Try one of these easy smoked haddock recipes for an unforgettable dinner tonight! Our delicious recipes are quick and easy to make, so you can enjoy amazing smoked haddock in no time. Find the perfect recipe to make with smoked haddock now!
More collections: Mexican Seafood Recipes, Chowder Recipes, Cedar Planked Salmon Recipes, Grilled Salmon Recipes, Delicious Shrimp Recipes, Grilled Shrimp Recipes, Salmon Recipes, Shrimp And Rice Recipes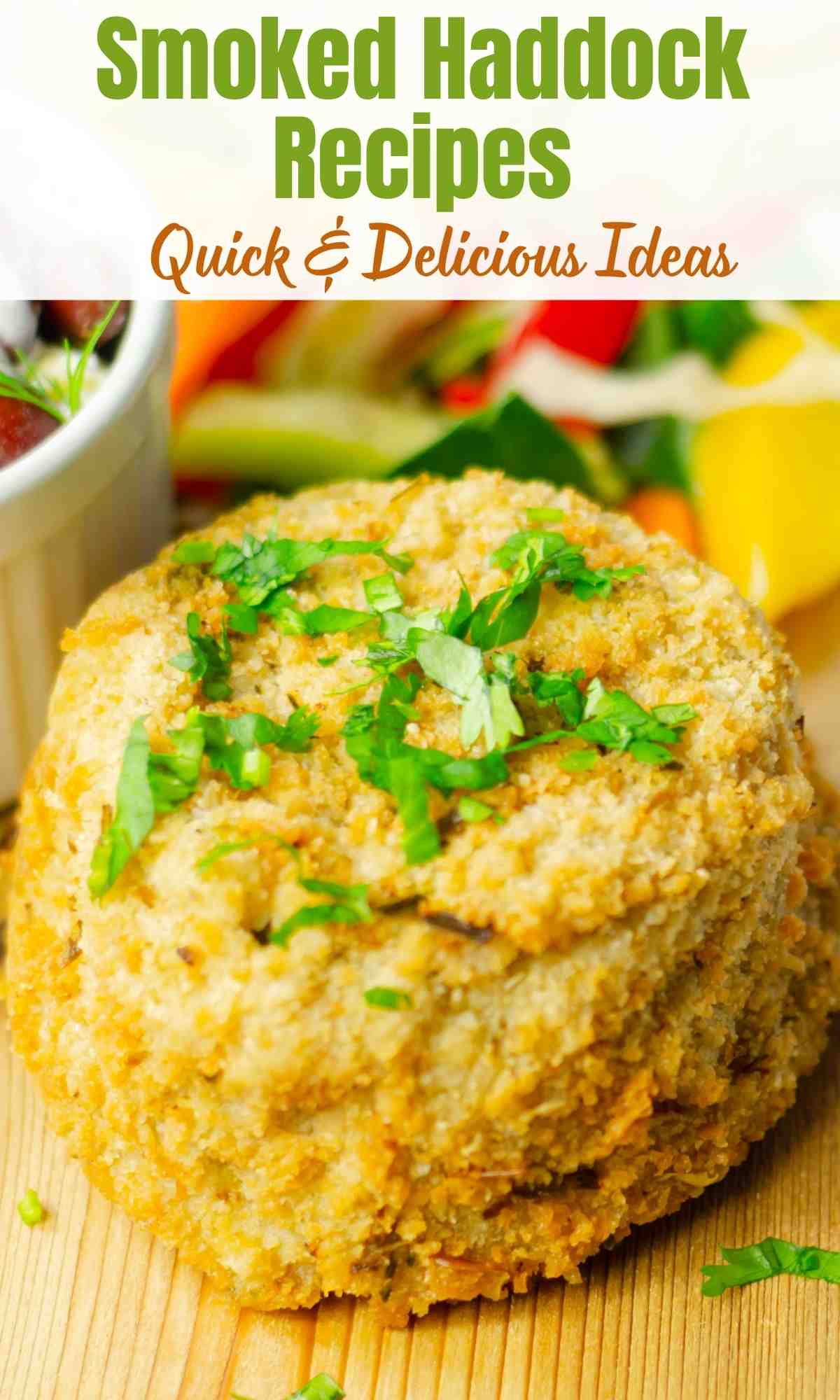 If you are fond of seafood then haddocks are another gorgeous temptation that you must relish! Well, if you were having a very busy week and could not focus on the right choice of dishes for lunch or dinner! Weekends are when you can catch up on the right kind of meal!
Here are some wonderful haddock recipes that you can try out during the holidays! And the best part is that we have so many wonderful tips for you as well! This way cooking haddock will be so easy!
Table of Contents
Ways and tips to cook your haddock the best
These are delicious light and flaky fishes that one will often find in the supermarket. The fish is extremely soft so if you want your haddock to remain fine, you have to be very careful so you do not end up overcooking the flesh. If you end up doing so then the texture will turn out to be rubbery and chewy! That is something you may not find preferable.
1. If you are baking your haddock
There are different techniques for cooking haddock! Today we are going to focus on baking. In this technique, you have to preheat the oven to 350°F. You need to also spray some non-stick solution on the baking tray so that the meat does not stick to the surface of the plate. The fish are then cut into single layers and laid on the baking tray! If you do not have non-stick spray then use a brush and olive oil as a substitute.
You may use some salt and pepper to sprinkle on the surface of the fillet to season them well. Do not stack the fillets on top of one another, as this will lead to uneven cooking. This means you have to lay the fillets properly, separated from each other and this might even lead you to bake in batches.
2. Tips for pan-seared haddocks
First of all, you need to dry the haddock fillet with a towel! Next, sprinkle it with salt and pepper for marinating too! The olive oil is heated and the pan is set up on medium flame. Make sure you use olive oil as this makes the job easier for you.
Place the seasoned fillet upside down, you need to cook for about two to three minutes. You need to flip it after a couple of minutes so that both sides get cooked evenly. Searing gives a nice color and texture to the fish fillet.
3. What is the technique to simply broil the haddock
You need to place the rack close to the broiler and get your fillets ready! However, do not forget to spray with cooking oil or spray otherwise the fillet will stick to the pan. A baking sheet and tin foil are good enough as well when you do not have broiler pans.
The seasonings are mixed and drizzled on the fillets handsomely. You can place some butter cubes on top so that the fillet tastes good! This is to be noted that broiling takes about eight to ten minutes. This is essential to maintain the timing or you might end up overcooking the fillets.
In case, you have extra fillets then you can store them inside the refrigerator within air-tight containers. This will make sure that the fish fillets will last and stay fresh for up to a week! Here are some exclusive smoked haddock recipes that you must try out! Let's check them out quickly!
Easy Smoked Haddock Recipes: Delicious Dishes the Whole Family Will Enjoy
Delicious and creamy, the soft and tender butter-baked haddock tastes so divine! Flooded with the subtle essence of herbs, you should give it a try!
Savory and rich in taste, this is best to accompany as a side dish. Shall we make it then?
The cheesy parmesan-crusted haddocks are simply the best! Drizzled with herbs upon the cozy and crispy cheese topping, this seafood recipe is the best to indulge in this season.
Make sure you give it a try and do not miss out on this treat!
The broiled haddock tastes so extraordinary, savory, and rich, you can enjoy it with mashed potatoes and steamed veggies on the side!
Perfect to call a meal, you must try out this one. Have a little herbed rice on the side and you are good to go!
When you are making air fryer haddock, it is perfectly cooked well and in a jiffy inside the air fryer!
And The best part is all you need to do is marinade, even breading is not needed.
Preparing haddock is super easy as long as you know the right trick! Delicious and cozy, this is an incredible idea and you are left smitten with more!
For seafood lovers, you will be smitten by this seafood recipe that we have here.
Preparation of grilled seasoned haddock is right here if you are planning to make this one!
Savory and ideal for all seafood lovers, why head to a fancy restaurant when you can make it all by yourself at home? Then what are you waiting for?
The air fryer haddocks are best to couple with french fries on the side! You can enjoy the crispy fish fillet with a creamy and smooth dip on the sides.
Rich and crumbly, you will definitely crave more than one.
Perfect for kids as well as adults, the butter-baked haddock is simply the best!
So if you are craving something nice and juicy, then this scrumptious recipe is right here to sway you off your feet!
Remember this will be love at first bite for you.
If you haven't tried the beer-battered haddock yet then you definitely should give this one a try!
Crunchy and packed with flavors, drizzle some lemon juice and you are good to go! Serve with herbs on the side.
That is right! You can make a seafood recipe ready in fifteen minutes!
Ah, if you do not become us then it is time for you to cook this one for dinner tonight and find out!
Perfect weeknight side dish.
The smoked haddock chowder is loaded with great flavors!
Creamy and rich in flavors, packed with herbs, the haddock chowder is creamy and rich in flavors.
But all you require is twenty minutes to bake this dish!
All you need are thirty minutes to prepare this lovely cheesy seafood recipe!
Gorgeous and creamy, if you are fond of something spicy then go for this idea right away!
The combination of parmesan and paprika is the best we must admit to you.
The cajun grilled cod in foil is served with veggies!
Spicy with a lemony zest, you must try it out for sure!
Luxurious and rich, the grilled cod is served in a foil and ready in no time.
The pan-fried fresh haddock recipe is right here so you can make something nice as a surprise for your family at the table.
Rich and saucy, the perfect combination of herbs and spices makes it a wonderful treat!
Shall we then?
Baked and ready in no time the cozy lemon dip aioli tastes so exclusive.
Smooth and savory, you will definitely fall in love with the treat!
If you are fond of seafood then get started with this preparation right away!
If you are planning to spend your weekend outdoors then before you head out, work on the cozy baked lemon haddock!
The rich buttery essence is lovely and you must give it a try!
Savory and scrumptious, this recipe is one of a kind.
The rosemary and cheesy parmesan-crusted fish is another exclusive treat for the season!
You will definitely fall hard for this awesome cheesy and herb-infused recipe!
What an incredible idea if you wish to make your Sunday brunch special, so shall we then?
The garlicky hint of the baked haddock tastes so scrumptious and creamy at the same time!
It is the right infusion of herbs that makes your baked haddock taste so divine.
So what are you waiting for?
Make this dish right away and enjoy it to the fullest!
The combination of crispy and tender turns out to be an incredible treat!
Savory and fascinating, the baked haddock tastes so divine.
Rich and cozy, this one is perfect to call an appetizer to begin your meals with. Let's go!
The ginger and soy glazed haddock is the highlight of the season!
Packed with veggies dipped in sauces so rich, you will definitely find this dish to be the best in fact!
Being spicy and sweet at the same time, do not forget to give this one a try!
Other recipes you should check out: Kohlrabi Recipes, Ground Chicken Recipes, Ground Pork Recipes, Meatball Recipes, Salisbury Steak Recipes, Mississippi Chicken Recipes, Broccoli And Chicken Stir-Fry Recipes, Keto Chicken Parmesan Recipes, Lemon Butter Chicken Thighs Recipes