If you are inseparable from seafood then we know you will definitely find this column interesting and inspiring at the same time. Mexican seafood has gained much worldwide popularity and today we will learn all the things that you are supposed to keep in mind while you make it at home. Making seafood can be a tactful job but it is definitely not very hard! So read on if you take an interest in enjoying seafood! Today we shall talk about authentic Mexican seafood. So let us begin, shall we?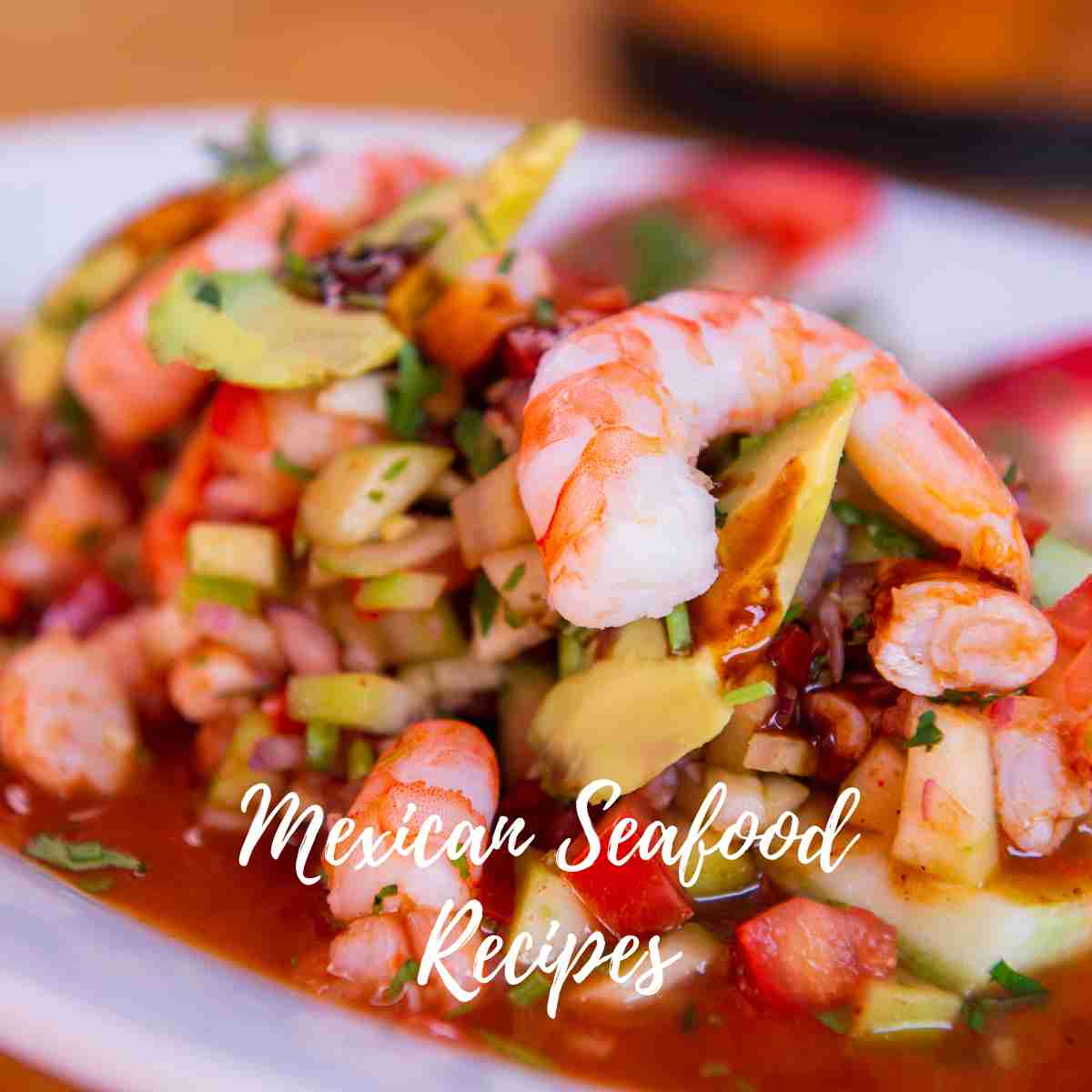 Concepts about seafood dishes
There is a Spanish word which is called, "mariscos". It is translated to the meaning, seafood or shellfish! Any marine animal which is edible is categorized as seafood. shrimp, clams, crab, mussels, lobster, octopus, squid, oysters, and other species of mollusks and crustaceans. These include shrimp, clams, crab, mussels, lobster, octopus, squid, oysters, and other species of mollusks and crustaceans, and so on.
Why is Mexican seafood so popular?
Mexican seafood is popular for a particular reason! It is to be noted that the shoreline of Mexico stretches over a distance of 6,000 miles or 10,000 kilometers. This consists of two coasts which means it is natural that more seafood will be collected, processed, and consumed by the locals. There are also different preparation methods which are used by Mexico which are also preparation methods: cocktails, ceviches, soups, and baked, fried, and grilled dishes. From seaside stands to market-side shacks, the options are simply endless. From five-star restaurants to small settlements, the range of seafood is wide. Since there are so many varieties of seafood that are cooked in Mexico, it shall be simply impossible to list them down.
How can you make your Mexican seafood taste more authentic
There are different ways to serve Mexican dishes and additional items which can confer an authentic touch to the cuisine. Let's find out some more about them.
1. Use all the cilantro in the house- if you are making a Mexican delicacy then there is one thing that you need to keep in mind. Cilantro! Yes! Use as much as you have! Yes, mean it! Cilantro confers an authentic taste to the dishes. Dried cilantro or fresh one, there is no end to it! Whichever form you wish to use, cilantro is the specialty of Mexican cuisine. Mexicans use stalks, stems, and leaves in their dishes so there is no need for you to remove the tiny leaves which is indeed a tedious job.
2. You need a lot of freshly squeezed lime juice- there is nothing as good as lime juice! Freshly squeezed lime juice is always so excellent in enhancing the taste of the dish you are making! And the Mexicans have deciphered it well. Whether you are making sweet or savory dishes, Mexican cuisine is incomplete without the presence of a little zest of lime. Whether it is grilled meats, fruits, vegetable salads, soups, drinks, tacos, or so on, lime is necessary for everything that you make. Especially when it comes to Mexican dishes. But there is also one thing that you need to keep in mind! The lemon juice should be freshly squeezed. The bottled ones brought from the store may seem convenient but it is not as tasteful and impactful as the freshly squeezed juice. You should always keep Mexican key lime handy in the refrigerator.
3. You need real Pork Lard- we have grown up believing that the usage of pork lard is not good for one's health and it is an embarrassing ingredient that must be avoided as much as possible.
However, with studies and extensive research being conducted, the experts are helping pork lard to get back its popularity! There is, in fact, nothing that can replace pork lard. Good quality pork lard is easily available in the market. You need to choose a good brand and the job is done. You can even freeze the natural pork lard for about several months in the freezer. If you do not eat pork, then there is no harm in discarding this idea. You can still look forward to making good Mexican seafood.
4. Always recycle the leftover salsa sauce and dippings-
In the case of Mexican dishes, there is nothing that you can discard! Even the leftover salsa sauce can be stored away for use later. Even if the meat or seafood is gone, you can still store away the extra sauce and mix it with other dishes that you plan on making. Much of Mexican cuisine is dependent on authentic sauces and salsa. However, you shall require an airtight container to store them in the refrigerator and enjoy them later!
5. You can enhance the taste of the dish with dry roasting- if you are not aware of dry roasting then here is something that can help you out! Mexican cuisine urges you to indulge in dry roasting as a taste enhancer. You can roast tomatoes, chiles, tomatillos, onions, cloves of garlic, and so on, and observe the magic it creates in the taste buds. You just need a skillet and low to medium heat for roasting and the job is done. The reason it is called dry roasting is because there is no need for you to use some grease, oil, or fat. Although it adds an extra step to food preparation, the outcomes are worth the effort.
6. Allow the flavors to speak for themselves- in the case of Mexican dishes you can't allow the flavors to overlap! Each tone and taste is distinct when we talk about Mexican cuisine. As we say, nothing too much is good for your dish! For example, a dash of sour cream can confer a divine taste to your meal but if you add a lot then the entire taste of the food gets masked.
7. There is no need for you to fight with Piloncillo-
When we say this, it is definitely what we mean! This is a tropical sweetening agent which is found in Latin America, near the region of Mexico. Apart from being sweet, the piloncillo contains many other nutritive values as well. The only issue that one can face with piloncillo is that these are too hard and thick. However, this sweetening agent dissolves pretty fast in hot water and ends up creating a syrup-like substance. Grating piloncillo is also easier than hammering and breaking it.
Here are some awesome Mexican seafood recipes that you can try out this season!
Explore the Delicious Variety of Mexican Seafood Dishes
A blend of scallops and shrimps, the authentic mixture called the Mexican Aguachile is a wonderful creation marinated with chile lime and served with chopped cucumbers. It is a great way to begin your meal with!
Here is a shrimp recipe that gets done in a jiffy! All you need are thirty minutes and chili sauce to create this one with perfection. You can enjoy Camarones with steamed rice on the sides. Shall we try it then?
Here is another fabulous choice of the dish which leaves you craving for more at the sight of the same! Shrimp served with veggies and filled in crispy pockets are the most amazing seafood of Mexican origin you will taste in a while.
If you are looking for something smooth and saucy for lunch, then here is something that we are sure you will love to enjoy. The Mexican-style shrimp and rice are filling and a source of bliss for the heart and the taste buds.
If you are craving fish for a while then you should go ahead and make the Mexican fish soaked in creamy tomatillo sauce! Tangy and smooth, there is no way you should miss out on this one.
Here is a combination of both modern and classic in this recipe for Tacos Gobernador. Well, there is not much to talk about so you can try on your own to find out about its magnificence. Shall we then?
Simply addictive and irresistible, no matter how much you eat, there will still be a craving left for more and more. The combination of shrimp and tacos with avocado sauces is one of a kind. Are you ready to make it?
Sumptuous and smooth, the Mexican seafood soup is the right thing with which you should begin your meal. The combination of crab, shrimp, and crawfish floating in the soup makes anyone ask for more and more. We can't guarantee that you will have space left for the main course.
If you are in the mood for getting boozy then what are you waiting for? Quickly make the Tequila lime shrimp recipe which we have for you right here. Dig in and enjoy yourself to your fullest.
Perfect for a winter night, the Mexican seafood soup is a lovely creation. There are veggies, beans, and chorizo along with shrimp floating in the broth. Do not forget to drizzle it with some herbs too! And the dish is ready!
Bursting with flavors, there is everything that you can think of! Prepared with avocado, jalapeno, and tomatoes, this recipe is the most exotic option for cocktails all the way from Mexico. Don't forget the lime and hot pepper sauce. So would you like a glass of it?
The tortillas filled with cheese and topped with veggies and sauce taste simply so good! Creamy, gooey, and soft, there is everything that you can think of! Make these enchiladas for dinner tonight and surprise your family with a sumptuous and fancy meal!
The shrimp ceviche is an extraordinary creation for a hearty snack in the middle of the day! Packed with fruits and veggies, you can choose to enjoy this after your workout session as a reward too. Drizzled with lime and cilantro, the dish is ready!
This is a wholesome and nutrient-rich dish that you can enjoy for dinner. The flavor of crispy shrimp combined with the Mexican sauce tastes so divine indeed. There is avocado and cilantro sauce as a taste enhancer along with Poblano tacos.
Spicy and enriching, the recipe of Chile Piquin Aguachile is flooded with the richness of oregano, cilantro, and cucumber. The combination of red onions with Chile pequins is outstanding.
All you need are thirty minutes to marinate the large and juicy shrimp in spicy gravy! A treat to the eyes and the taste buds, you should definitely try out this one for sure. Get the real essence of Mexican flavors through the curry!
If you have forty-five minutes to spare before dinner then you should prepare this creamy enchiladas with jalapeno, onions, shrimp, and tomatoes. Spicy and creamy at the same time, do give it a try and tell us how it went!
If you are a true fan of seafood then we are sure you will thank us later for this idea! Shellfish soaked in chile gravy is served with a subtle hint of herbs.
How can we miss out on something so rewarding and flavorful like this one? Ready in a single skillet, you hardly need to invest much time and effort into the dish. The Mexican shrimp Diablo is lovely and you should try it out.
If you can't visit the restaurant then you should bring the restaurant home with the shrimp fajitas! This is a magnificent creation with veggies, sauces, and herbs combined in a bowl. Sauteed with pepper and onions, the dish is ready to adorn the table.
Frequently asked questions associated with making Mexican seafood
1. What is Mexican seafood?
The long coastline of Mexico provides a scope for the locals to indulge in a variety of seafood! These include crustaceans, shellfish, shrimps, squids, and so on. There are a number of edible marine animals that are used in Mexico to prepare delicious recipes which have now spread to other parts of the world.
2. Is there a way to make Mexican food taste even more tasteful?
There is no doubt Mexican dishes are extremely tasteful but is there a way to make the food even more amazing? Well, of course! Take advantage of all the cilantro and lime juice to enhance its taste.
3. How do you cook seafood dishes safely?
There is definitely a way to cook seafood dishes safely! You need to wash them in warm water to remove all the excess dirt and the bacteria which accumulate on the surface.
4. What are some of the famous seafood dishes in Mexico?
Well, if you are in Mexico and wondering which seafood is the best or you wish to make it within the four walls of your kitchen, then here are some dishes that you should definitely try out. Ceviche, tacos, enchiladas, and Diablo are some of the common options to include in your meal.
5. What are some of the common spices which are used in Mexican cuisine?
The common spices which are used in making Mexican cuisine include coriander, oregano, cumin, cacao, and so on.
Bottom Line- Well, so now you have these amazing dishes at your disposal. Making Mexican seafood is no longer a hassle. Get started with the preparations already! Are you excited? Because we absolutely are to indulge in these sumptuous ideas right away!