Sandwiches may seem super easy and tact-free upfront! But they are in fact something that the chefs find so intriguing! Even though they are easy to make, there are several components of a sandwich! You can make it a breakfast dish, brunch item, or a complete dinner without having to deal with the fuss of a multi-course meal! One sandwich can in fact solve all your problems! Nourished with all the essential ingredients, you should give it a try! To make sure you can prepare a healthy and delicious sandwich, here are some tips and recipes we have collected for you pal!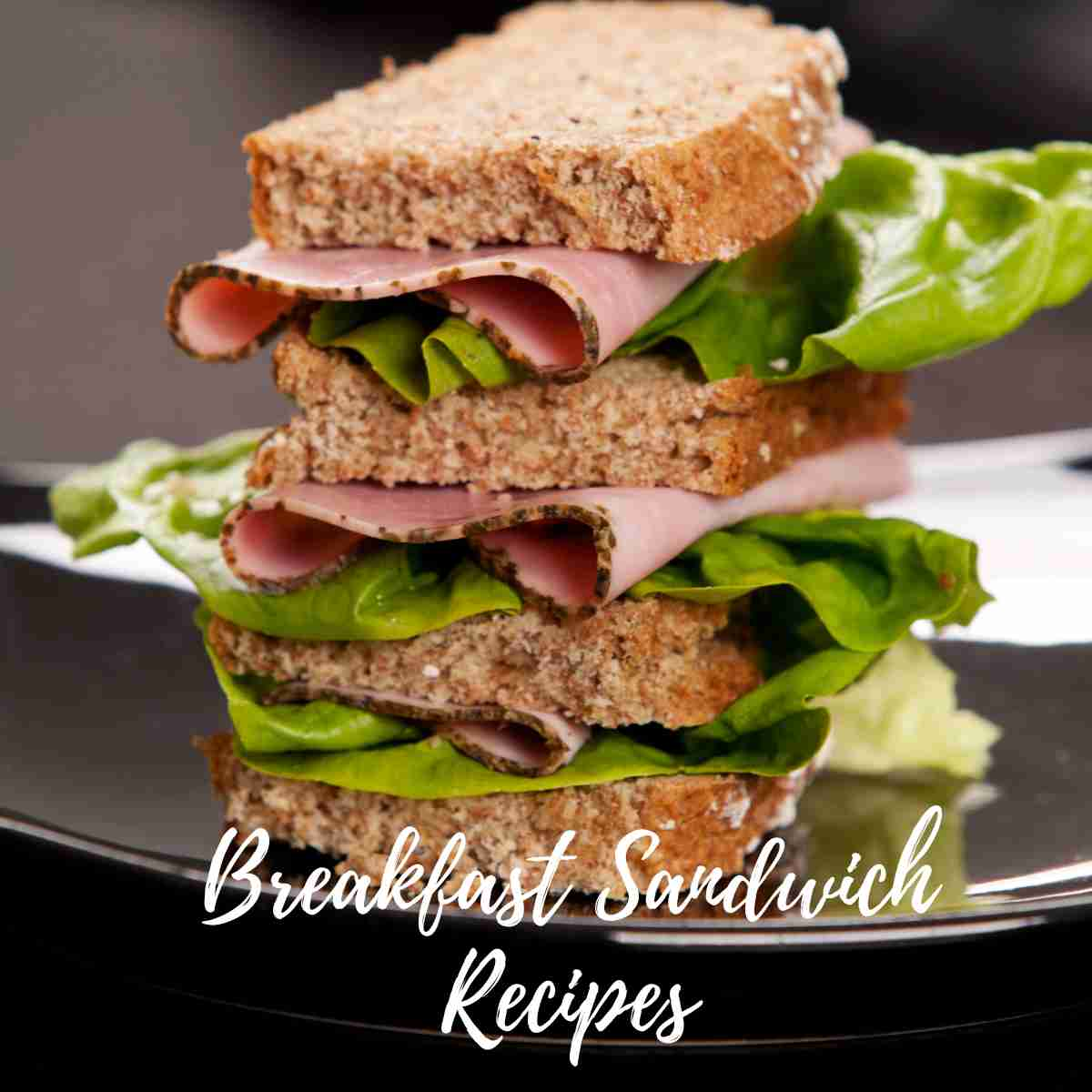 Tricks and hacks to make the best breakfast sandwich in the world
Although it might seem easy, we mean, no rocket science goes behind arranging a sandwich, but a systematic and healthy approach does for sure! Let's find out the tricks to preparing the best sandwich in the world.
1. Make use of good ingredients- ensuring that you use quality products will make your sandwiches healthier and juicy! The meat and cheese need to be fresh and succulent! If you are adding veggies then make sure you have picked some fresh greens from the supermarket instead of the aged-old ones lying unused in the refrigerator.
2. How can you miss out on sauces and spread- we would be shocked if anybody forgets to put sauces and spread while making a sandwich! Let us tell you that a sandwich without dips is just bread and veggies! So pick your spreads properly! Go for the healthier version but do not compromise the taste at the same time. A dip or spread can make a sandwich taste divine or ruin the taste completely! So make sure you choose wisely! Let go of that same old mayo and substitute it with a homemade lemon dill mayonnaise version. As we say, there is nothing good as a sauce made at home.
3. Vegetables are a must-have- perhaps sandwiches are among only a few ways you have managed to incorporate greens and veggies into your kid's diet! So if they prefer sandwiches then why not make it a healthy one! Veggies must be fresh and cooked properly before you add them to the sandwiches! Some need not be cooked so you can enjoy them raw. But make sure you wash each of them carefully. There are so many microbes and dirt that can slip into your food if you do not take proper care of your veggies!
4. Make the pairing well- you need to listen to your taste buds! The pairing of two sauces or dips needs to match and coordinate with each other to bring out the best of flavors! If you fail to do so then the sandwich will turn out to be a disaster even if the meat and the vegetables are fresh and juicy. Remember that you will probably begin your day with this sandwich so make sure you start on a good note.
5. Go creative with cheese- there are so many cheese options that you have in the market! There is absolutely no need for you to stick to one particular kind! The fun of making sandwiches is that you can experiment with the ingredients and decide which suits better for your taste buds. Creativity is the key to making the best sandwich in the world and you have got the full liberty to try out all sorts of cheese. The common cheese options include -
Gouda
Goat cheese
Muenster
Swiss
Pepper jack
Provolone
Cheddar
Make sure you try them all out every time you prepare a sandwich.
6. You can also experiment with the bread- sticking to the same old option of brown bread or a white loaf of bread will eventually make the experience of consuming a sandwich boring and wish for you to stop making it! If you are really into sandwich making then do experiment with the bread as well! Bread forms the top and bottom layers of the sandwiches and will hit your taste buds directly, so alter the flavors of bread for an elevated experience.
7. Pile on thinly sliced meat- instead of going for a chunk of meat for your sandwich you should instead for an option where multiple thin slices are added to the bread! This helps to bring out the best taste allowing each layer to cook properly and turn crisp and juicy.
8. Finally comes grilling- toasting the bread and grilling the entire sandwich is highly essential to make the whole thing turn crispy and savory! The timing is essential so you do not overcook of course.
Let us now find out about some quick recipes of sandwiches that you can make for breakfast this week.
Easy Breakfast Sandwich Recipes - Delicious Ideas for Every Morning
Tender chicken breast marinated in Arugula leaves and basil gives a sense of succulence to the sandwich!
Pesto with lemon and sun-dried tomatoes make this recipe such a brilliant idea indeed.
The combination of mozzarella and Parmesan cheese renders the recipe with a smooth touch.
There are no words to describe the brilliance of the Tuscan vegan sandwiches!
Flooded with enriching tangy sauces and smoky meat, you will be left with a craving for more than one slice.
This is pretty simple! All you need is parmesan cheese and chicken to come up with this recipe!
The sub is ideal to pack for lunch if you are running late for work and have to skip breakfast!
Try it out for sure.
The exotic club sandwiches are perfect and made in several layers!
There are greens, veggies, bacon, turkey, and ham to leave one completely full and satiated in every bite!
So before you leave for work in the morning, your tummy shall be happy and your heart joyous!
If you are fond of chicken then this recipe for the grilled chicken sandwich is meant for you!
Why indulge in fast food when you can make these for breakfast and snacks in the evening too?
If you like grilled chicken sandwiches then here is an even better version of that!
Marinated in BBQ sauce, the sandwich tastes so awesome!
Make more than one for everyone because we can guarantee you that you will fall short!
There is nothing as tempting as the bacon sandwich which is topped with guacamole and cheese!
Grilled to perfection, the crispy and juicy essence is the specialty of this dish.
Are you ready to experience its taste then?
Here come the extraordinary chicken pesto sandwiches which are truly wonderful indeed!
Succulent and flavorful, you will fall in love with it more and more with every bite.
Don't forget to add some slices of tomatoes to give a tangy essence to it.
There is a reason why this recipe for the bacon sandwich is called the best!
Flooded with gooey cheese, veggies, and sauces, the bacon stands out to be prominent in every bite!
There are caramelized onions and chipotle mayo to enhance the taste even more.
Begin your day on a meaty and succulent note with the sumptuous BBQ grilled cheese sandwiches on the table.
Sunday breakfast should be special and you can make sure of that with these awesome sandwiches adorning the plates.
Of course, there is a valid reason why this sandwich recipe became sensational!
Packed with greens and health benefits, these sandwiches also taste good at the same time.
Going healthy is no longer boring and tasteless with this sandwich idea right here.
Flavored with melting mozzarella cheese, crispy salami, and pizza sauce, the grilled sandwiches do deserve to be praised in every bite!
Sprinkled with basil, they are in fact a combination of the best of both worlds.
Enjoy a pizza and sandwich at the same time.
The triple-layered sub-slider is awesome when you wish to make the holiday breakfast even more tasteful and happening for your entire family.
There is no way you should miss out on the chance to relish the Hot Italian subs.
The combination of croissant and sandwiches result in this brilliant duo!
There is Cheese and ham used as a filling making this duo so hard to resist first thing in the morning.
Are you ready to experience the taste?
Flavorful and rich in spicy and crispy onions, the grilled cheese sandwiches are super easy to make!
There is cheddar and melted gruyere rendering the sandwiches with a divine taste!
Shall we try it then?
If you haven't tried Chicken katsu sandwiches before then you must try them out for breakfast the next morning.
Packed with cucumber, lettuce, sauce, and tomatoes, the sandwiches are perfect for a healthy start to the day!
What a brilliant Japanese treat!
Okay, so you prepared some chicken steak or ham, and some herbed mayo is still left in the refrigerator from last weekend!
We can help you to use the mayo most judiciously!
The roasted chicken sandwich is delightful and you should give it a try!
The wonderful cheesy hot beef sandwiches are the best when it comes to enjoying a succulent breakfast in the morning.
Crowded with mushroom sauce and ground beef, the recipe is ready in a jiffy!
Of course, the brilliant taste of French onion sandwiches will leave you completely smitten!
Packed with beef and cheese, these are ideal to consume in the morning to keep you full for a long time.
The warm and toasty bread containing succulent meat with pesto always turns out to be the best we must say!
Tomatoes with mozzarella and Italian seasoning under the dish with an outstanding flavor we must say!
Are you ready to munch on these wonderful sandwiches? Then make it quickly.
There are sun-dried tomatoes and almond butter which enriches the chicken pesto Focaccia sandwiches even more.
The combination of parmesan and feta cheese is also a brilliant complement to the overall flavor of the recipe!
So what are you waiting for?
The combination of bread, ham, gouda, and cheese has always worked well for us!
If you are interested in making something filling for the mornings then give this a try for sure.
So what are you waiting for?
Let us know how much you enjoyed it!
The awesome chicken melt salad sandwich is all that you need this season!
Healthy and tasteful, this brings the best of both worlds!
If you wish to minimize the effort in the morning, this is the best idea!
Did you try out Philly cheesesteak sandwiches before?
If you have not we ought to say that it is a major loss for your taste buds!
Do not waste any more time and indulge in this recipe.
Absolutely a lip-smacking recipe, the Tiktok grinder salad is the perfect source of nourishment for kids as well as adults!
Begin your day with greens and see how energized you feel.
Even kids will not complain about veggies considering how tasty this one turns out to be.
Healthy and tasty at the same time, you are definitely going to fall in love with the wondrous flavor of the Caprese sandwiches!
Absolutely a must-have if you are thinking of breakfast.
Brought right from New Orleans, the Muffaletta grilled cheese sandwiches are the best we must say!
Gorgeous and flooded with gooey essence, you should give it a try for a quick breakfast before you leave for work.
If you are getting late, simply pack it in!
We have come up with the recipe for the classic BLT sandwich that you should try out if you are clueless about what to make for breakfast.
There is avocado, bacon, cheese, and lettuce to call it a complete meal.
If you are looking for a vegan option then here it is!
How could we let you eat all boring on your vegan diet?
This grilled mozzarella sandwich with parmesan cheese as well is a delight to the taste buds.
The succulent chicken breast stuffed crispy sandwiches with lettuce are super easy to make but also such brilliant ones flooded with taste and health!
If you do not have much time in the morning, this is the best to gather for breakfast.
Are you ready to indulge in the crispy dill chicken sandwiches because we simply cannot wait to!
The combination of creamy and saucy dill pickles renders you with a sense of temptation in every bite.
Bottom Line- We can go on and on about the sandwich recipes which you can try out for breakfast! The list will be endless but you already have enough to have sandwiches for the entire month. Pick one recipe for each day and make your mornings even more special and wholesome.