Grilled sandwiches are very the best whether you are making breakfast, or dinner, or enjoying them for snacks! The ideas are simply numerous when you are looking for a side dish to the grilled sandwich! A bowl of tomato soup to grilled sandwiches, there are several other ideas that we can present to you! But first, let us learn about grilled sandwiches! How to excel at them? Well, here is a guide that can completely ensure you learn to make them easily at home! Let us read more and find out!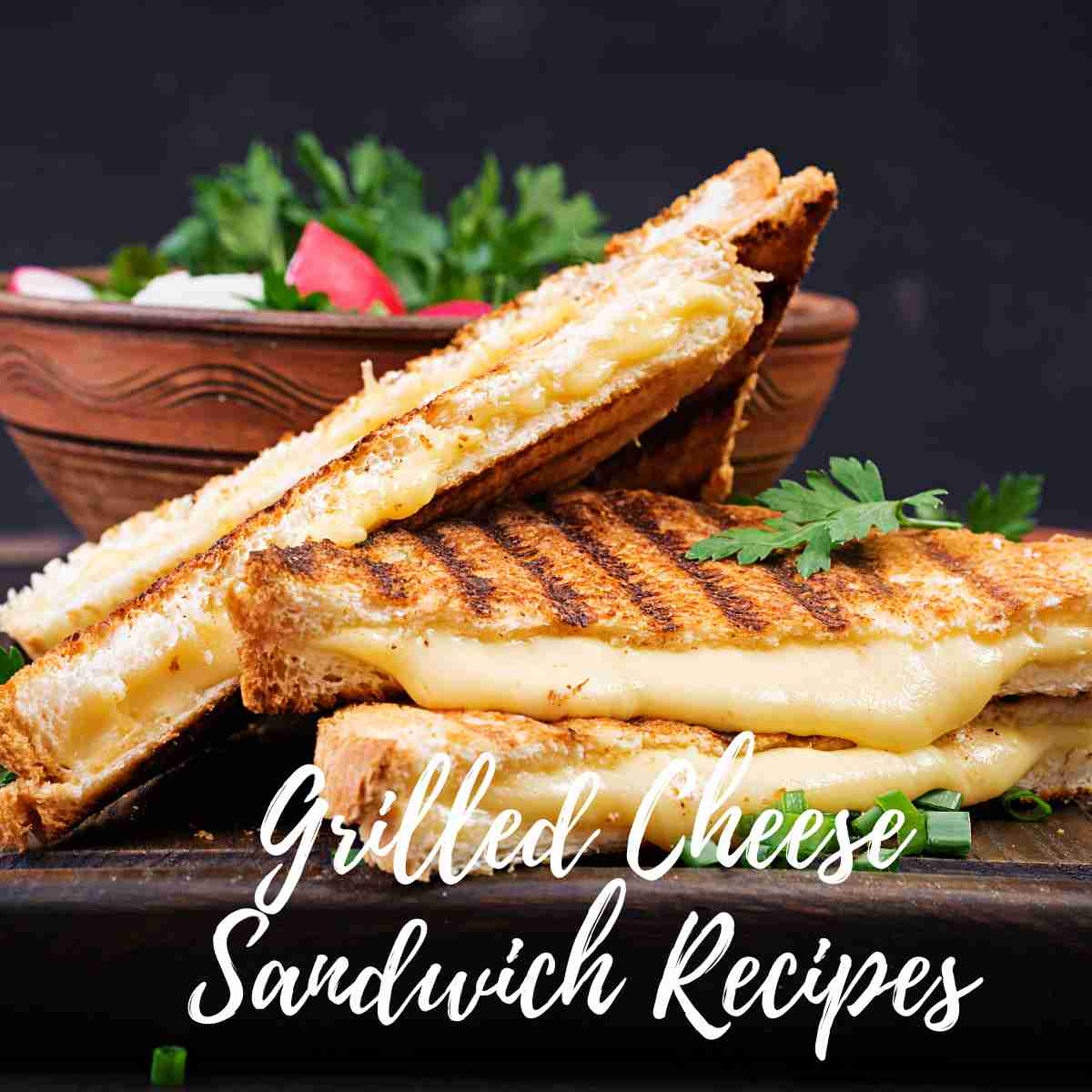 Easy steps to making grilled sandwiches
The secret to making a good dish lies in patience in the kitchen! All you need is five to six minutes to make the grilled sandwiches and they hardly take any effort. However, you can't hurry the process simply by turning it to high flames. That will surely burn your bread and you will be left with nothing but char!
You need to use cheese in your grilled sandwich! Honestly, speaking any cheese will work for this matter but if you have specifications then you can go ahead with it. Shred them and drizzle them on the bread.
1. Cheese-
Now, let us talk more about cheese-grilled sandwiches! Yes, you heard it right! We love to hear cheese, cheese, and cheese everywhere! Let us find out more about them.
Here are some cheese options that you can go ahead with -
Semi-Hard Cheeses – cheddar, gouda, Swiss
Crumbly Cheeses – blue, feta, gorgonzola
Pasta Filata (aka "stretched") Cheeses – mozzarella, provolone
Soft Cheeses – Brie, cream cheese
Semi-Soft Cheeses – fontina, Monterey Jack, brick
Hard Cheeses – Gruyere, Asiago, Parmesan, kasseri
Depending on the quality and consistency of the cheese you may prefer to have the texture that you desire to consume with your sandwiches.
The type of cheese you wish to add to your sandwiches completely depends on your choice! If you want a gooey and runny texture the semi-solid cheese options work best for you. Feta and fontina are runny when melted on their own but when combined with firm cheese like cheddar they make the best pair. You may even opt for pre-shredded cheese for your sandwiches! If you are still highly confused then bring a little of all of them and make your family taste them and determine which they prefer to have!
2. Bread-
Sourdough bread is soft and chewy at the same time! What better option could you get for making sandwiches than sourdough bread? Rye bread with caraway seeds is another option when you are making grilled sandwiches. Those who wish to stick to health can go ahead with multigrain bread as well.
Instructions for making the perfect grilled sandwiches-
Heat the pan and then butter the slice of bread! Place them butter-side down on the skillet and allow them to sizzle! Then top it with cheese! Allow it to melt a bit and then you can cover it with the next slice. Both slices should be buttered.
Now, cover the pan for a minute and leave the sandwich undisturbed! Then about three minutes later you will see that the bread on the base has acquired a brownish hue.
Use a spatula now to flip the sandwich so that the other bread is grilled as well! Make sure you press lightly from the middle so that the cheese oozes into both the bread slices.
If you observe that the cheese is not melting then you can simply sprinkle some water at the edge of the sandwiches and cover them with the lid! The steam allows the cheese to melt faster.
About another three minutes later your sandwiches should be done.
Enjoy the crispy and gooey in every bite. This was all about simply grilled cheese sandwiches! You can find out your best non-veg option too! Now let us find out about some wonderful grilled sandwich recipes!
Amazing grilled sandwich recipes
This is for the brave hearts who can not stay away from the delicious presence of spices and heat in their food! The Jalapeno popper grilled cheese sandwiches are absolutely the best and you should give them a try!
If you wish to engage in a double-decker delight then try out this one! Oh, wait! Not double-decker but multi-layered taco grilled sandwiches! It is enough to bring water to your mouth at the sight of the dish.
Bacon, cheese, and avocado! There is everything that you can ask for! But wait! There is more to it! Turkey and tomatoes too! Now you simply cannot miss out on the California Club grilled sandwich recipe that we have here.
The combination of chicken, marinara, spinach, and mozzarella creates a burst of flavor in your mouth! And oh, we almost forgot to mention the presence of parmesan in it too! And that completes a parmesan chicken grilled sandwich which you can relish for dinner with a bowl of soup on the sides.
The caramelized onion combination with cheddar cheese is perfect to completely sway you off your feet! The juicy grilled sandwiches are the perfect treat for the taste buds in the middle of the day when you suddenly feel hungry.
We have brought you the exclusive recipe for the Muffaletta grilled sandwiches which are perfect for the season! Perfect to relish for summer meals, you should indulge in its enriching taste.
The flavorful and enriched Philly cheesesteak bell pepper and onions are wonderful and perfect to pack for a wholesome brunch to work! Inspire yourself on a busy day with a treat like this one! So what are you waiting for?
You have to try out something new with the Hawaiian grilled cheese sandwiches which is a unique recipe with authentic flavors! Do not have to go to the beaches when you can bring the beach vibes to your home. Shall we then?
If you want to reward your little ones for being obedient and good in the holidays then make them the taco grilled cheese sandwiches that are the best! Flavored with a rich sauce and gooey cheese, there is not much to describe its excellence. You have to try on your own and find out.
There is something so special about the combination of meat in the Turkey bacon brie grilled sandwiches! An absolutely lip-smacking recipe that you can hardly miss out on.
Comforting, simple, and crisp, the pizza grilled sandwiches made in the Hawaiian style are so delicious indeed! It is a unique grilled sandwich recipe that you will surely thank us for after the first attempt. Shall we then?
Here is a family-friendly dish that you make for tonight's dinner! The grilled meatloaf sandwiches are the best when you are looking for something unique and yummy to explore this week. Ready in just a couple of minutes, the flavor of the Chipotle sauce is simply outstanding.
Anyone can hardly resist when the grilled cheese BLT sandwich is left on the table! So if you are arranging for breakfast or brunch with your entire family during the weekends, do not forget to add this to the menu chart.
If you are in the mood to explore something new and succulent, then the Steam and Fontina sandwich works best for you! There is chimichurri sauce as well to tempt you to eat more.
Make a healthy and tasty treat for the entire family this winter with roasted red pepper and mushroom sandwiches with provolone and cheese. They will surely appreciate its flavor and ask you to make even more.
Yes, you heard it right! We have brought you the excellent Copycat Applebee's clubhouse sandwich recipe! So what are you waiting for? Make it at home and enjoy the brilliant taste of meat, veggies, and cheese in every bite.
The ground beef Philly sandwich is not only made up of loads of meat but also adorned with veggies like bell pepper and caramelized onions. So if you are looking for something delicious and succulent then give this one a try.
If you wish to try out some cheese delights then this grilled sandwich recipe is meant for you! The presence of spinach makes it a healthy choice but in a delicious way.
There is basil, prosciutto, and loads of Provolone cheese to make this one a sheer source of comfort for the foodies. If you haven't tried something like this before then you are majorly missing out on something so sumptuous. Shall we make it then?
All you need are thirty minutes to make the tangy and succulent tomato bacon grilled sandwiches! Such an extraordinary option when you are planning a dinner for the day! You will surely love to grab a bite of the classic bacon sandwiches accompanied by soup.
The presence of dijon mustard in classic Turkey sandwiches makes them so sumptuous and lovely. If you have meat left over from last night then turkey sandwiches are the best. Let's not waste a minute and make them today!
You must explore the taste of the succulent bacon sandwiches with avocado and loads of cheese and cream! Perfect to serve as a meal with French fries on the sides, steer away from the standard meal and try out sandwiches too!
Oozing with cheese and sauce, the chipotle chicken sandwiches are delectable and you should indulge in its brilliance! Perfect for a succulent and crispy meal, or a wholesome breakfast, you should not waste a minute and prepare it right away!
You will absolutely fall in love with the fancy grilled BLT cheese sandwiches which are gooey and ravishing in every bite! Do not waste a second and surprise your family members with such a detectable treat for dinner.
We have brought you simple and gooey grilled mozzarella sandwiches that are amazing indeed! Perfect to enjoy for snacks in the evening or a refreshing Sunday brunch, sandwiches are simply out of the world. Shall we try it this week then? It takes only a short while to get them done.
Devour the luxurious gourmet grilled cheese sandwiches which are so outstanding in a bite! Flavored with herbs and cheese, the crispy bread toast filled with a juicy treat is simply so divine.
With sliced turkey, coleslaw, and dressing, the Rachel sandwiches are something that you will surely find so delicious. There are loads and loads of cheese to leave you completely content and satisfied with every bite. If you haven't tried this one yet then now is the time for it!
If you are having a hectic day at work and simply have no time to make yourself a heavy brunch, here is a filling adult grilled cheese sandwich recipe that will be so helpful for you.
Yes, the name sounds both unique and new and if you are up for a sandwich break then do give it a try! So easy to make and an authentic Belgian recipe to savor in every bite! Shall we?
Juicy, saucy, and creamy, combine them all in the BBQ pulled grilled pork sandwiches! The recipe is right here to rescue your taste buds from boring dishes! Cheese and pork combine together to create this fantastic dish! Make it for sure!
Frequently asked questions associated with grilled cheese sandwiches
1. What are the two most important things that you should know about making grilled cheese sandwiches?
Choosing the right cheese and being patient about the cooking of the sandwiches determines how well you are going to enjoy them at the end of the day!
2. How to describe grilled cheese sandwiches?
These are American specialties that have been around since 1920! Whether you wish to indulge in tasty and crispy snacks or just a light meal for dinner, they work wonders with gooey cheese filling.
3. How to make your grilled cheese sandwiches more interesting?
Adding sauces and dips to the sandwiches or even pickles with meat can complement the flavor of cheese very well.
4. Why are grilled sandwiches so delicious?
Grilled sandwiches are truly delicious and they are a source of nutrients and comfort for dieters who are bored with their regular diets.
5. Which cheese works best for making grilled cheese sandwiches?
Monterey Jack cheese works best for grilled cheese sandwiches although there are no set rules so you can use whatever you wish to enjoy with your bread.
6. Are grilled sandwiches healthy?
You will be delighted to find out that grilled sandwiches are super healthy and contain vitamins through veggies, protein through meat, and carbohydrates making them healthy for kids as well as adults too!
Bottom Line- So now that we have discussed a lot of sandwiches it is time for you to make them and enjoy them!