Wait! Are you a fan of doughnuts like us? We are already friends if you love doughnuts too! There is no particular season to make doughnuts because every day of the year is ideal to make and enjoy doughnuts! It is an amazement to note that doughnuts, a single dessert can be so fulfilling to the heart and the taste buds. However, if you are making it for the first time all by yourself then here are some tips which you can put to use. Let's read on to find out more.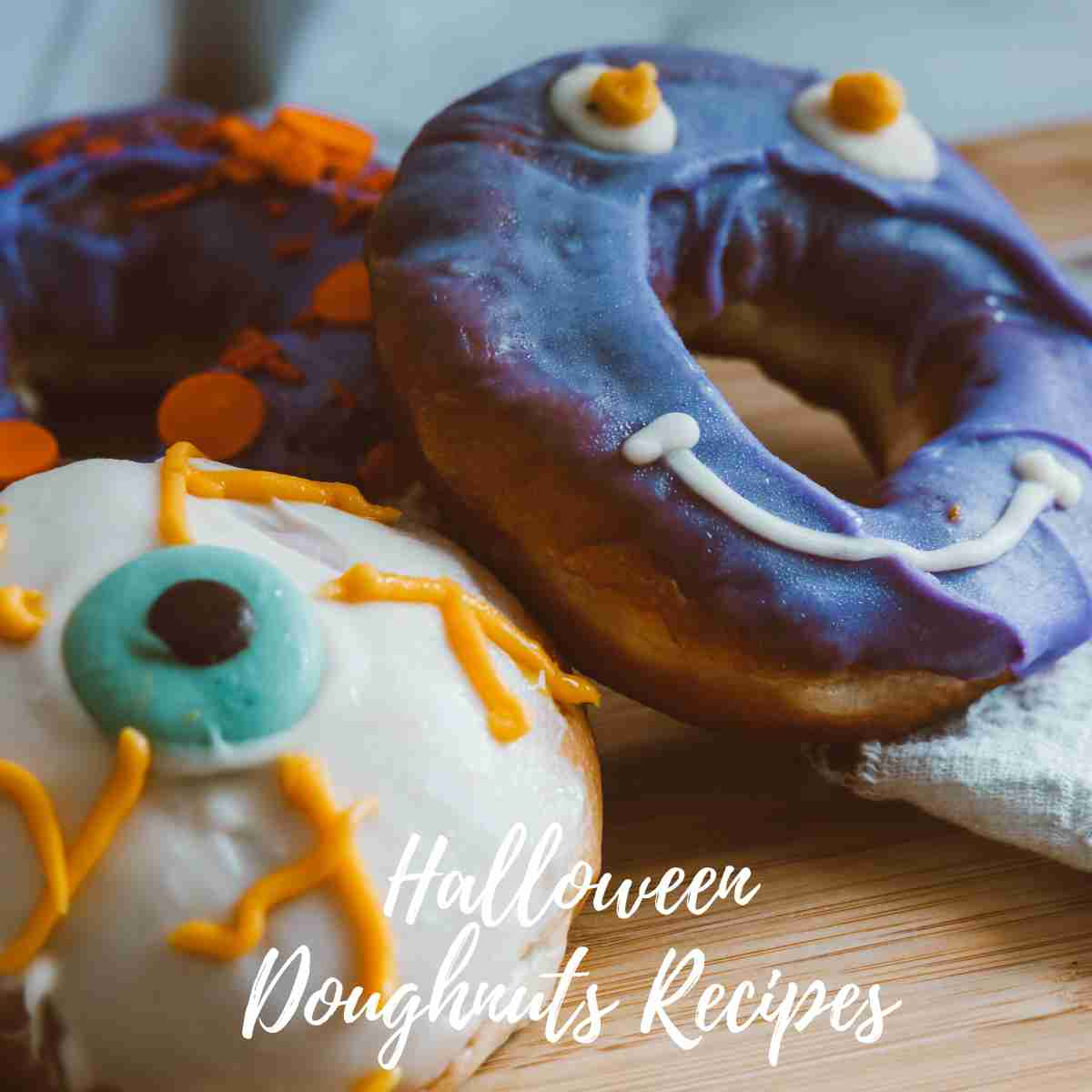 Tips to making the best doughnuts this season
1. Add some mashed potatoes - you will be intrigued to learn about the benefits of mashed potatoes in doughnuts. Add some one-third cup of mashed potatoes to the mixture so that the doughnuts turn out to be fluffy! Doughnuts without fuzzy and fluffy essence are not doughnuts at all.
2. Use of proper proofing and dough developing technique is highly essential- make sure you are using yeast in warm water! The technique of doughing must be followed if you do not wish to end up with a sunken doughnut. The final dough will be soft if you give proper time and kneading to the dough! It is the most vital and preliminary step of making a doughnut and making sure you follow the rules. Keep it covered for about two hours so that the dough rises and becomes fluffy under the influence of yeast.
3. Over-mixing is a great mistake- we often feel that mixing well is the key and always go overboard! Mixing well is one thing while over-mixing is another step altogether. You should not allow over-mixing as this will lead to loss of texture. No matter what you are baking, over-mixing is a big mistake that every baker should avoid! Mix until the liquid or the dough has an even consistency and there are no air pockets.
4. Always use the right cutters- using a proper cutter gives a definite shape to the dough! If you do not wish the doughnuts to be shapeless then make sure you use these cutters! One should be prepreferably5 inches in diameter while the other of 1 inch to make the hole.
5. Never compromise with the quality of oil- never reuse oil to fry doughnuts! Imagine the stinky odor of old and rancid oil in your doughnuts! Nobody will touch your doughnuts and the effort will all go down the drain. Although it might be expensive to fry fresh batches of doughnuts in new oil, you mustn't compromise the quality of the doughnuts.
6. Right frying temperature is highly essential- frying in too hot or too cold oil is detrimental to the quality of the doughnuts you are about to fry! In too-hot oil, the doughnuts might get burned or too brownish whereas, in cold oil, the center of the doughnuts might not get cooked properly. The ideal temperature for frying the doughnuts is 360°F.
7. Use chopsticks to flip the doughnuts- while you are frying the doughnuts in hot oil, chopsticks are the best option to flip them from one side to another without causing rapture of the texture.
8. Use a wire strainer to bring the doughnuts out of the oil- if you know the proper technique to bring out the doughnut from the oil then we must say that your doughnuts will be tender and crispy without absorbing much of the oil and getting soggy. Use a wire strainer so that doughnuts can be brought off the oil while the extra drips from the holes of the strainer. You can then transfer it to the paper towel so the excess oil is further absorbed.
9. Glazing and icing correctly- the combination and proportion of powdered sugar with the glazing liquid should be in the proper amount so that the glaze syrup does not turn out to be too runny. A little egg white and cornstarch give consistency to the glazing syrup as well. In case you are making just sugar doughnuts, you need to quickly roll the pieces in powdered sugar before they dry up! Making a flawless doughnut like the ones from the bakery is absolutely possible if you follow the steps carefully.
10. Keep the uncooked doughnuts away from the heat- when you are not making all the doughnuts at once, you should keep the uncooked ones away from the heat, or else the dough might lose its texture and consistency.
Finally, you have to remember that Rome was not built in a day! This implies that you may not perfect the skills of making doughnuts all at once! It will take time, patience, and practice to master the talent.
Delicious Halloween Doughnut Recipes - Easy & Fun!
These purple glazed doughnuts are truly delicious and you will certainly fall in love with their taste!
The fine spider-web design on the surface makes the doughnuts look simply out of the world!
In fact, they are too adorable to consume.
These chocolate Halloween doughnuts are perfect for serving as treats for the kids at the party!
Make your Halloween celebration even more exciting and sweet with these exotic doughnuts which are so easy to make at home.
Halloween doughnuts with scary monster eyes are perfect if you wish to spook out everyone as they lay their eyes upon the dessert table!
These eyeball candies are inserted in the hole of the doughnuts and the veins are designed with red icing.
Adorned with colorful sprinkles, the bat doughnut recipe is wonderful and you should give it a try this season!
Enriched with chocolate cream, these will make it so hard for you to resist even if you are on a diet.
Doughnuts are so delicious that you drool at them with every bite!
The recipe for spider web doughnuts is very simple even for a beginner who is trying her hands at making doughnuts for the first time.
Colorful and feisty, these are must-haves for the holidays.
Here come the scary and spooky monster doughnuts! But what else can you expect?
It is the Halloween season and the desserts have to match the theme of the party. There are so many spooky eyes too!
Begin your day with the pumpkin doughnuts that are indeed so adorable we must say!
Gorgeous and colorful, the vibrant spirit of the holidays is well conveyed by this dessert.
Are you ready to indulge in its heavenly taste?
Tell us whether you found it yummy or not!
The eyeball candies are perched in the doughnut holes and this gives them a spooky look too!
But the question is, are they really candy eyes?
Well, you have to follow the recipe to find out what's the secret.
Here is another brilliant theme the doughnut recipe devises for the holiday treats!
Sumptuous and creamy, these are vibrant and yummy in every bite.
Thank us later for this exclusive idea but enjoy it now!
If you are a fan of doughnuts and Halloween is just around the corner then there is nothing better than indulging in the gorgeous and colorful Krispy Kreme doughnuts that are even so exciting to make.
Here is a wonderful batch of vibrant doughnuts that we are sure you will love to have during the holidays!
If so, what are you waiting for?
Make it today! These are so exotic in taste that you will simply not be content with one.
You will simply not run out of options when it comes to making doughnuts on Halloween!
Here is an idea for some colorful and creamy treats for the holidays!
We are sure you will find this one easy to follow even if you have never made doughnuts before.
The elegant spider web doughnuts are the best thing that you can think of! Adorned with the magnificence of the violet icing, the recipe is so easy to follow.
What? Are you saying that you have not tried monster doughnuts for Halloween before?
Well, then you should, because of how perfectly suited it is to the theme of Halloween without having to compromise with the taste.
If you wish to bring about a little modification to the old type of classic doughnut recipe then you have to try out these mini doughnut versions. Adorned with vibrant sprinklers, they taste divine.
The wonderful mummy doughnuts will spook you out and compel you to consume them at the same time.
There is only one problem! Once you begin to have them you simply can't stop before the plate goes empty!
Would you like to make them?
The mini ghost doughnuts steal the attention of sweet lovers the moment they lay their eyes upon these delectable pieces!
Topped with chocolate chips, these will be the first to disappear from the table. So what are you waiting for? Make it today!
Here we have the most gorgeous Halloween doughnuts of all time.
Topped with candies and pretzels, these are simply the most awesome collection of doughnuts that you will come across for Halloween parties.
Learn to make them with the recipe right here.
Halloween is the season of joy and celebration! An occasion like this is simply incomplete without doughnuts!
Vibrant and pretty, you are surely going to fall in love with the treats.
Make in batches of six and enjoy to your fullest.
If you are wondering whether making Halloween vampire desserts will be too tough then here is a recipe to prove you wrong.
Even beginners can try their hands at it!
Well, it is of course spooky when Halloween doughnuts with eyeballs are placed on the table!
But that is what makes Halloween so special, right?
It is the candies, treats, and spooky desserts which make the parties and occasions so much more exciting and fun-filled.
With the advent of the Halloween season, you have to indulge in these exotic gingerbread doughnuts that taste so divine.
Topped with colorful sprinkles, your doughnuts are ready to adorn the table.
Halloween doughnuts are all about customizing the flavors and the look of the theme of the occasion.
We have brought you this recipe for Halloween doughnuts which are adorned as small and adorable black cats.
If you are celebrating Halloween this holiday season and haven't tried out doughnuts yet then you are majorly missing out on something good.
Like the spider web doughnuts are an all-time classic and you must indulge in them. Shall we?
Holidays are the time to immerse yourself in creativity! Baking, or preparing doughnuts is art too!
Did you try out these colorful poppy-eye doughnuts yet?
Well, if you didn't then there is no better time than now.
The vibrant green Frankenstein doughnuts are the best when you are looking for new themes for Halloween doughnuts!
The green chocolate icing and the poppy eyes make them a perfect choice for the Halloween season. Are you ready to taste it?
What a fantastic idea to celebrate Halloween with a spooky yet adorable theme!
If you are looking for ideas to adorn your desserts then this white ghost theme is the best.
Easy to make, all you need is vanilla icing.
If you thought the wonders of Halloween are over then let us tell you, not yet!
The spider candy studded doughnuts are perfect for parties and Halloween dessert tables.
We can assure you that not a single doughnut will be left on the table!
If you are looking for ideas to make doughnuts for Halloween then you must give a try to the sinister Halloween black cat doughnuts.
They look scary indeed however simply awesome in taste.
Here come the monster eyeball Halloween doughnuts which we must say are so easy to make and yet draws the attention of visitors to the dessert table.
Everyone will eagerly wait for dinner to get over so they can hog down these colorful treats.
These chocolate-glazed doughnuts are simply timeless creations!
Resembling a scary werewolf, these doughnuts will steal the show everywhere!
Nobody, in fact, will be able to believe that you made it at home. Shall we try it out?
Bottom Line- With endless options lining up for Halloween-themed desserts and doughnuts, it is impossible for you to run out of ideas. Make this Halloween even more special and fun-filled with such exclusive doughnuts displayed on the table. Are you ready to taste them already we can't wait.