So the winters are finally here and so is the season of soup! Pretty easy and yet so comforting we must say! Soups are an all-time favorite if you are looking for something sumptuous and warm to end your day with! For ages, soups have been a specialty of every cuisine and today we will learn the right ways to make your soup taste simply flawless! Ensuring that the soup turns out good and flavorful is not a Herculean task, all you need to be careful about are some of the hacks! Let's find out!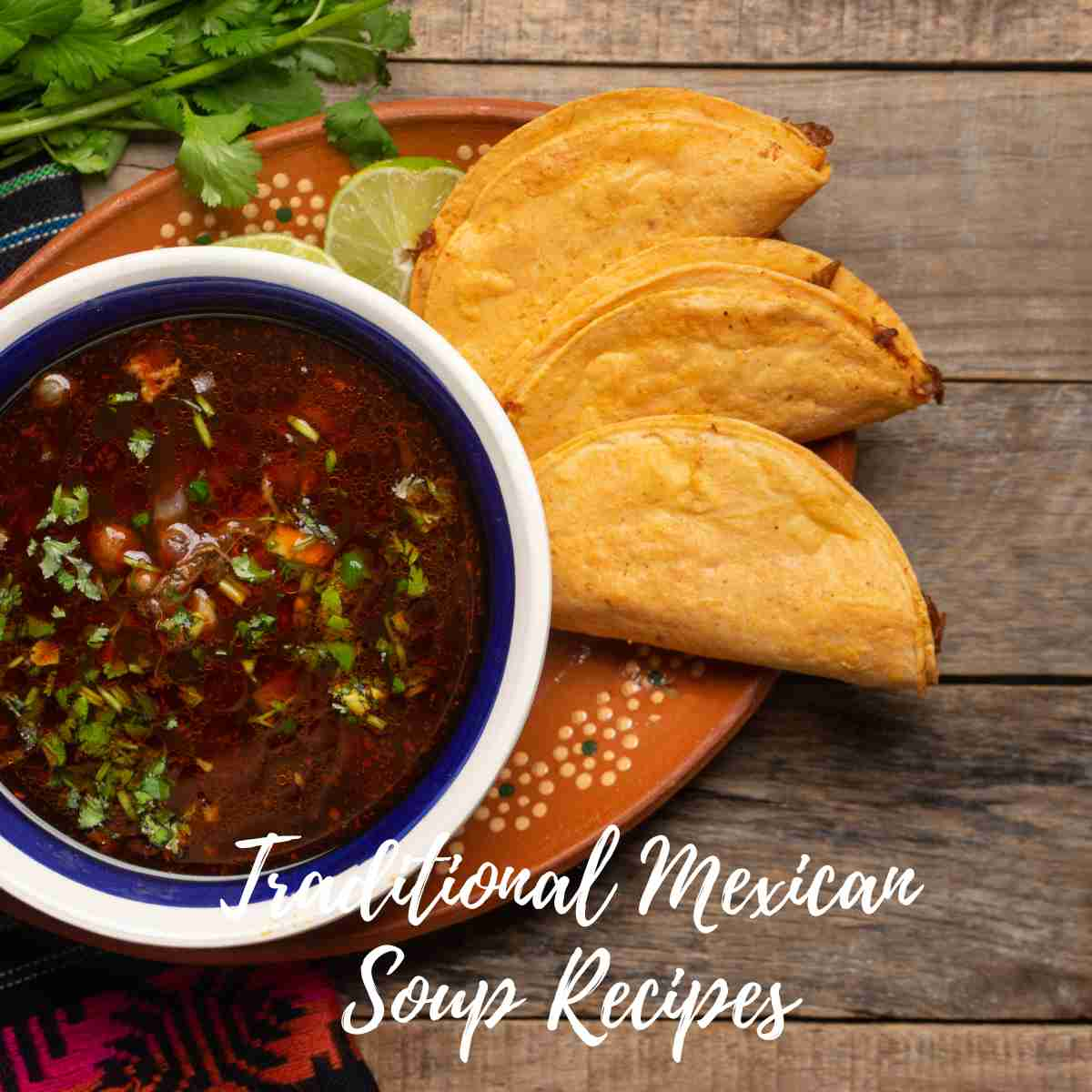 Tips to ensure that the soup turns out warm and flavorful
1. Use a sturdy pan with a deep bottom- you simply should not make soup in shallow pans as these utensils have the potential to burn the fluid and pass a smoky taste to the broth which is completely undesirable! To ensure that your soup gets cooked evenly, you need a deep pan with the bottom well-formed. As a result, the heat is transferred uniformly and you can make the soup highly delicious. Hence it is worth investing in a sturdy pan.
2. Properly saute the aromatics- no matter what seasoning you add to the soup, you need to saute the seasonings well. To ensure that the flavor turns out to be aromatic and gorgeous, you need to fry and well-cook the spices! To bring out the aroma of the broth, first, go ahead and cook it well before the stock is added. Undercooked veggies or spices will turn the taste of the soup completely.
3. Start with a good broth- if the recipe calls for you to season less, the soup needs to be seasoned with broth! It is the fresh stock or broth which gives flavor to the soup otherwise it will be too runny or watery! You can get the broth from the store or you can even make it at home. The best thing about it is that homemade broth always turns out to be the best.
4. Avoid the chunky vegetables- when you are making a vegetable soup or even a meaty version but planning to add some veggies make sure that you chop the veggies properly! The finer they are chopped the better they taste! The flavor is the veggies are released with the aid of fine cutting! Nobody likes to munch on chunky veggies. This also prevents undercooking.
5. Vary the duration of veggies in the broth- depending on their boiling and cooking time, you should add the chopped vegetables one by one! While potatoes can withstand greater heat and should be added before, the others like asparagus and spinach should be added towards the end.
6. Always keep the liquid at a simmer- you need to cook gently especially if you are making soup. Boiling can destroy the flavor of the veggies, meat, and broth. Instead, you should allow them to gently simmer so the heat is evenly distributed and cooked for long hours. Even if it seems time-consuming the broth needs to be cooked at a lower temperature.
7. Add the seasoning right before you serve the dish- in the case of soup, you need to add the seasoning just before the soup is almost ready. Some canned veggies have salt in them so to adjust the flavors, you should taste it after boiling for a while and then add seasoning later.
Overview of the Mexican soup-
Mexicans are famous for their soup recipes! In a traditional meal, soups are encouraged to be a part of the diet. There are diverse types of soups that are available in the region of Mexico! The types and flavors vary from corner to corner. If you traditionally do not belong to Mexico then you will be intrigued to learn about so many types of recipes and kinds of soups that Mexico flaunts!
Aztec and tortilla soup- the tortilla soup is the most famous in the lands of Mexico! So much so that it has spread all across the world and its popularity has reached its zenith. The combination of tomatoes, chili, garlic, onions, and shredded meat in the broth is certainly a sumptuous treat during a meal! In fact, the Mexicans are also observed feasting only on soup if they do not find time to organize a complete main course with side dishes. Once ready, the tortilla chips are dipped in chipotle sauce and garnished over broth. Cheese, pork, and avocado are some additional ingredients that are incorporated into the recipe. Although this is a traditional recipe, alterations are made to the dish as well.
If you wish to find out more about Mexican soups then you have to read on. Let's find out about them, shall we?
Delicious Mexican Soup Recipes - Perfect for Any Occasion
Mexican soup is super sumptuous and you should give it a try if your heart is craving something smooth and succulent!
The perfect way to begin your meal is with broth loaded with shredded meat and veggies.
Wouldn't it be wonderful if you could combine soup with noodles?
Well, of course, we have brought you this recipe so you can enjoy a complete meal with a simple bowl of soup.
Filling and easy to make in thirty minutes!
Here is a Mexican chicken soup that is loaded with the goodness of chicken thighs, zucchini, corn, care, cabbages, and potatoes!
Delectable and creamy, the broth is enriched with veggies and broth which taste so wonderful indeed.
Of course, the list is incomplete or not yet begun without the presence of the Mexican chicken tortilla soup!
Loaded with spices and veggies, this broth is perfect for chicken lovers.
Enjoy to your fullest. Shall we try it out then?
This is a traditional meatball soup that is packed with beef and rice, zucchini, and potatoes!
The Albondigas soup is super exciting and flooded with the enriching presence of tomato broth.
So if you are planning to make soup tonight, give it a try today!
Here is a scope for you to indulge in the traditional Mexican Posole soup which is flavored with shredded pork!
Gorgeous and creamy, you can fill yourself for brunch with this soup if you lack time to make a wholesome meal.
If you are fond of soup then the Caldo De Res is the best for you to indulge in this season!
Beef-loaded soup is the ideal option when you are craving some meat but do not have lots of time to roast time!
Drop beef in your broth and the Mexican beef soup is ready.
There is nothing more delectable than this vegan option that we have for you right here.
The street corn soup is loaded with sour cream and flooded with cheese, cilantro, and lime!
Taco soups are always the most comforting of all kinds!
They are filled with veggies, tortillas, and meat so just a bowl of it is enough to keep you filled and satiated for a long time.
Soup is something you introduce to the table at the beginning of the meal and make sure you start your meal on a good note.
The creamy enchiladas soup is what you need!
Pozole Verde de Pollo is an authentic recipe that never fails to help your taste buds attain a food orgasm!
The succulent chicken and veggies are always so healthy and filling! Shall we try it then?
Healthy and creamy, the Mexican bean soup is the perfect option for vegan dieters!
Make your journey of becoming a vegan interesting and exciting with the bean soup recipe that we have for you right here! Tell us how it was!
Yes, you heard it right! If you are someone who likes seafood then this shrimp recipe will surely appeal to your taste buds.
Don't forget to make shrimp soup this season if you brought fresh shrimp from the market.
Why make rice and chicken separately for brunch, especially on a busy day when you can prepare Mexican chicken rice soup instead?
A sip of your rice soup will make you crave more and more!
Even before you realize it, the bowl shall be empty.
Here is a Mexican shell soup that we are sure will be a modification to your taste palette.
This pasta soup is extraordinary and flooded with the enrichment of spices.
Topped with spring onion and herbs, the dish is ready!
Satisfying and gorgeous, the Menudo soup is the best and you should give it a try!
Flooded with spices and a hint of lime, the soup is perfect to begin your meal with!
So what are you waiting for? Make it today!
Chicken tortilla soup has always appealed to the taste buds of soup lovers!
From kids to adults, no one can deny the splendid flavor of the soup!
Are you ready to give it a try? Then make it tonight. Flavored with cream, your soup is ready to hit the taste palette.
If you are fond of Mexican soup then you must have given a try to the Mexican Birria in some restaurant!
But now it is time for you to try it at home.
With this recipe, you will be able to make the Mexican classic in the comforts of your kitchen!
This is a shout-out to all the chicken lovers to not miss out on the wondrous Mexican chicken soup!
Here is the best choice of recipe which will enable you to enjoy homemade chicken soup with the least hassle.
Chile Relleno soup is flavorful and enriched with veggies!
This is a thick traditional cheesy soup which if you haven't explored yet then you must because you are missing out on something that tastes simply divine.
We have brought you the recipe which tastes like a burrito and is flooded with the essence of spices and corn!
Healthy due to the presence of beans and rice, you might as well consider it for a meal instead of preparing a multi-course meal.
Flavored with salsa verde, shredded meat, and cheese, the enchiladas soup with a greenish hue is a one-pot recipe that hardly consumes anytime.
Ideal to serve with bread on the sides.
This is a pork and hominy stew of Mexican origin and is flooded with spices and seasoning!
So if you like hot and spicy, this is the first one that you should indulge in of the Mexican style.
Here is an option for vegan dieters to make their meals extra special and sumptuous!
With pinto bean soup, you can take care of your health and at the same time satisfy your taste buds. Shall we try it out?
Comforting and cozy, the Mexican street corn soup is totally delicious and enriched with the best!
The combination of corn and tortillas has always worked fine and so did they in this soup!
Try out to experience its blissful taste!
Are you ready to dive into the soup of pasta and gravy?
Well, that is what exactly a bowl of Mexican sopita is all about!
Flavored with cheese, it is indeed a creamy delight in every bite! Shall we?
No matter how much we try to describe the magnificent taste of the meatball soup, words will simply fall short!
If you truly wish to know, then follow this recipe to find out about its divine flavor and impact on taste buds.
What, are you saying that you have not tried the Mexican Pozole soup yet?
If you are in Mexico then it is indeed a matter of disgrace to not experience the divine flavors of this variant! Find out quickly!
The gorgeous and creamy southwest chicken soup is flooded with veggies, chicken, and spices which renders the dish with the ultimate flavors of delight!
Words fall short when we begin to talk about the traditional southwestern recipe for chicken soup.
Try and find out on your own!
With taco soup, you do not have to rush to the stores every other time to gather the ingredients!
Rich and healthy, you can monitor your diet and at the same time make it interesting with the taco soup recipe right here.
The Mexican soup list is not over without the shrimp soup on it!
Also called the Caldo De Camaron, this is worthy of all words of praise as you sip into the bowl.
Bottom Line- Mexican soups have always dominated the world of soups from vegan to chicken and other options! These simply know the way to combine spices and work well with the seasonings when it comes to soup making. So this season does not forget to try out a handful of them at least.