Whenever we talk about Brussels sprouts, the idea of healthy eating comes to our minds. And why not? They are indeed known to possess great qualities! But more of that later! First, tell us, if you have been to the store and bought some Brussels sprouts to include in your meal! Because that is definitely the healthiest decision that you can make during the holidays! These are the time of the year when you should engage in healthy diets and we will help you to choose the best brussel sprouts from the supermarket. Let's go!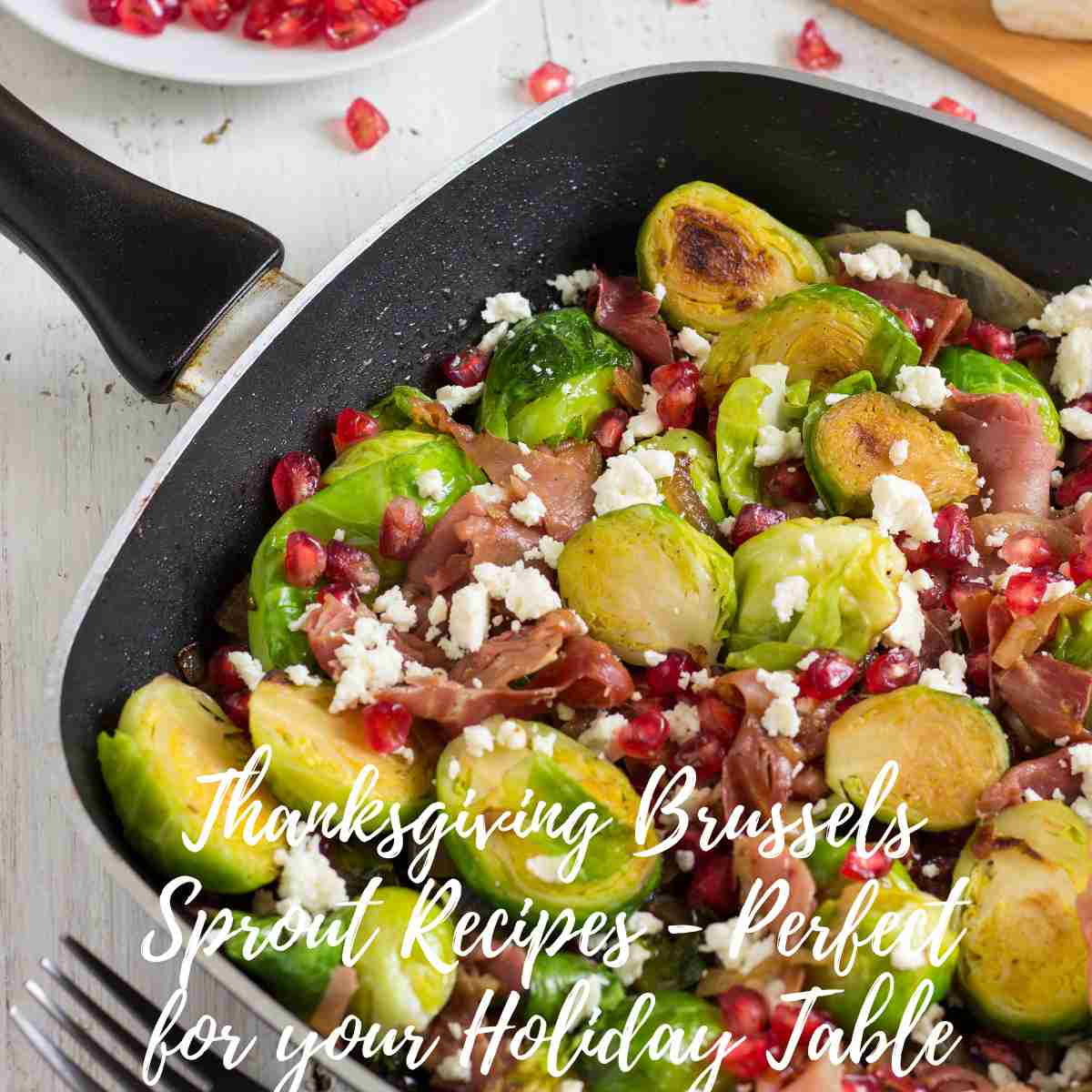 Tips for selecting the best Brussels sprouts
Eating healthy does not mean you have to consume anything boring! But to make your meal nutritious and fun, we need to first find out the right ways to choose your sprouts and cook them in the best of ways. Let's get with that first.
1. Opt for compact and bright green ones-
Make sure you buy Brussels sprouts which are bright green! If you notice any discoloration then you most certainly need to avoid them. Sprouts with black spots or the ones which feel soggy and wet must be avoided too. There is another thing that you must note! The leaves should not fall apart! Instead, they should be compact and firm. These are some of the things you need to perceive with your eyes and feel with your hands before you choose to bring a Brussels Sprout home.
2. Size of a Brussels sprout is a major determining factor- you will be amazed to find out that the Brussels sprouts are loaded with flavor and no matter which dish you are baking from salad to casserole, they are always a people-pleaser. However, depending on their shape and size, you can estimate the sort of flavor they will impart to the dish. If you pick the larger ones, they are likely to bear the flavor of cabbages. The large Brussels sprouts also turn out to be quite bitter. The smaller ones on the other hand are sweet and have a wonderful essence which they impart to the dishes. Keep the larger ones for roasting so that when you glaze them with sweet syrups, the taste is enhanced.
3. Trim and chop them depending on the kind of dish you make- there is no hardcore in the center of the Brussels sprouts that you need to remove, hence the best thing about them is that you can cook them whole. However, to release their authentic taste you must chop and shape them. The stems must be removed as at times they become woody and hard! If you observe any discoloration on a certain leaf, get it removed as well. If it is about to get into the food processor, then just trim the leaves and keep it whole while if you are planning on roasting then cut it into halves or quarters. The same goes for sauteing and if you are planning to use only the leaves then chop near the stems.
4. Invest a considerable amount of time in roasting- no great dish is cooked in a hurry and the same rule applies to Brussel Sprouts. You are expected to provide some time for the Brussel sprouts to turn out cooked and properly roasted and charred. The edge of the leaves gradually turns brown as they get cooked! It is the browning of the leaves that imparts further flavor to the Brussel sprouts. So the next time you are planning to roast them, do it more than you usually invest time into roasting! The crispy charred leaves are its specialty.
5. Well, we can not forget about the goodness of raw Brussel sprouts- the best thing about Brussel sprouts is that you can enjoy them both roasted or raw. The latter is usually added to salads to increase the amount of green but they taste so good when shredded and added fresh. Tossed with the right dressing or vinaigrette, the shredded Brussel sprouts definitely taste and works like cabbage. You can allow the mixture to stand and rest for at least fifteen minutes so that the leaves imbibe the flavors well. The leaves will soften a bit but the distinguished crunch shall remain. 
6. The key to making Brussel sprouts begins with a cold skillet - allow the cold skillet to be placed on high flame and toss the butter into the pan! When you capture the fragrance of the browning of butter, drizzle the Brussel sprout leaves into the pan and stir-fry. The sizzle and the smoke will render the edges of the leaves brown however the crispy essence shall remain. Of course, you need some olive oil to accomplish the job of making Brussel sprouts with perfection.
If you are not a fan of Brussel sprouts, how to trick your mind into consuming them
Well, that's okay if you are not a great fan of Brussel sprouts! There is a bunch of people like you out there. But the smart ones know how to trick themselves into consuming Brussel sprouts for the benefit of one's own health.
If you observe that your partner or kid simply can not stand them in their meal then you need to apply a simple trick. Chop the Brussel sprouts into ribbons which makes them seem exactly like cabbages.
You can opt for making caramelized Brussel sprouts so they taste not only good but simply divine. But we have to admit the pan will seem like a catastrophe. To make your task of cleaning easier after the job is done, line your baking sheet with foil.
If you have a ceramic slicer at home, shredding the Brussel sprouts becomes so easy you will not believe it.
Whenever you are opting for slaw or salad, allow the dressings and the flavors of Brussel sprouts to mingle with one another for a while, this is indeed absolutely essential. You can in fact make the salad ahead of time and refrigerate it overnight. This gives several hours for the dressing and the sprouts to blend into each other.
Here is another fascinating thing that we have observed. If you have cooked duck recently during the holidays, then better not throw away the fat, you need it for flavoring your Brussel sprouts which simply taste so good. Being higher in oleic acid and containing less saturated fat than butter, duck fat is white healthy and a wonderful substitute for olive oil. It also acts as a great flavoring agent when it comes to making Brussels.
Here are some awesome recipes with Brussels sprouts that you can try out during the holidays!
Delicious Thanksgiving Recipes - Brussels Sprouts Done Right
The sweet honey balsamic glazed brussel sprouts with a hint of dijon mustard taste so divine! This is a completely vegan dish that is also gluten-free! This is a call for dieters! You know what to make today!
The combination of garlic and Parmesan always works wonders! If you haven't tried out this recipe for Roasted sprouts yet, then you definitely should!
Nothing as good, gorgeous, and gooey, the creamy and cheesy Brussels sprouts are the ultimate comfort for the dieters! Drizzle it with bacon and you shall be smitten with every bite. Shall we try it then?
If you are fond of sweet potatoes then the oven-roasted version with a dash of Brussel sprouts is the best! This is an excellent idea loaded with flavors so enriching! Such an excellent idea indeed!
Drizzled with me syrup and honey, the enriching steakhouse Brussel sprouts are delectable and leave you craving for more. Sprinkle some paprika to make it a wonderful spicy treat! This is a brilliant idea and packed with flavors so gorgeous!
Create a combination of sweet and spicy with the honey sriracha Brussels sprouts! Enriching and flavorful, you are definitely going to fall in love with this wonderful and healthy treat served as appetizer to the meal. Shall we try it out?
Bubbly and packed with cream, if you are wondering what to do with all the Brussels sprouts in the refrigerator, then here is what you need to make! Fascinating and creamy, indulge yourself in this lovely treat during the holiday season!
Gorgeous and loaded with the benefits of green, the idea for Brussels sprouts is amazing, and give it a try for sure. Fascinating and rich, you are definitely going to fall in love with this recipe. Grab your share from the table before it is gone.
Delicious and syrupy, the sweet chili roasted Brussel sprouts are a wonderful creation that you should not miss out on! Tender and crispy at every bite, you are going to thank us later for this brilliant idea!
Seasoned with sweet maple sauce and packed with bacon, the recipe for brussel sprouts is right here which will bring an explosion of flavors to your mouth. Are you ready to experience this bliss? Then make it right away!
You will be amazed to find out the number of dishes that can be made in Brussels! Here is a recipe for the classic gochujang soy sprouts which is a pan-fried version tossed in sticky and savory sauce! Such an excellent idea indeed.
If you are fond of sweet honey then you must opt for the delicious balsamic and honey glazed Brussels sprouts which are packed with not only incredible flavor but also super healthy to indulge in. Shall we try it then?
The wonderful garlicky essence of the Brussels sprouts renders this dish with such an extraordinary taste! Healthy and rich in flavors, you should indulge in the wonders of this dish. Refreshing and perfect to introduce as starters, thank us later for the idea!
Well, if you have not tried the maple soy glazed Brussels yet then we have to admit that you are indeed missing out on the best of Brussels sprouts. The recipe is super easy to emulate and you are definitely going to enjoy its great taste!
The garlicky and rich parmesan roasted sprouts are simply the best! Creamy, rich, and delectable, you ought to make it a starter to your meal now and then during the holidays! Enriched with cheese, this is simply lovely!
Yes, we looked high and low and then came across this recipe for the Longhorn Brussels sprouts. Well, your wish is our command! Now you can easily prepare the Longhorn Brussels sprouts in a jiffy!
Brussels sprouts soaked in creamy gravy are a dream come true for the dieters! You can call it a cheat day with the cheese-loaded Brussels sprouts recipe that we have brought exclusively for you. So what are you waiting for?
If you are fond of Brussels then you should surely explore the recipe of sweet honey drizzled sprouts cooked in spicy sriracha sauce! The flavors are well-balanced with each other so you can even serve it to the little ones. Shall we?
Well, how can we miss out on the gorgeous Brussels sprouts infused with Horseradish? Delicious and soaked in gravy, this can be the perfect vegan appetizer to the main course. The decision of choosing sprouts for a healthy meal is not a bad idea!
A great combination of sweet and spicy, you are definitely going to fall in love with the sweet chili-roasted Brussels sprouts! Refreshing and rich, this is indeed a brilliant choice. So are you ready to experience its taste? Then make it today!
Frequently asked questions associated with making Brussels sprouts for Thanksgiving
1. Which is the best way to make Brussels sprouts?
Brussels sprouts are best served when roasted and then tossed with different sauces! If you are wondering what to do with these cabbage-like veggies, then all you need is to render them charred and then cook them with a sauce of your preference.
2. What is the way to enhance the taste of Brussels sprouts?
Brussels sprouts are delicious when you eat the young ones! As these mature, the veggie acquires a slightly bitter taste that you will like to avoid. Toss them in sauces and seasonings, like Dijon mustard, garlic, etc to escalate the flavor of the dish.
3. Which is better, boiling or steaming to make Brussels sprouts?
You can steam your brussel sprouts quickly instead of boiling them so that the fresh and vibrant green color of the veggie is retained.
4. Can you boil Brussels sprouts?
There is no harm in boiling the Brussels sprouts but you should not exceed the time more than five to ten minutes. This can lead to discoloration of the sprouts as the chlorophyll is released on excess heating.
5. How can you prevent your Brussels sprouts from being tough?
If you want your sprouts to be soft and mushy but also retain the crispiness in the leaves then the best thing you can opt for is roasting it well.
6. How can you deal with the bitterness of Brussels sprouts?
You can definitely deal with the bitterness of Brussels sprouts with a little olive oil, salt, pepper, lemon, and so on.
Bottom Line-
This Thanksgiving, celebrate the holiday with a festive Brussels sprout dish. Whether you choose an easy and classic recipe like a mustard-maple roasted dish, an Asian-inspired ginger garlic stir-fry, or a vegan-friendly alternative like a creamy garlic mashed side dish, there are plenty of delicious and nutritious Brussels sprouts recipes that are sure to be a hit. Try one out this year and you'll have family and friends asking for seconds! "The classic combination of Brussels sprouts and mustard makes a perfect side dish to take your Thanksgiving dinner up a notch," says chef and food writer, Julia Turshen. Let us know in the comments which Brussels sprouts recipes you'll be serving this Thanksgiving—we can't wait to hear how you celebrate the holiday!