Butternut squash is the ideal one during the summer and the autumnal season! You can flavor your dishes with butternut squash which gives a nutty as well as juicy flavor to a curry! Either you can roast them in cubes or simply grind them if you lack time. Here we will share with you some of the secrets of peeling and preparing butternut in a jiffy! But before that, if you do not know what butternut squash is, let us find out.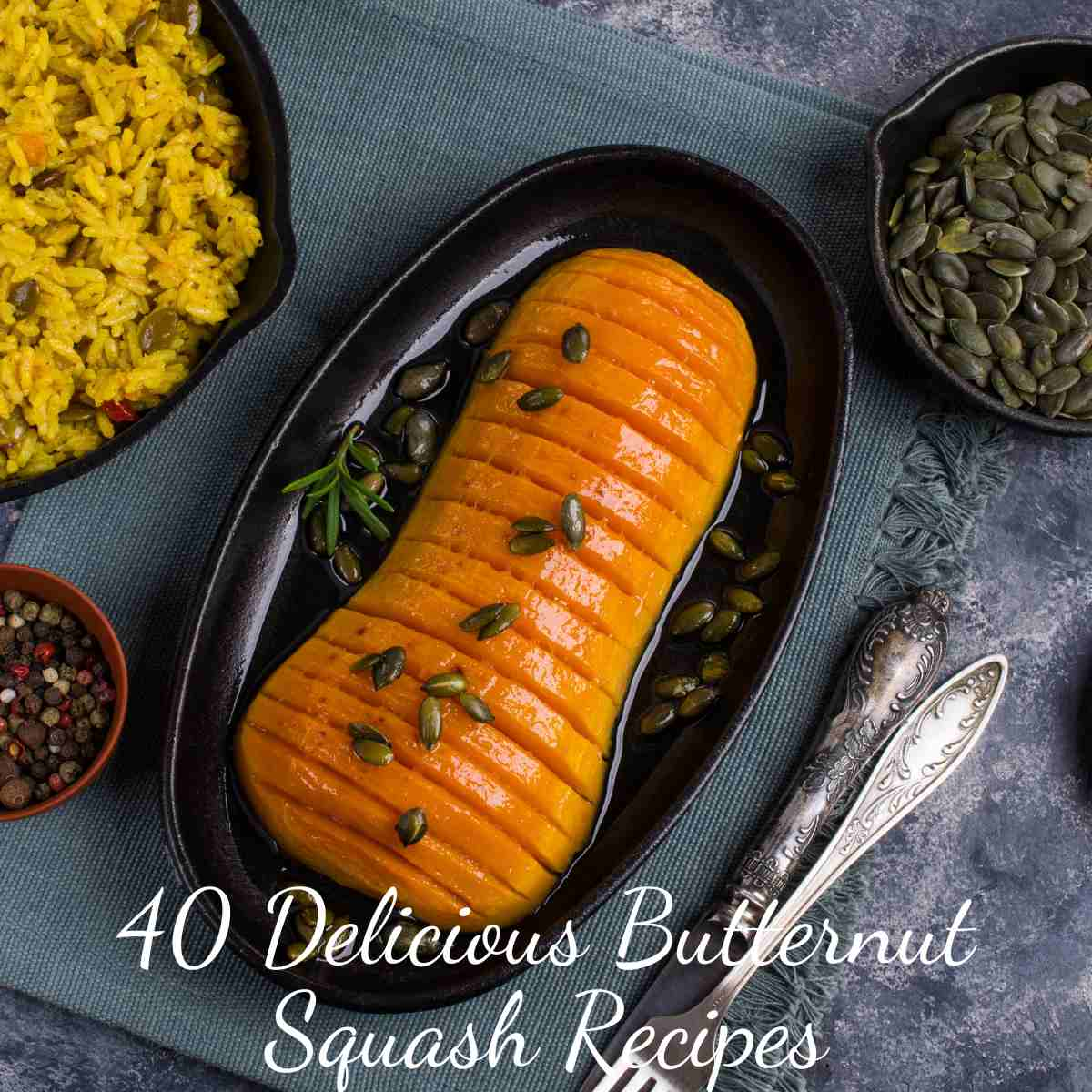 What is butternut squash- you shall be intrigued to know that butternut squash indeed belongs to the family of a variety of pumpkins! Yes, you heard it right! The ancestry of butternut dates back to North America and is a juicy veggie that you can include in your diet for the sheer taste and refreshing flavor. The isthmus between North and South America was the initial breeding ground for squash and this we are talking about ten thousand years ago! That is when the region was called Mesoamerica.
Here is a little more history that will surprise the readers-
Squash included the three main crops cultivated by the Native Americans and was denoted one among the Three Sisters! They were maize, beans, and squash.
We have butternut squash as one of the most popular veggies during the time of Native Americans and even today because of its long shelf life.
Now that is a lot of history that we spoke about! Let us start with preparing the butternut squash because guess what, everyone is hungry!
Read also: Indian Pizza Recipes - Spices & Flavors of India
What is the way to prepare butternut squash?
Whether you are planning to steam, boil, bake, or roast, the butternut squash can be prepared in all ways that you want! However, on a personal note, we will say that the taste of the butternut squash is experienced best when you roast them.
Is it healthy to consume butternut squash?
If you are looking for health benefits in butternut squash then there are so many that you can look for! They are the best thing to incorporate into your diet. Nourished with vitamins A and C, butternut squash is healthy and nutritious from bottom to top! The seeds have protein and fat which is healthy for keeping your heart fit. Whether you are making stew or curry, the flavor of butternut squash remains intact with all the essential nutrients when roasted and added to the broth.
Can you consume the seeds of butternut squash?
Well if you can roast and consume pumpkin seeds then why not butternut squash seeds which are close kin to pumpkins? Being more tender and smaller than the pumpkin seeds, these are easy to grind or roast when added to the curry.
Useful tip- to maintain the crisp coat of butternut squash seeds, you must boil them for ten minutes in salt water! This works effectively giving a crispy texture to the recipe.
Butternut squash recipes to try out
1. Farro Risotto with walnut cream and roasted butternut squash
Well, sounds complicated right? But when you try out this dish with walnut cream and zesty lemon juice by Naturally Ella, you are assured to find yourself asking for more. The fresh hint of rosemary and thyme along with some chopped onions and garlic essence make this risotto perfect.
2. Roasted butternut squash
As easy as it sounds, roasted butternut squash is simple and so yummy to consume at any time of the day! All you need is little olive oil, salt, and butternut squash cubes to prepare a bowl full of roasted squash! Check out the recipe only at Naturally Ella. And guess what, this is all vegan and gluten-free!
3. Butternut, chickpea, and lentil Moroccan Stew
It is unbelievable how yummy this recipe is by Naturally Ella which is absolutely gluten-free as well! We have used green lentils, juicy tomatoes, and chickpeas with squash to create this recipe. There is also a little hint of black pepper and Cayenne pepper too!
4. Ginger butternut squash soup
How delicious is a bowl of broth at the end of a tiring day or if winter has arrived? The recipe is presented by Naturally Ella with a little soy sauce and sesame as taste enhancers. Smooth and creamy, we have used cilantro, white onion, and ginger to give a homely flavor to the dish!
5. Butternut minestrone with sage, chard, and chickpeas
A combination of multiple ingredients, this is a recipe by Naturally Ella with carrots, thyme, and tomatoes as additional veggies to the curry. There is zucchini and vegetable broth which enhances the flavor of the dish even more cooked in olive oil! It is a completely vegan dish too!
Check also: Discover the Best Leftover Ham Recipes
6. Easy Coconut Curry
Tired of working the whole week and wishing to catch your breath on Sunday? The quick and healthy butternut squash turmeric curry will get ready in a jiffy. There is coriander, cauliflower, and basil in this recipe by Naturally Ella. You shall need one can of coconut milk and turmeric to flavor the curry.
7. Twice-baked butternut squash and sage souffle
Looking for a vegetarian starter for the party? Check out this recipe of butternut squash and sage souffle at Naturally Ella. Mustard powder, nutmeg, and parmesan escalate the flavor of the recipe even further. Trust us that you will leave meat on the table for this one.
8. Butternut squash and spinach tarts
How lovely are tarts, aren't they? And whether you are branching or there are guests for dinner, the recipe of spinach tarts with butternut never fails to amaze your taste buds. You need eggs and heavy cream to prepare this recipe by Naturally Ella. The crumbly outer layer and the yummy toppings are absolutely lip-smacking.
9. Butternut squash and coconut soup
The combined flavor of thyme, rosemary, and garlic renders this recipe with a delightful flavor and compliments the milky taste of coconut as well! The recipe is presented by Naturally Ella and is simply out of the world. You have got your winters sorted with this soup on the table.
10. Vegan butternut lentil curry with cumin-roasted cauliflower
We have combined red lentils with butternut to create this wonderful Ok orangish curry by Naturally Ella. There is cumin with roasted cauliflower to give a creamy flavor to the recipe. You need some coconut milk and basmati rice on the sides to complement it well. Serve the lentil with rice and squeeze some lemon on top.
11. Butternut sage scones
If you wish to savor something crispy and tender at the same time then the winter season calls for you to make butternut sage scones! The recipe is presented by Naturally Ella and is delicious a word to describe. We have ginger, cinnamon, and nutmeg to flavor the scones which you may serve with tea.
12. Pesto butternut squash with oats
Well, perhaps this is a new recipe that you are coming across but it is guaranteed that this is indeed the best! The presence of parmesan in this dish by Naturally Ella makes it even yummier.
13. Ricotta butternut squash pizza with spinach
We are in love with the thyme-whipped ricotta filling created exclusively by Naturally Ella. There are chili flakes and spinach which create a spicy combination! The presence of parmesan and mozzarella gives a distinguished flavor to this butternut squash.
14. Coconut lime butternut squash fried rice
If you are tired of the classical fried rice recipe we have got you something spectacular. A vegan and paleo-friendly recipe with chive and scallion is created by Naturally Ella. And do not forget little chili flakes and coconut oil.
15. Toasted coconut, bulgur, and butternut squash bowl
We have made use of scallion with baby pomegranate and spinach to create the divine flavors of this recipe by Naturally Ella. There is soy sauce and sesame oil to give the butternut bowl its distinguished flavors.
16. Chipotle butternut squash crepes with cilantro crema
Homemade cilantro crema with the toasted pepitas makes this recipe by Naturally Ella simply outstanding! If you are looking for a vegan option with a sense of newness then this recipe shall work wonders for you.
17. Butternut squash ricotta Pierogi with brown butter Hazelnut sauce
Quite a complicated name isn't it? Well, it is rather simple to make! Follow the recipe presented by Naturally Ella with chopped hazelnut and eggs that gives this recipe a flavor of richness! Loaded with nutrients, this is a must-have!
18. Butternut squash mac and cheese
Yes, you can prepare your classic mac and cheese with butternut squash and render this recipe with escalated flavors! Check out the recipe only at. Naturally Ella with loads of thyme, sage, and three types of cheese including mascarpone, mozzarella, and Le Gruyere.
19. Butternut squash stuffed shells with cream sauce
The creamy sauce-filled shells and yummy butternut flesh makes them such a lip-smacking starter. We have added sage, rosemary, and maple syrup to enhance the taste of the dish presented by Naturally Ella exclusively for this season.
20. Gluten-free butternut squash falafel salad bowl with pickled beets
Chickpeas, parsley, and parmesan in this falafel bowl make these recipes simply out of the world! Presented by Living Lou and a tangy hint of pickled beet makes it completely irresistible and not to forget peanut and shallot!
21. Buttery butternut squash pasta
Yes, we are trying some of the vegan options this season and came up with the butternut squash pasta which is also loaded with buttery cream and herbs in this recipe by Naturally Ella. There are rosemary, red onion, and walnut pieces sprinkled on the top while the pasta is marinated in parmesan cheese.
22. Roasted butternut squash and cardamom granola yogurt
How tempting is this dish prepared with roasted butternut squash and cardamom essence? The recipe is a creation by Snixy Kitchen and is simply outstanding. We have also used almonds, pepita, and quinoa.
23. Curried butternut lentil apple soup
Healthy and hearty to enjoy, the curried butternut lentil apple soup is so yummy that you will simply not be able to resist it! If you wish to learn the recipe then go check it out at The Full Helping. Prepared with celery, onion, and red lentil, the soup apple broth is simply outstanding.
24. Butternut noodles with spinach and ricotta
We have flavored the butternut noodles with garlic, thyme, and lemon zest! The recipe is a creation by Sainsbury's Magazine flooded with the taste of Parmesan in every bite.
25. Butternut squash stuffed shells
The more we mention the butternut squash stuffed shells the lesser it is said! You can find out the recipe at Love and Lemons with baby spinach, oregano, and tofu! Do not forget the cashew cream as well topped with lemon zest!
26. Butternut squash and cranberry quinoa salad
This a healthy option for dieters who wish to have something refreshing yet nutritious! The recipe is presented by Love and Lemons with balsamic vinegar and red onions used to make this bowl even more amazing and heavenly in every bite.
27. Pita Tostadas with butternut with black beans and avocado
The refreshing and juicy presence of avocado with the healthy black beans combine to create this magical recipe by Camille Styles. The mini pizzas topped with avocado slices and butternut squash are something that you can make at parties as a bite-sized appetizer for the guests.
28. Honey-roasted butternut squash with cranberry and feta
How can we miss out on the super smooth and sweet honey-roasted butternut squash created with the goodness of feta and juicy cranberry? You can check out the recipe at Peas and Crayons which allows you to combine butternut squash with parsley, cranberry, and cinnamon.
29. Smoky butternut squash sauce with pasta and greens
Made with broccoli, kale, and garlic cloves, the smoky flavor of butternut squash is something that everyone prefers. Combine them with pasta and greens and you are good to go!
30. Butternut squash black bean enchiladas
Combining butternut squash, black bean, and corn tortillas, the recipe is presented by Minimalist Baker and is a juicy recipe to savor. Add the chipotle sauce with red onion and toasted pumpkin seeds to complete the recipe with perfection.
31. Butternut squash and beer mac and cheese
The contrast of sweet and sour is created by Brooklyn Supper! Creamy and flavorful, the perfect comfy dinner after a tiring day! All you need is cheddar cheese and beer to make it a treat to the taste buds.
32. Butternut squash ravioli with oregano hazel pesto
The combination of basil and oregano makes this butternut squash recipe simply out of the world! Try out this recipe presented by SAVEUR with hazel pesto, oregano, and garlic for flavoring the dish.
33. Brown butter spaghetti with kale and squash
Baby kale with butternut squash and chives render this dish with a sumptuous taste! If you are fond of spaghetti then you can try out this dish by The Little Epicurean with the goodness of butternut squash. Top it with parmesan cheese at the end.
34. Vegan butternut squash pizza with apples and pecan
Yummy! Did someone just mention pizza? Tonight can be pizza night with this recipe presented by Kitchen Treaty. There is apple and pecan with dijon mustard as a taste enhancer. Use olive oil to bake the pizza.
35. Five-spice roasted butternut squash
That's true! All you need are five spices to create this recipe by Taste Love and Nourish. The flavor of sweet maple syrup is simply outstanding when contrasted with the spicy black pepper. The roasted butternut squash cubes are perfect for appetizers.
36. Butternut squash stuffed mushroom with goat cheese and balsamic glaze
We have made use of Portobello mushrooms, thyme, and oregano! Look up the recipe only at The Clever Carrot! Add goat cheese and parmesan cheese to make these butternut squash a treat to the taste buds. So shall we?