Is there anything as comforting as mashed potatoes? Well, not! Perfect for the holidays, you are going to love the ideas that we have for you. Whether you are preparing a comforting meal during the holidays or you have invited some guests, mashed potatoes are always a savior. Thanksgiving is the time of the year when we catch up with our families, friends are pouring into the house every other day! After all, the time for the holidays has come! You can relax and recline! Here are some awesome Thanksgiving mashed potatoes recipes that you can indulge in! There are tips that you can follow to make sure that your mashed potatoes taste so good!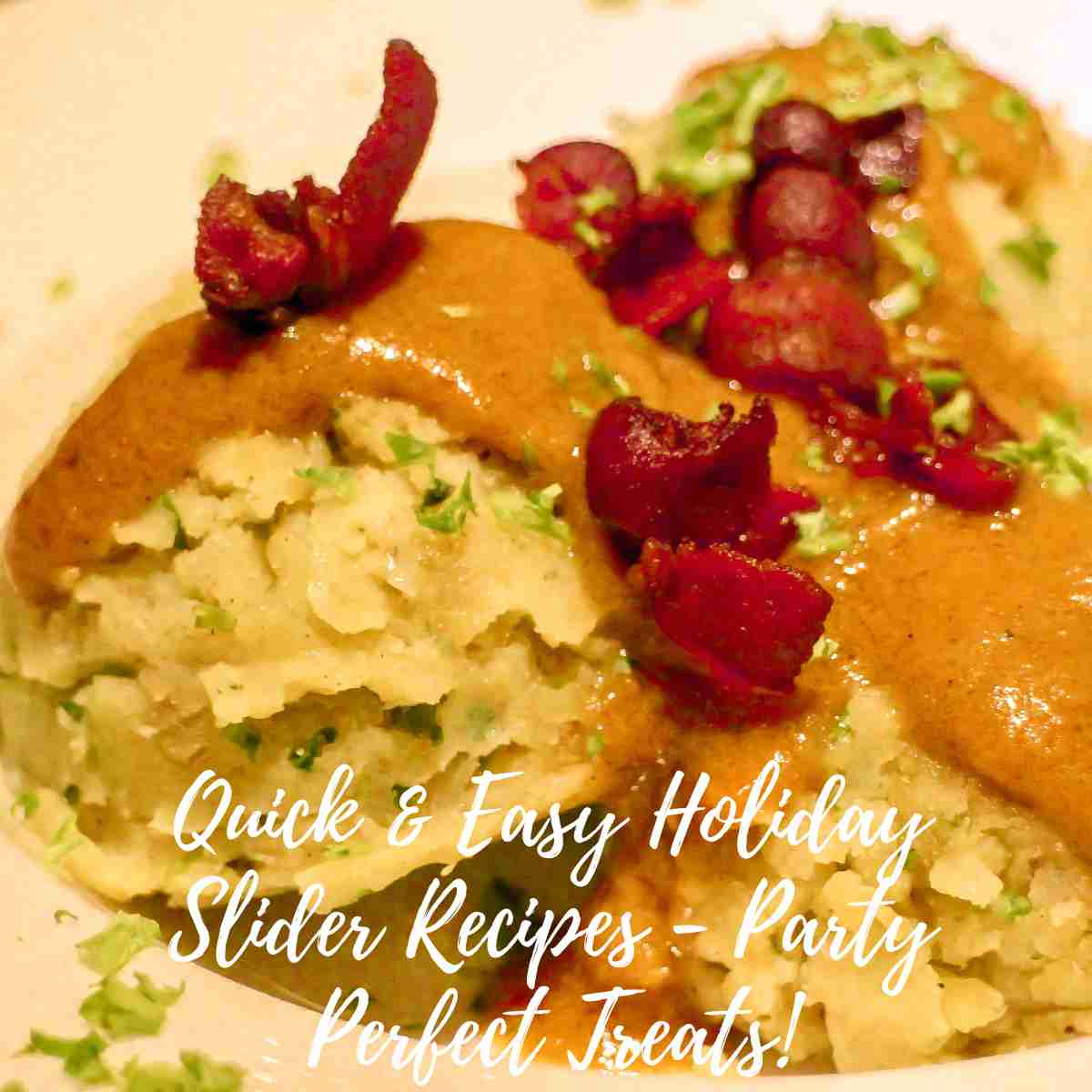 Tips for making the best-mashed potatoes in the world
You must be wondering, what is there to learn about making mashed potatoes but let us tell you it is not a child's game! There are some techniques that you have to keep in mind!
1. Yukon gold potatoes are the best- there is a kind of potato that is needed for making mashed potatoes! Recipes like these are what you need to keep yourself full and content. There is nothing to say about gold potatoes, they are best for making mashed potatoes and that is the best!
2. Boil your potatoes in large pieces- make sure that when you are chopping the potatoes, they should be cut into bigger pieces! If you cut them small then they will turn too mushy and wet! Potatoes with too much water in them are not desirable for making mashed potatoes! The larger the piece, the lesser the moisture it will imbibe. The flavors will also get blended and you will not be able to experience the best of it! That is certainly something you do not desire, do you?
3. You need your potatoes to be hot- that is right! You can not expect the cold potatoes to yield a creamy texture. Then what shall be done? Of course, you can not dip your hands in hot potatoes! All you need to do is put on the gloves and get started with the preps. Cold potatoes are prone to turning mushy if you store them in the refrigerator and will not yield the right texture as you smashed them all in. So next time you boil the potatoes, allow them to turn soft and start smashing them right afterward.
4. Add the fat first- if you are smashing the potatoes then there is a rule which you need to follow. Before adding any liquid, you should begin with the cream first! This adds some fat to the dish and makes it taste so good! The consistency also remains intact. There is one thing that you need to make sure of! It is the consistency of the dish! Mashed potatoes by all means should be creamy and smooth! And this is the best way to ensure the same!
5. Always keep tasting from time to time- there is one thing that you need to be careful about! The flavor of the mashed potatoes keeps changing as you add more and more ingredients to the dish! So you should taste it from time to time so you can get an estimation of the taste of it. Adding salt at once will be a mistake that you should not commit to! With the difference in flavor, as you continue to season the dish and then add some cream, you have to check whether the mashed potatoes taste good! Put in more salt during the process of seasoning the dish!
6. Never make the mistake of adding it all together into the dish- if you add all the liquid together into the mashed potatoes then that will be a total mess! That is exactly what we are asking you to avoid! This should be your comfort food so you should not have to compromise with the quality of the dish. Add little by little liquid at a time and then allow the potato smash to blend properly and then you can pour some extra if you need from time to time.
7. Infuse your fat with seasoning- if you are adding some fat to the mashed potatoes then make sure you have some seasonings in it too! The boiled potatoes without seasonings can taste bland and we are aiming to avoid them the same. This can have a wide range! From chili flakes, herbs to garlic, the options are simply endless. Throw in some rosemary if you want! Thyme is an excellent option as well.
So next time you are using fat with the mashed potatoes make sure you add some seasonings and spices as well. This will definitely enhance its taste!
8. There is something about the feel-good flavor that you have to look up to apart from the seasoning, there is another factor that you need to take under consideration. It is the kind of fat that you have decided to use! Not just the seasonings but also the fats need to be taken into account. Butter is what we commonly use to blend smashed potatoes together but you can definitely opt for a low-fat version as well! There is also the vegan version of the butter which you can opt for in case you wish to stick to that. Add a pinch of salt and pepper to the mashed potatoes so that the dish tastes good!
9. How to choose the right potatoes- if you are working on making mashed potatoes then go for the options which are creamy and smooth instead of the mushy ones. Floury potatoes are mainly selected where the starch content is pretty much high. Idaho and Russets are regarded as the most popular variety of floury potatoes that you can opt for. Yukon Gold potatoes are great as well.
10. How can you acquire the best consistency for your bowl of mashed potatoes- depending on the consistency of the potatoes that you are boiling, the texture of the mashed potatoes will be determined. So if you want to add some milk to make your mashed potatoes taste good! Milk helps to escalate the flavors of the recipe as well. Plus, it is healthy for the little ones making the mashed potatoes perfectly suited to all age groups.
So that is more or less all about everything that you need to know about mashed potatoes and how to make them right! Here are some recipes that you can indulge in!
Delicious Thanksgiving Mashed Potatoes Recipes + Tips to Perfect Them
If you are wondering what to serve as a side dish with the turkey roast then there is nothing as good as the creamy mashed potatoes recipe that we have for you right here. This is an excellent idea indeed!
Well, there is no way you can resist yourself indulging in the perfect creamy mashed potatoes! Delectable and rich in flavors, you ought to give it a try! Thank us later for the idea! Flavored with smooth cream and cheese, make it right away!
Recipes like mashed potatoes are a great comforting choice that will render you simply speechless. Such is the impact of the recipe. Cozy and easy to create, the dish is fantastic and ideal during the holidays.
The combination of garlic and mashed potatoes are an excellent idea to indulge in! The roasted garlic essence is lovely and you should give it a try for sure! Splendid to make when the guests are coming over, they will be simply overjoyed with your creation.
The make-ahead mashed potatoes are loaded with flavors so enriching! And the best part is, you can make it ahead of time and indulge in it during the holiday season! Shall we try it then?
The combination of cream, garlic, and chive in the mashed potatoes makes them taste so good! Delectable and rich, the recipe is super easy to make! After all, it is simple mashed potatoes. Shall we try it out then?
How can you complete a meal without mashed potatoes on the side? They are simply indispensable. Packed with herbs and cream, you are going to fall in love with this idea! So are you ready to indulge in its blissful taste?
Mashed potatoes are creamy and loaded with flavors! Gorgeous and enriched with herbs, this is an excellent idea that renders you with simply an out-of-the-world experience. So what are you waiting for? Make it today and tell us how it was!
The flavor of roasted garlic in the mashed potatoes makes it even more tasteful and creamy. The presence of herbs and cheese makes it such an excellent option for the little ones too. Serve it as a side dish.
The Red-skin mashed potatoes are another exotic recipe that we are sure you will definitely be intrigued with! Mashed potatoes can taste so good, that is simply beyond us! You are about to find out about its magnificent taste with this recipe right here.
The smooth and gooey mashed potatoes with a hint of garlic are the most comforting recipe that you can think of. Delicious and flavorful, this is an excellent idea if you are a fan of something extra-fluffy and light! Mashed potatoes it is!
Cheesy garlic mashed potatoes are fancy and such a great dish to include in your meal during the holidays. Wonderful and packed with herbs, your smooth and tender mashed potatoes are ready! Let's not waste a minute and get started.
Here is another amazing idea for the ones who particularly find it impossible to complete their meal without a bowl of mashed potatoes on the table. Creamy, and gooey, this is a brilliant idea leaving you with the ultimate sensation of delight.
The creamy and flavorful mashed potatoes are detectable and packed with herbs! If you are a fan of potatoes they serve mashed potatoes as a side dish to your meat. Thank us later for the idea! So shall we?
Rich and loaded with cream, the mashed potatoes made in the slow cooker are very easy to make! Sprinkled with mild seasoning, this is a brilliant idea to relish this season. Make your Thanksgiving special with such a great side dish to accompany you!
The garlic buttermilk mashed potatoes is another exotic recipe that we are sure you are definitely going to love! We can indeed vouch for the brilliance of this dish. What an extraordinary mashed potatoes recipe we have to admit.
Here we have brought you the most amazing mashed potatoes recipe of all time! Enriched with mascarpone, you are surely going to enjoy the smooth presence of the creamy mashed potatoes on the table. This is brilliant, we have to admit.
Infused with the flavors of rosemary, you must try out the creamy mashed potatoes! Packed with flavors so enticing, there is no way you should miss out on this dish. Shall we try it out then? Go ahead and get it done!
The exotic roasted garlic mashed potatoes are fantastic to give a brand new experience to the taste buds. Enriching and enticing all at the same time, everyone will praise your choice at the table. Shall we try and make it then?
Yeah, mashed potatoes are good but what if we would say that you can combine it with some bacon slices? That is exactly what this recipe helps you to come up with. Give it a try for sure.
Frequently asked questions associated with making mashed potatoes during the holidays
1. What is the secret to making the best-mashed potatoes?
If you want your mashed potatoes to taste good then you have to add some fats first! In case, you use butter, then that's what we are talking about instead of mixing the liquids into the mashed potatoes initially.
2. What is the technique for making mashed potatoes very fluffy?
You have to choose the right kind of potato like Russet to make the dish. Add some milk and use a potato ricer instead of a masher to do the job.
3. What is the best way you can cook mashed potatoes?
Add plenty of salt to the cooking water as you are preparing the mashed potatoes! You must allow them to simmer in the cooker for a long duration but on low heat.
4. Why are your potatoes not mashing?
Never add potatoes to boiling water! This will impact the texture of the potatoes, the exterior will cook fast but the interiors will remain hard! You should always make potatoes slowly! Allow them to simmer so that the entire veggie cooks better.
5. Do you add milk or butter to the mashed potatoes first?
Always opt for adding butter to mashed potatoes first followed by the milk in it. The fat from the bitter coats the starch molecules in the potatoes which activates the starch and when milk is added, the mashed potatoes turn extra creamy.
6. Which is the best liquid for making mashed potatoes?
Milk is ideal as a liquid when you are making mashed potatoes.
Bottom Line-
This Thanksgiving, don't forget to show appreciation for the ultimate comfort food—mashed potatoes. Whether you're a purist and like just butter and cream, or if you prefer to top your potatoes with bacon and cheese, there's a mashed potato recipe for everyone to enjoy. By trying a few of these traditional and modern mashed potato recipes, you'll be sure to create a memorable and delicious holiday feast that will have your family and friends asking for more. So, don't keep them waiting—start cooking up something special for the holiday today. As Thomas Jefferson said, "No occupation is so delightful to me as the culture of the earth, and no culture comparable to that of the garden."
Let's make this Thanksgiving a delicious reminder of the importance of home, family, and food. Let's embrace the traditional mashed potato recipes and create new ones to carry on the spirit of the holiday. Now is the time to get creative in the kitchen and create something unforgettable.
Happy Thanksgiving!