Pork is something most of us love! There are so many recipes that you can indulge in that the options are simply endless! Slow cooker Texas pulled pork is something that you can make at home. However, there is a technique for cooking pork! Are you interested to learn the best and most effective ways to tenderize pork meat? Then you have to read on and find out for yourself! So the next time you are making Texas pulled pork, the dish turns out to be simply awesome.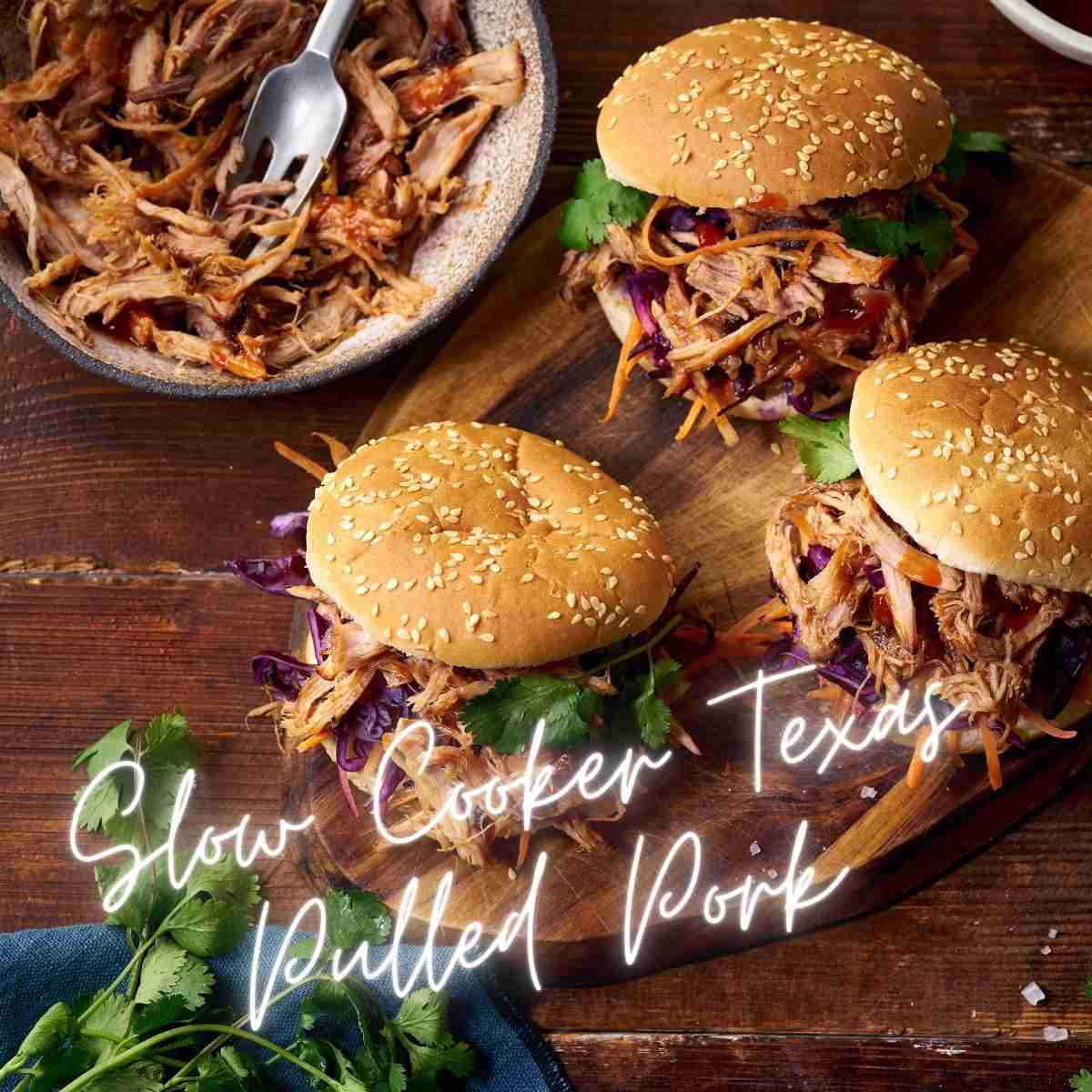 General overview- the ideal temperature at which you should make pork is 160°F. Now if you are working on pork chops, pulled pork, or ground pork then the temperature must be kept at 145°F to tenderize the meat. There are a few other things apart from the temperature that you should keep in mind! Let's go and find out, shall we?
1. Opt for thick-cut bone-in meat- thin slices will not sear well as you cook them! However thick-cut bone-in meat allows you to enjoy the sizzle. If you are making the schnitzel or tonkatsu then thin slices are always better but for the ones in which you need breading or frying then the meat needs to be at least one inch thick. However, do not go beyond two inches.
When we are considering the cooking time of bone-in and boneless pork chops, the bone-in takes a longer time to get done! This is because the bones take a greater duration to heat up! If you are preparing stocks then these bones will anyway come to great use.
2. Seasoning is essential- seasoning with salt and pepper is as important as it allows to enhance the flavor of the meat even further. Brining helps the flesh to imbibe more water and moisture if you have a chunk of pork meat at hand. However, the thin pork chops can be simply placed on the table and drizzled with Kosher salt and pepper! Turn them over and over again so they are distributed evenly on the surface.
3. Allow the meat to rest- once seasoning is done you should allow the meat to rest at room temperature so that the seasonings can be imbibed into the flesh properly. The meat needs to rest ideally at room temperature which allows it to get cooked later evenly. Later you can dab a paper towel on the surface of the meat and soak the excess moisture.
4. Always sear over a medium flame- heat the skillet on medium flame although a stainless steel version works well too. Place oil on the pan and cook for a while! Now when the oil or fat starts to sizzle you add the meat to the surface. Allow the skin to sizzle for a while without touching the flesh at all. Flip every minute for the next ten minutes until you insert a thermometer and the temperature reads 135°F. Flipping is completely essential so that you may ensure even cooking.
5. Baste the pork chops- apply unsalted melted butter and herbs so that the essence of the leaves is infused in the chops and they taste even more pleasant. Tilt and spoon the butter from the pan and pour over the meat unless you observe a foam and the entire butter has been used up.
6. Allow pork meat to rest once again - the temperature of the meat will continue to rise as the juice imbibes into the meat! Do not touch the pork meat for about five minutes at least and allow it to rest.
Let's now find out about some exotic Texas pulled pork recipes, shall we?
Slow Cooker Texas Pulled Pork Recipes: Easy and Delicious!
Perfect to convert the leftover meat to something sumptuous with the slow cooker Texas pulled pork that we have right here.
Tossed with thyme, barbeque sauce, mustard, and Worcestershire, this recipe of pork is simply outstanding.
Juicy and flavorful, the slow cooker Texas pulled pork is delicious and lends you the essence of enjoying a wonderful meal tonight!
Sprinkled with garlic powder and pepper, you are about to get a great experience.
Tender and packed with flavors, Texas pulled pork is ready in a jiffy.
Cooked in a slow cooker, you are about to enjoy a detectable meal!
If you are craving something juicy and succulent, then indulge in the flavors of Texas pulled pork cooked in tangy barbeque sauce.
Prepared in apple cider vinegar, what a great idea it is!
Flavored with mustard and chicken broth, the instant pot pork is exotic and you should give it a try!
Here is a gluten-free recipe that is ideal for keto dieters.
Cayenne pepper makes this dish so amazing and perfect to enjoy as a filling for sandwiches.
Are you craving something saucy and delicious for the season?
Then you have to indulge in the Texas Poutinr BBQ pork which is flavored with melted creamy cheese!
Enjoy the BBQ with French fries on the sides.
Smoky and spicy, the texas pulled pork is a delicious option that you should make on a busy weekend!
Flavored with chipotle sauce and chiles, you are about to embark on a gorgeous treat for dinner this season.
Whether you are making a sandwich or a burger, Texas pulled pork is delicious and you should give it a try!
Delicious and juicy, there is melted cheese and juicy sauce which enhances the taste of the recipe even more.
If you are in the mood to cook then Texas pulled pork is amazing.
We have brought you the brand new recipe for the Hatch Chile pulled utterly delicious pork and a great way to indulge in a tempting dish!
Try something unique for brunch this Sunday.
You can prepare a couple of yummy sandwiches for lunch with this Southwest pulled pork recipe!
Flavored with sweet onions and cayenne pepper, this is a wonderful one indeed.
If you had to skip breakfast in the morning due to hurry, try out the Southwest pulled pork sandwiches which are wholesome for lunch.
You are absolutely going to love this recipe of delicious Texas pulled pork flavored with veggies and cream filling when made into a burger or sandwich.
If you have pork meat left from last night's dinner then the pulled pork with loads of barbeque sauce is the only way for you to hog down the rest!
Whether you try it out with bread or soup, this for a great combination.
If you want to enjoy a delicious pulled pork burger then you have to try out the Memphis-style pulled pork that is simply out of the world.
You can enjoy it with sesame seed buns on the side.
So what is the plan for tonight?
If you are in the mood to enjoy something delicious and still worried about how to stay within your diet plans then don't be concerned anymore!
We have brought you the recipe for skinny pulled pork that is extremely healthy and safe for dieters to enjoy as much as they want.
Here is another amazing choice of dish that we are sure you will find unbelievably good as well!
The Carolina pulled pork should make it to the table if you have a weekend jamming session with your friends!
Try out this amazing dish of pulled pork flavored in barbeque sauce with this recipe that we have got for you right here.
Whether you enjoy sandwiches or simply alone, the plates will be rendered empty in a couple of minutes.
Not interested in something chunky and whole, then shredded meat works best for you!
Check out this recipe of smoothly pulled pork queso!
A great combination of cream and veggies with meat, this is all you need to call a meal.
The Carolina pulled pork is another exotic recipe that you should indulge in!
Completely gluten-free and served with French fries, the taste of mustard is prominently felt in every bite!
Made with cayenne pepper, paprika, and celery salt, this Texas-style pulled pork rub is exactly a friend you need to enjoy pork during the weekends.
So what are you waiting for? Make it today!
Made with mop sauce and homemade rubs, the pellet grilled pulled pork is a wonderful recipe that you should indulge in.
Enjoy it with sandwiches!
What a lovely idea that you should give it a try this season!
A grand family dinner is incomplete without the presence of pork!
We have brought you the exclusive recipe of oven-roasted pulled pork which is so easy to make and yet looks so luxurious when displayed on the table.
You can hardly resist a glimpse of the dish.
If you are making pulled pork for brunch this weekend then why not explore this recipe of Root beer pulled pork that tastes simply divine?
If you do not trust us try it out by yourself and judge.
Do not stop yourself from indulging in the smoky essence of the Texas-style rub pulled pork that is genuinely such an exclusive creation.
Wondering what you make with pork this season?
Give this one a try for sure.
If you are a fan of pulled pork dishes then the sweet and spicy flavor of the same will certainly appeal to you.
Served with slaw in a burger, this recipe is simply so amazing for you to indulge in.
And guess what, it is just ready in ten minutes.
Making slow cooker pulled pork became even easier and amazing with the recipe that we have for you right here!
Enjoy your juicy burger with saucy shredded meat within.
It is alright if your kids are craving burgers for snacks and you do not want them to consume junk!
Here is a way to make the pulled pork burger for them with leftover pork from a meal last time!
Stuffed with veggies and cream, this is indeed a healthy treat.
You have to give a try to gorgeous Texas pulled pork sandwiches that are the best meal after a tiring day!
We have creamy coleslaw within to make it healthy.
These homemade sandwiches will make you forget the concept of ordering from outside!
The combination of sweet and spicy will leave you craving more and more! Need a source of excitement and inspiration at work?
Pack some of these for lunch.
Are you in the mood to enjoy pulled pork? Then you have to explore this recipe which gives you the scope to make it in either a slow cooker or oven!
Either way, it is ready in a jiffy so you do not have to wait long for dinner.
Indulge in the rich and luxurious presence of the crock pot pulled pork that tastes simply awesome.
You do not have to believe in our words, give it a try on your own to find out!
Frequently asked questions about making Texas pulled pork
1. Which is the best way to tenderize pork?
Milk is the most effective ingredient that you should use for marinating meat! This allows the fibers to loosen up and then finally break so that the meat turns soft.
2. What makes pork juicy and tender before cooking?
If you wish to make your pulled pork juicy and tender then bringing is a great technique to pack them with moisture.
3. What is the technique used the tenderize the meat?
In Chinese restaurants, they make use of the method of velveting! This effectively enables to tenderize of the meat even more.
4. What is the reason behind pork being a tender meat?
You will note that pork is more tender than pig which is slaughtered at a very early age. As a result, the collage cells are less developed and tough during these times. While in the case of pork, the meat is generally tender.
5. How to prevent the pork from becoming chewy once they are cooked?
If you wish to not have chewy pork after cooking then take care of the temperature at which you are preparing it and monitor it well! Pork is best cooked at 135°F.
6. What is a natural tenderizer for pork?
Figs, pineapple, papaya, and so on are great and work as a natural tenderizer for pork. A fruit mash or baking soda is a great option to render the meat tender.
Bottom Line- So that should clear all your doubts associated with pork! Now make the best Texas pulled pork recipe in town! Surprise your family with tasty tests like these that they will hardly expect and will truly appreciate.