Making soup can sound easy but feel tricky if you are doing it for the first time! If you want to perfect the art of making soup then here are some useful tips for you to follow. If it is winter and you are craving soup then learn the ways to make the best! Broth making is an art with the right consistency and flavor, a soup turns out to be comforting and rich! Here we have some tips that you will find highly useful in your soup-making session.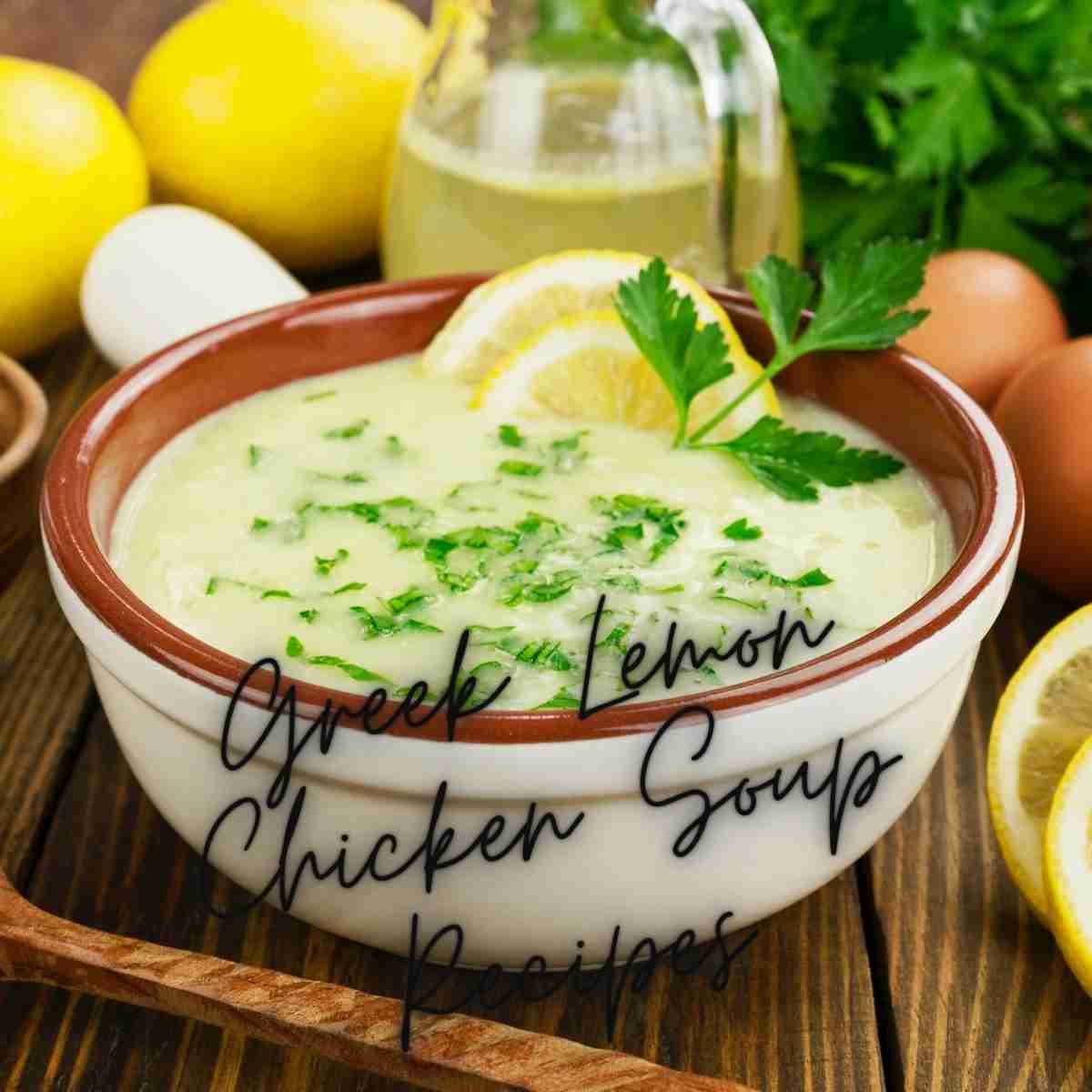 Tips for making the best chicken soup recipe in the world
1. Prepare the stock separately- the secret lies in making the stock separately! You have to prepare it before the chicken, veggies, mushrooms, and other ingredients are added. This instead helps you to cook faster! The method of stock preparation saves you some time as all you need to do now is add the veggies, lemon, and chicken to complete the dish.
2. How to make homemade stocks- making stocks for soups are super easy if you follow the steps! All you need to do is add chicken feet into the broth and water, and aromatic vegetables like celery and onions! A few seasonings can also be added later along with bay leaves and whole black peppercorns and so on. Such chicken feet are usually available in every supermarket and loaded with cartilage! When they are boiled, the cartilage breaks to release gelatin! This is a great ingredient for stock preparation.
3. Make sure you use a flavorful stock-
The primary flavor of the soup is provided by the stock and not chicken or lemon! So it is essential for you to note that the recipe turns out to be good! Chicken surely does add flavor to the soup but truth to be said when the meat is diluted in water, the taste is mild! Hence the main job is done by the stock.
4. Understand the difference between stock and broth- if you are still confused about the meaning of the two and wondering whether they are the same thing then let us tell you that stock is prepared through simmering bone while the broth is made by swimming meat! This is the major line of difference between the two. The bones are boiled in stock such that the cartilage breaks up to release gelatin that gives a jelly-like texture to the fluid.
Simmering meat on the other hand is not a great idea! You will be definitely extracting flavor from the meat but the flesh as a whole will turn to become chewy and tasteless! As a result, you might even have to discard the meat. Hence now you may clearly distinguish between the two! While you are making soup, you need the stock to give consistency to the recipe! There are readymade chicken stocks available in the supermarket but those are not fair for providing maximum flavor. The one you make at home is the best!
5. Always add chicken feet- although they look extremely weird which we will admit, chicken feet are an essential component of the soup which needs to simmer in the pan so that the cartilage breaks to release gelatin. So do not bother to add any other parts or carcasses of chicken instead of just the feet!
6. Kosher salt is an essential ingredient- it is recommended that for every three cups of water, you should add one teaspoon of Kosher salt for seasoning. Seasoning your soup primarily makes sure that the flavors blend well otherwise in the end they are not going to mix well to bring out the best of flavors.
7. If you are adding noodles then add them at the end of cooking- if you do not want the noodles to overcook then the right time to add them is towards the end of cooking the soup! You can check the time on the packet so that you do not exceed the duration! Or, there is another way! Simply boil the noodles separately and add them to the soup at the end and serve hot.
8. Add cooked chicken meat at the end boneless breast shreds are ideal when you are making soup! You can season them and brown them in a skillet followed by cooking in the oven at 375°F! Store it away in the refrigerator! Right before you are making the soup, dice them up once again and add to the soup before you are about to remove it from the gas stove. Chicken is not being cooked in the soup but simply being added to enhance its taste! So it should not take you more than a couple of minutes to simmer them altogether.
Looking for an idea to make soup this winter season? Give it a try to the traditional Avgolemono Greek soup! What a fascinating recipe with the goodness of lemon and meat! Savory and warm, the soup will be finished in a jiffy!
Making soup is so easy now with the wonders of the Greek lemon chicken broth recipe which is right here! Winters were never so cozy before! Try out the soup with a light and breezy flavor and filling in every spoonful!
Here is another recipe for the classic soup idea that we have for you here! Delicious and flavorful, the zesty lemon essence is felt in every scooping! Thank us later for this magnificent idea to warm your souls during the winter months.
Here is a traditional flavor that you should give a try! Gorgeous and enriching, you can even make it during the summers if you wish to indulge in something light and filling! The zesty lemon essence is its specialty.
Well, here is a combination of lemon and soup in a single meal! You have to try out this recipe which is not only yummy but so easy to make! Why think of a main course when you have got Greek lemon rice and chicken soup on the table?
This soup recipe will compel you to walk into your kitchen because of what lies on the other side of the cooking round! You can hardly wait for the broth to boil!
Topped with bread crumbs, the authentic avgolemono lemon chicken soup is an exotic recipe. Cooked with eggs, white rice, and dill, the lemon chicken broth is simply outstanding in every way! Try it for sure!
We have modified the lemon chicken soup to make it even more attractive to everyone! The chunky pieces of potatoes added to the soup increases its consistency and give the broth a distinguished taste. How comforting and healthy at the same time!
The thick consistency of the Greek lemon soup is what is going to render you with a sense of contentment! Hearty and filling, the soup with lemon and rice is right here to your delight.
There are not many words to describe the brilliance of the avgolemono soup that is so delicious and rich in every spoonful! Look how the soup bowl goes empty in seconds and everyone craves more! Make sure you prepare a huge pot of it.
We have added more veggies like carrots and greens to the classic Avgolemono soup so it tastes divine! The nutrient-filled broth is the perfect way to conduct your meal on a chilly winter night.
You can hardly resist stealing a sip of the soup as you prepare it in the kitchen! The fragrance shall tantalize the entire house with a pleasant essence and you might even find your kids loitering about the kitchen waiting impatiently to serve them the tasty soupy treat.
Culinary art is a place for innovation and creativity! We have given a modern twist to the age-old Greek lemon soup! The presence of orzo, celery, and carrots makes it such an exciting idea indeed.
The creamy Greek lemon chicken soup is the perfect idea when you are looking for something filling on the first attempt! Why head to a main course on a busy weeknight when you can enjoy this recipe with a couple of toasted bread slices on the sides?
The recipe of Classic Avgolemono Greek lemon chicken soup gets healthier and creamier every day! Try out this dish with zesty lemon and shredded meat with rice this season.
Greek lemon chicken soup is the perfect recipe for you to indulge in! Low on carbs and rich in protein, the Greek lemon chicken soup is ideal for you to relish with a couple of toast bread on the sides.
Nothing gets better than ending your day on a good and warm note as you share some Greek lemon soup with your family! And guess what, they are so easy for you to make in a jiffy!
Soups are always healthy, aren't they? Well, this one's just extra! Try out the all-new recipe of the Healthy Greek lemon soup with shredded meat that we have brought you. Savory and flavorful, you must give it a try!
Why not try making the Avgolemono soup as the weather turns chilly all of a sudden? All you need are a couple of veggies, lemon, shredded meat, dill, and rice to make this dish! So get your soup bowls and spoons ready as there is chicken lemon soup for dinner.
The Greek-style lemon chicken soup is a fascinating option that you should not miss out on! Rich and creamy, if you are trying this soup for the first time then chances are high that you are going to fall in love with this.
End your day on a good note with the Greek lemon soup after a tiring day at work! Flavorful and rich, the soup is flooded with the presence of veggies and chicken!
If you are on a busy schedule and do not wish to spend much time for brunch in the kitchen then prepare a bowl of chicken lemon orzo soup which is both filling and healthy. Try it out for sure!
If you are a vegan and were worried that we have deprived you of the Greek lemon Avgolemono soup then here is a recipe that is 100% vegetarian. However, the taste and flavors have not been compromised even the least.
If you are on a diet and wondering if Greek soup is safe for you, let us tell you, that yes it is! A low-carb and gluten-free diet that is replenished with the goodness of veggies and meat in every spoonful.
If you thought that making soup is time-consuming then let us bust the myth right away! Here is a wonderful recipe for Instant pot Greek soup which you can cook in a couple of minutes without having to even monitor the process! Serve fresh!
Here comes the easiest recipe of all! We have the wonderful Greek chicken lemon soup that is delicious and the first thing that props on your mind when the winters are getting too cold!
Do not miss out on the lemon artichoke chicken soup which is so delectable and creamy in every serving! Do not be surprised if the bowl is rendered empty in a couple of minutes. So what are you waiting for? Make it today!
We have come up with the Greek egg-lemon soup that is the best that we could think of! Try out this recipe that is flavored with lemon and egg and then topped with shredded meat at the end.
We have brought you the classic Mediterranean-style lemon chicken soup which is the specialty of the region! Now with this recipe, you can make it at home. Rich and flavorful, this is a source of delight and warmth in every bite.
Lemon Chicken quinoa soup with creamy feta is delectable and you should give it a try! Sprinkled with herbs and packed with veggies, the creamy feta does wonders. So what are you waiting for? Experience its flavors today!
31. Greek lemon chicken with rice soup
Greek lemon chicken with rice soup is the perfect idea when you wish to try out something authentic and lovely! Go through this recipe quickly and prepare yourself the best lemon rice and chicken soup.
Bottom Line- Soups are so easy for you to make when you know the right way to prepare them! Creamy and soupy, that is exactly what you need for winter right? So what are you waiting for? Without any more delay get started to make these warm delights for the whole family.