Pancakes are not just random sweet dishes on the table but an emotion for every family! Whether you are making them on a Sunday afternoon as a tradition for the little ones or preparing pancakes during a gathering, they convey a sense of affection and warmth! There are tips that you should keep in mind as you bake these lovely and sweet treats, especially on the pleasant evenings of fall! Read on to find out more about them! There are also recipes for healthy pumpkin pancakes! So what are you waiting for?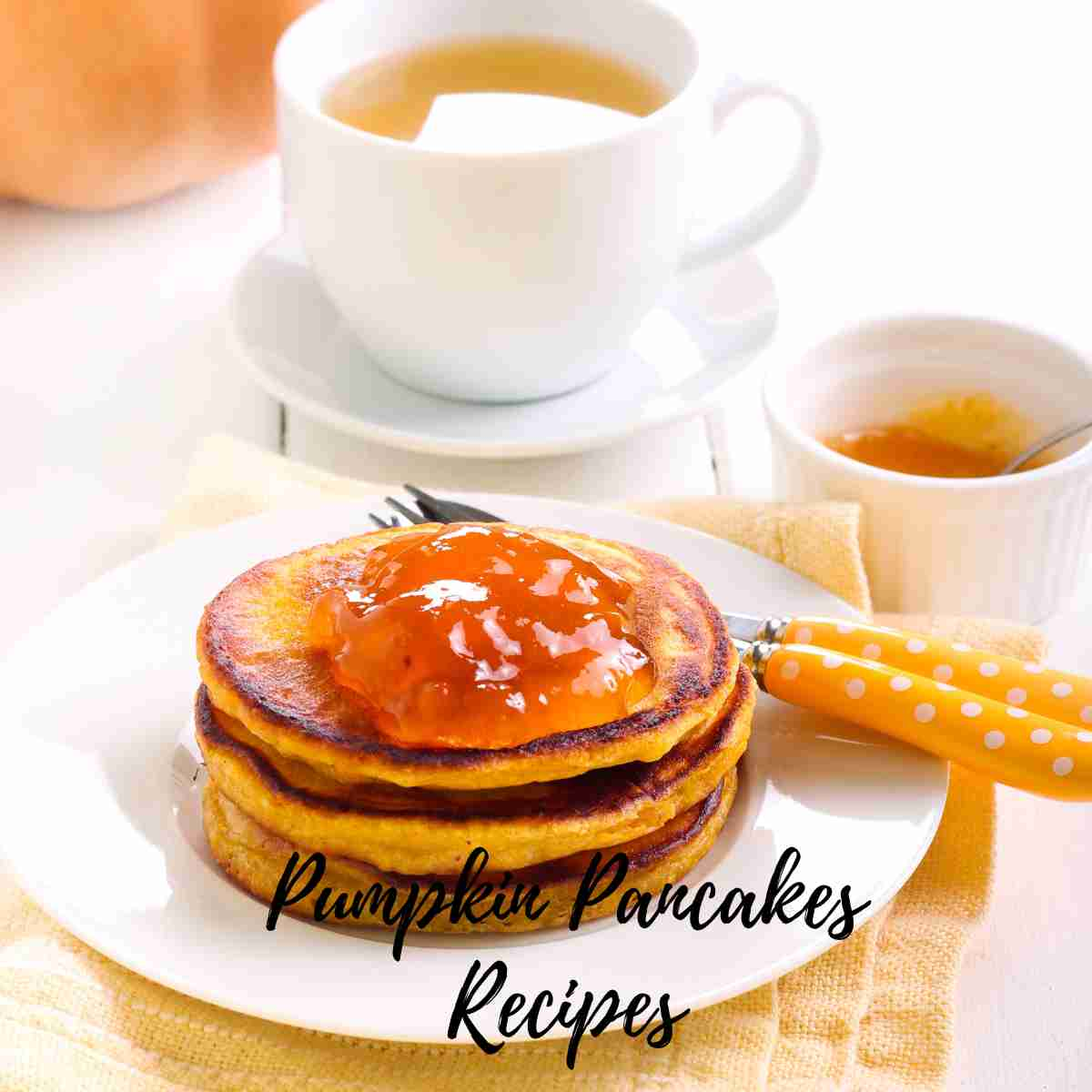 Tips to making perfect pancakes this season
1. Always check the quality and freshness of the baking powder that you are using in the pancakes- it is the baking powder that makes the pancakes light and fluffy! Otherwise, all you will end with is a batch of flat pancakes. So if you have baking powder in the pantry then you need to check whether the expiry date is passed or not. You also have to make sure that the baking powder you are adding to the pancake mix must be of good quality!
2. Whisk the dry ingredients so there are no lumps- we could ask you to sieve the dry ingredients but if you are making pancakes for breakfast on a busy morning, the last thing that you would probably wish to do is run the dry ingredients through a sieve! It is better to whisk them a couple of times so these lumps are broken down. No one wants to eat a pancake that has lumps in the center! That is an awful experience anybody seldom wishes to encounter! Hence the best solution that you have got is whisking!
3. Do not over-mix the ingredients in the pancake mix- although it might seem like a habit to mix the ingredients and blend them well! But you need to remember that over-mixing the ingredients can make them too runny and the pancakes will not turn out to be fluffy enough. Mix until all the dry ingredients have evenly distributed themselves in the fluid and that is where you should stop.
4. Allow the batter to rest- once you have mixed all the ingredients together allow the entire mixture to rest for at least fifteen minutes! This will give some time for the ingredients to interact with one another and as you make the pancakes, they will be super delicious and tender.
5. Use a big skillet for frying - While you place the pan on the heat, make sure that the pan or the skillet is big enough! It should be ideally twelve inches so that the heat is uniformly spread on all sides of a standard-sized pancake and you can toss it and turn it well. The larger pans are also capable of retaining the heat for a longer duration no matter whether the flame is kept low or medium.
6. Wipe between the batches- you should make a pancake and then wipe the pan to get started with the next! There is a very valid reason why we say so! Many would cook the pancakes in oil but ideally, it should be done in butter. But the only problem that pertains is that butter burns the pan every time! So that the next pancake does not acquire a smokey flavor, it is recommended that you wipe the pan first.
7. you must learn to pay attention- no matter what you are working on, patience and attention are highly important! In the case of pancakes too, you have to stay committed for twenty minutes! Do not shift your attention from the pan! Observe how each one is being made! Accordingly, you can introduce changes, add or reduce the butter, increase or decrease the heat, allow the pan to cool down, and so on.
Lip-smacking and healthy pumpkin pancake recipes to make during the holidays
All you will need are twenty minutes to make the fluffy pumpkin pancakes!
Drizzled with maple syrup, these are an extraordinary sweet treat to begin your day with. Shall we try it out?
You simply can't go through the season of fall without trying out pumpkin pancakes!
We challenge you to try out this recipe which is enriched with nutrients and tastes so good.
Are you ready to experience such a delightful treat?
Flavored with warm spices, pumpkin pancakes are the best way you can begin your day!
Topped with ice cream and syrup, you can even enjoy it for desserts in the afternoon.
No matter which time of the day it is, pancakes are always a constant pal!
With the arrival of the fall, there is one thing we couldn't be more than happy about!
The season for delectable and fluffy pancakes with pumpkin is also back!
Let's quickly put on the chef's hat and get started with the preparations already!
We see that you are in the mood for pancakes! Well, then you have to follow this recipe and make yourself the best treat ever!
Holidays are not over without a source of self-indulgence to keep yourself company.
It is alright if you are on your diet because we have still got you covered! Here come the delicious and gooey pumpkin pancakes enriched with honey!
Under no circumstances should you miss out on the chance to make them!
With Halloween and Easter celebrations all hanging above your head, there is much preparation that needs to be made!
We can absolutely help you to come out of the panic mode with a delicious pumpkin pancake to make you forget about the world.
Shall we then?
What are even pancakes if you do not have some syrup to adorn them with magnificence and flavor?
The smooth cinnamon essence and the crunchy pecan are simply lovely and you must give it a try this season.
If you thought pancakes are only for enjoyment then pumpkin protein pancakes will change your idea absolutely!
These are rich in nutrients so that you can indulge guilt-free!
The pancakes are ready in twenty minutes so you know what to make for breakfast tomorrow morning!
All you need are four ingredients for the creation of the pumpkin pie pancakes!
Combining the idea of pie and pancakes together, this recipe will simply blow your mind away!
Do give it a try and let us know how it was!
We are here to ensure that your pancakes are not only delicious but healthy too!
The blended oatmeal pumpkin pancakes are lovely and you should give them a try!
This is an extraordinary idea that you should indulge in!
The low-carb recipe for the pumpkin pancakes is what you need for the season!
Healthy and loaded with flavors, these are simply out of the world.
Fluffy and light, these are perfect for breakfast on a Sunday morning. Shall we try it then?
Simple and classic, the pumpkin pancakes are made with just three ingredients!
Topped with caramel and pecan, the pancakes are wonderful and so easy to make in just a couple of minutes.
So what are you waiting for?
Pumpkin pancakes are brilliant to celebrate the occasion of Easter or Thanksgiving!
Indulge in the seasonal pumpkin essence in the pancakes topped with chocolate chips and sugar dust.
If you are feeling starved in the evening, then make these pancakes right away!
We must say that these pumpkin pancakes are simply addictive! If you are a fan of pumpkins then there is no way you should stop yourself from indulging in the magnificence of this gooey treat.
Drizzled with syrup, it is simply outstanding!
The healthy blender pumpkin pancakes are what you need to keep yourself content and joyous during the holidays!
Get rid of vacation blues by engaging in creating these amazing pancakes.
So what are you waiting for? Get it done quickly.
Bringing to you the source of motivation that you need to kick-start your day, these pancakes are absolutely healthy and lip-smacking!
Drizzled with honey, butter, and cinnamon, you'd lie if you say you didn't find it impressive.
Perhaps the best way to enjoy pumpkin pancakes is with live bananas and honey on top!
Perfect to make you feel lightened and joyous in the morning, you can pack some for your kids to school.
The easy Bisquick pancakes are a wonderful choice if you are a beginner in this field!
There is absolutely nothing that can go wrong with Bisquick pancakes and the best part is the process is really fast so you can get it done for breakfast!
The warm and cozy flavors of the pumpkin pancakes are the best if you are planning to try out something traditional during the holidays!
Enough to remind you of your days from childhood, such pancakes are always the best to refill you with energy and enthusiasm!
Prepared with buttermilk, the pumpkin pancakes are simply so divine in taste!
Treat your taste buds to something so awesome this season with the recipe that is right here for you!
It is lovely how in just twenty minutes you can create a bundle of joy to present to your loved ones!
Especially to begin their day on a cheerful note, we are sure you will find this idea truly fascinating.
Pumpkin pancakes with cottage cheese and cinnamon are so amazing that you will be rendered with a sense of contentment and warmth in every bite.
The fine cinnamon essence in the pancake is the specialty and we are sure you will be tempted to eat more.
Whether you are looking for an easy sweet dish to try for the first time as a cook or if you are making a homely recipe for breakfast, pancakes will never fail you!
It is your constant pal no matter which time of the year it is!
With the pumpkin pancakes, we couldn't think of a better season than Easter.
No issues if you woke up late in the morning and now you have to rush to work!
The quick and easy pumpkin pancake recipe is simply the best to make sure you leave the house full.
The combination of pumpkin and chocolate chips is simply brilliant and you should give it a try!
Topped with syrup, the pumpkin pancakes are tender and melt in your mouth at the very first bite.
Pumpkin pancakes are simply luxurious and if you are a fan of sweets then make sure this summer you enjoy the cool and refreshing pancakes for breakfast.
Kickstart your day on a great note.
The pumpkin cheesecakes are the very best!
Topped with syrup and garnished with cinnamon, no one can say that they could resist the sight of the dish at an Easter gathering.
The best pumpkin spice pancakes recipes are here to simply sway you off your feet.
Drizzled with maple sauce, you will not be able to satiate the kids with just one.
No matter how much we describe the pumpkin pancakes words will fall short to elaborate on their brilliant taste.
You can follow this recipe and learn to make the best fluffy and light pumpkin pancakes for breakfast. Shall we then?
If you are craving pumpkin pancakes then you will surely have them on the table with little effort!
The copycat pancakes with pumpkin are extremely yummy and satiate your taste buds.
So do not waste a second and get started already!
Frequently asked questions associated with making pancakes
1. What is the trick to making fluffy pancakes?
You can create a fluffy pancake with the aid of baking powder. Check whether the baking powder is fresh or not and then add it to the mixture.
2. What is the demerit of over-mixing the pancakes?
Pancakes might turn out to be hard, spongy, and flat if you overmix the pancakes.
3. How to prevent the pancakes from becoming dry?
Pancakes can be prevented from becoming dry with the aid of melted butter.
4. Why are the pancakes flat instead of fluffy?
Overwetting the mixture can turn the pancakes flat instead of becoming fluffy!
5. Can you skip adding baking powder to the pancakes?
Without baking powder, the pancakes will be flat completely! However, if you wish the pancakes should rise then use egg white and whip it well.
Bottom Line- With so many pumpkin pancake recipes at your fingertips, let's not keep our taste buds waiting anymore. The recipes are pretty simple even for beginners and if you are sitting vacant in the holidays then why not engage yourself in little creativity inside the kitchen? Let's get started, shall we?