If you are wondering whether there is a dessert that pleases every taste bud then the answer to your question is cheesecakes! Whether you are making pumpkin cheesecake for Halloween or the blueberry version, the options are endless but one thing remains constant! You can't love cheesecakes because that is absolutely impossible. So if you are making cheesecake during the holidays then we must say you have made the best decision ever! Here we will teach you the ways to make Halloween cheesecake that will turn out to be flawless!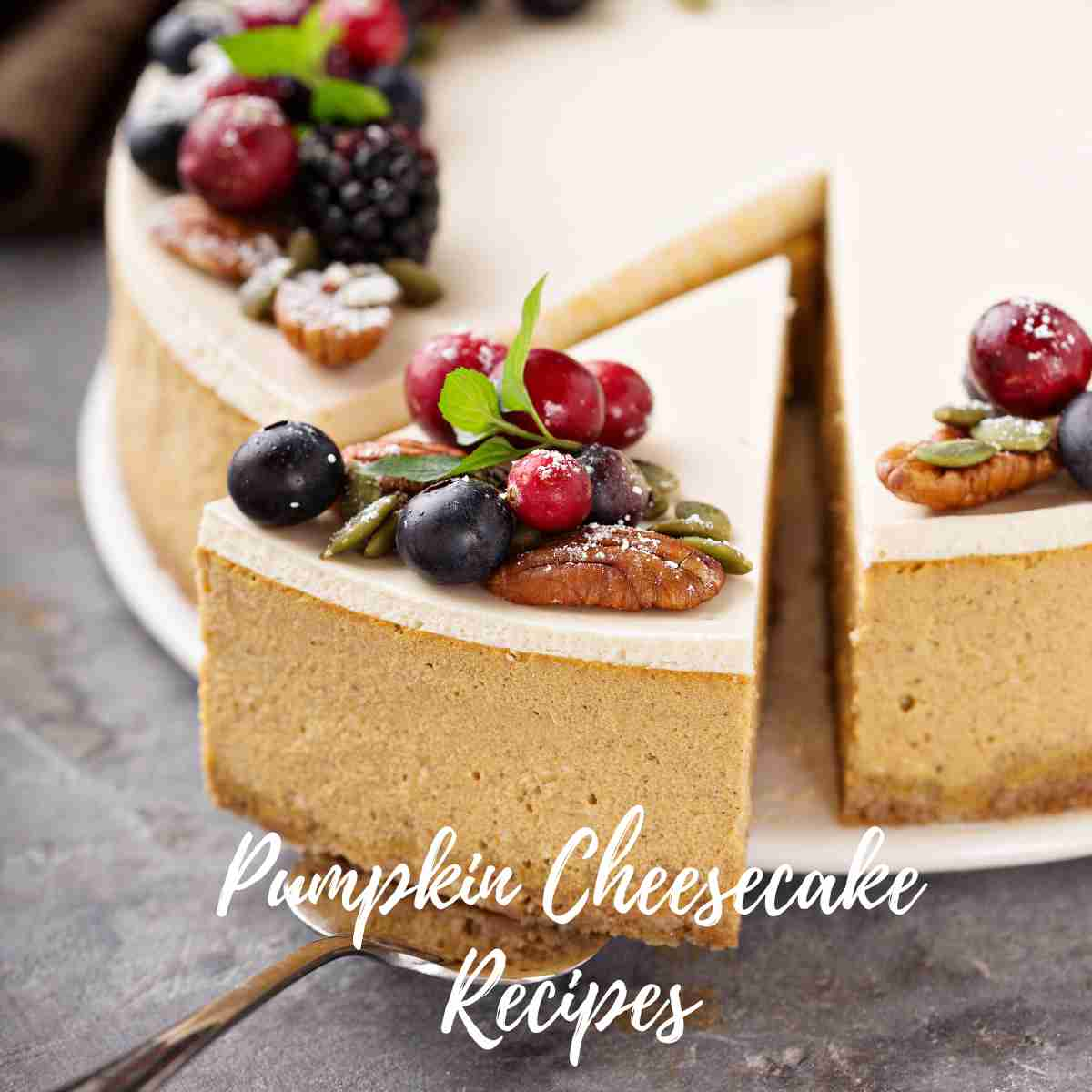 Common mistakes that you should not make as you are working on cheesecakes
1. First get the crust right - cheesecake is all about the crust first, so you must be careful that it turns out well. You have to ensure that you crush the graham cracker enough! To ensure that the texture turns out to be smooth you have to make use of a mixer grinder. If there are bigger chunks of graham crackers then the crust will simply not be even and crumble down. You may also end up not pre-baking the crust properly. Allow the crust to pre-bake for eight to ten minutes before you add butter to it. This should be done at 375°F. Before adding the batter you should make sure that the crust is semi-solid!
2. You shouldn't go low-fat- it might seem a healthy option to cut down fat and use low-fat cream for the preparation of the cheesecake, but the best way to work with it is to use a fat-filled sour cream. If you need a creamy texture for your cheesecake this is the only way to work with it! If it ever turned out that the cheesecake was runny when you made it, that is probably because you might have used a low-fat cheesecake. On the other hand, full-fat sour cream adds extra moisture and a tangy taste to the cheesecake! Although you can replace it with Greek yogurt or heavy cream.
3. Never use a cold ingredient- whether you are making a normal cake, cupcakes, or any cheesecake, cold ingredients are something with which you should never work! Cold ingredients take a longer time to be blended smoothly and as a result, air pockets may also get created which is not good for the batter. Also, make sure that all the ingredients have been brought to room temperature before you begin to work on them! Add them in order according to the recipe. Pouring them all in is not an effective way of mixing.
4. Is a water bath necessary?
The question is, can you make cheesecake without a water bath? The answer is yes, but you wouldn't like to take the risk, will you? This might end up resulting in a burnt base or uneven cooking! Cracking or burning is prevented with the aid of a water bath when you are preparing a cheesecake. Also, make sure that the pan is wrapped with aluminum foil so that there is a line of barrier between the water bath and the pan.
5. Never overbake a cheesecake-
There is another vital factor that you must keep in mind! Over-baking a cheesecake ( for that matter any cake) can destroy the dish completely. There will be cracks and crumbly texture which we are sure you would not like in your cheesecakes. Giving it a little jiggle will prevent any sort of overbaking. This can be done with the aid of a wooden spoon being tapped on the sides of the pan from the outside. You should never remove the cheesecake from the pan until it has been cooled in the refrigerator overnight!
6. Never rush the cooling process- there is another thing that you must make sure of! Once baking is done, you should not rush through the process of cooling! Open the door of the oven, turn off the heat, and allow the cheesecake to cool for about an hour inside the appliance! You can then bring it out and cool it on a rack! Once the cake has come to room temperature, you should cover it and place it inside the refrigerator.
7. Never leave it out for too long- the cooled cheesecake must not be allowed to sit at room temperature for more than about two hours. You can keep it fresh in the refrigerator for about five days when kept covered. If you are preserving it in the freezer then allow it to sit naked on a plate in the freezer for one hour and then wrap it in a double plastic sheet! This way it can be stored for about four weeks. When you wish to eat it, simply bring it out and thaw it in the refrigerator overnight with the plastic wrap on.
Amazing pumpkin cheesecake recipes to try out this season
You will be utterly delighted as you take a bite of the wondrous pumpkin cheesecake!
Delicious and gooey, here is a copycat recipe that will help you to make an awesome cheesecake at home.
If you are in love with cheesecake then with the advent of the fall season you should engage in making the gorgeous pumpkin cheesecake!
The recipe is right here so nothing can go wrong.
Topped with gooey cheese cream, your dessert is ready!
The pumpkin spiced cheesecake with gingersnap crust is perhaps the best that you can think of!
Halloween is right here knocking on the door, celebrating the season with classic pumpkin cheesecake on the table is the best way to welcome fall!
If you are making cheesecake for the first time then there is no better option than indulging in pumpkin cheesecake which is the best way to celebrate Halloween!
The recipe is easy and manageable for beginners.
Packed with the flavor of ginger, cinnamon, and nutmeg, the pumpkin essence cheesecake reminds you of the special touch of your mom's baking skills and warmth.
This recipe is perfect when you are celebrating this Halloween away from her.
If making a massive cheesecake for your guests turns out to be a heavy commitment amidst all the other chores then why not invest your time in small cheesecake bars, which are easy to make while carrying the same essence of flavors?
Yes, you read it right! There is no need for you to bake this cheesecake and guess what, they are still so creamy and delicious!
Here is a recipe that will make you change your mind about the hassles and effort it takes to make the cheesecake!
We have this exotic pumpkin cheesecake which is flooded with the richness of cream and crumbly crust!
This is super busy and you should give it a try!
What a brilliant idea that you must not miss out on!
The pumpkin pie cheesecake with a crumbly top is gorgeous and you should give it a try!
Flooded with gooey cheese cream, this is a vegan option that is flooded with cinnamon essence.
The warm spiced pumpkin cake is ideal for the fall season.
The rich and decadent mini pumpkin cheesecakes are exotic and enriched with the goodness of cream cheese!
Flooded with the heavenly essence of warm spices, the recipe is super easy for you to make during the holidays! Shall we then?
Here is another mini pumpkin cheesecake that you should indulge in!
Topped with cream cheese, you will surely fall in love with the dish!
Whether it is Thanksgiving or Halloween, then the cheesecakes are ideal to elevate your mood right away!
We have the gorgeous pumpkin swirl cheesecake which tastes simply out of the world.
This a brilliant homemade recipe with butter and cinnamon essence melting in your mouth with every bite!
The cream cheese complements the Graham Cracker crust well!
The recipe combines enchiladas with pumpkin cheesecake and the result shall be in front of your eyes once you give it a try!
The smooth whipped cream and syrup make you crave it the moment you lay your eyes upon the cheesecake!
Here comes the pumpkin cheesecake with a gingersnap crust which you must make during the holidays!
Gooey and gorgeous, everyone will fall in love with the dish and wait for it eagerly at the end of every meal.
Shall we then?
Guess what? You do not even have to bake this cheesecake recipe!
That's how amazing and easy-peasy it is!
So if you are looking for an idea that is ideal for beginners, then try none other than the no-bake pumpkin cheesecake and enjoy it to your fullest.
Are you ready to try out a modified version of the cheesecake? Then here is what you should make!
Topped with crumbs, the recipe is too good to miss out on! Make it and dig in!
There is certainly something special about the exotic pumpkin cheesecake which doesn't end with pumpkin and warm spices only!
We have the garnishing of pecan and caramel rendering it with a smooth touch and crumbly essence at the same time.
A complete drool-worthy idea indeed!
Elegant and smooth, the pumpkin caramel cheesecake is assured to melt in one's mouth the moment you give it a bite!
Enriching and creamy, if you are celebrating the fall season, then there is no way you can miss out on pumpkin caramel cheesecake.
Why take the hassle of baking in the oven when you have this instant pot pumpkin cheesecake recipe at your disposal?
Easy to get ready a jiffy, be prepared to enjoy something so creamy and delicious during the dessert session.
The wonderful swirl pumpkin cheesecake bars are the ideal option when you are looking for something nice and cozy!
You can even pack them as presents for your friends and loved ones to convey your affection during the holidays.
If you wish to ease the process of baking a cheesecake then this recipe is the ideal option for you!
The gorgeous pumpkin cheesecake is flooded with cheese cream and the best part about this recipe is that you do not even need a water bath.
The gorgeous pecan pie cheesecake recipe is flooded with all the gooey and rich essence that you can think of!
The crumbly crisp topping is the best and you should give it a try!
The candied pecan cheesecake is wonderful and flooded with enriching gooey crust!
Lovely to make during the fall season, you will surely fall in love with the taste of the cheesecake on your first bite.
Shall we make it then?
The gorgeous presence of the pumpkin cheesecake bars is delectable and you should indulge in it!
Fall spices combined with the crumbly crust make this dish so amazing indeed.
If making a whole cheesecake is full of commitment and effort then here is what will allow you to enjoy it with minimal effort.
Here is the best version of pumpkin cheesecake that you must indulge in!
Topped with sugary gingersnap syrup, the recipe is perfect for Halloween celebrations and family brunch!
You can never run out of options when it comes to trying out the pumpkin cheesecake recipes for the season!
Topped with pecan and gooey syrup, the recipe is wonderful and the best idea to satiate one's craving during the fall season.
The silky and soft pumpkin cheesecake is the best idea if you are looking for something delectable and sweet to enjoy after the family meals!
Satisfying and hearty, the gingersnap cookie crust with caramel sugar tastes beyond words description.
Here is an exciting choice of recipe for making cheesecake if you have the entire family coming over for brunch!
Whipped cream is used as a garnishing that melts in your mouth and leaves an aftertaste so divine.
Topped with pecan and caramel sauce, the pumpkin cheesecake gingersnap crust is simply awesome!
If you are making cheesecake for special guests at home, then we can guarantee you that they will surely leave satisfied and content with every bite.
All you need are thirty minutes to prepare the pumpkin cheesecake bites which are something that will truly leave you swayed in every bite!
These are small appetizers that you can make at parties or Halloween brunch gatherings.
Shall we try it then?
The pumpkin cheesecake with caramel syrup is the best that you can think of!
Topped with white chocolate, the wonderful Graham cracker crust leaves you craving more and more.
The addition of white chocolate is also pretty commendable.
Bottom Line-
Fall is the perfect season to enjoy pumpkin-flavored treats, and the delicious recipes in this article make it easy and delicious to enjoy these at home. From light and creamy pumpkin cheesecake bars, to thick and luscious pumpkin layer cheesecake, these recipes are sure to satisfy both your sweet tooth and your seasonal cravings. Each recipe is simple to make, uses fresh ingredients, and can be personalized and altered to make it unique and enjoyable for any occasion. With these recipes, you can make pumpkin cheesecake a part of your annual fall traditions, making each season a little sweeter. Now let's get baking!
Let pumpkin cheesecake make your fall even sweeter! With these easy-to-make recipes, you can easily create a sweet and seasonal dessert that will make every holiday gathering more special. So don't wait a minute longer – it's time to get baking and make some memories with your pumpkin cheesecake.
So what are you waiting for? Invest in some pumpkin puree, grab your favorite cheesecake crust, and try your hand at one of these recipes. Together with the changing of the leaves and the crisp autumn air, these pumpkin cheesecakes will make your fall even sweeter.