Now if you are a true cookie fan then it will be simply impossible for you to remain content with just a couple of options and how can we let you remain deprived this way? So today we are going to discuss traditional Scottish cookies. A cookie lover will know that the traditional cookies of Scotland are shortbread! And so we are going to unravel before you the history of this marvelous shortbread. Your seat belts fastened because this ride will take you to the past and make you turn the pages of history.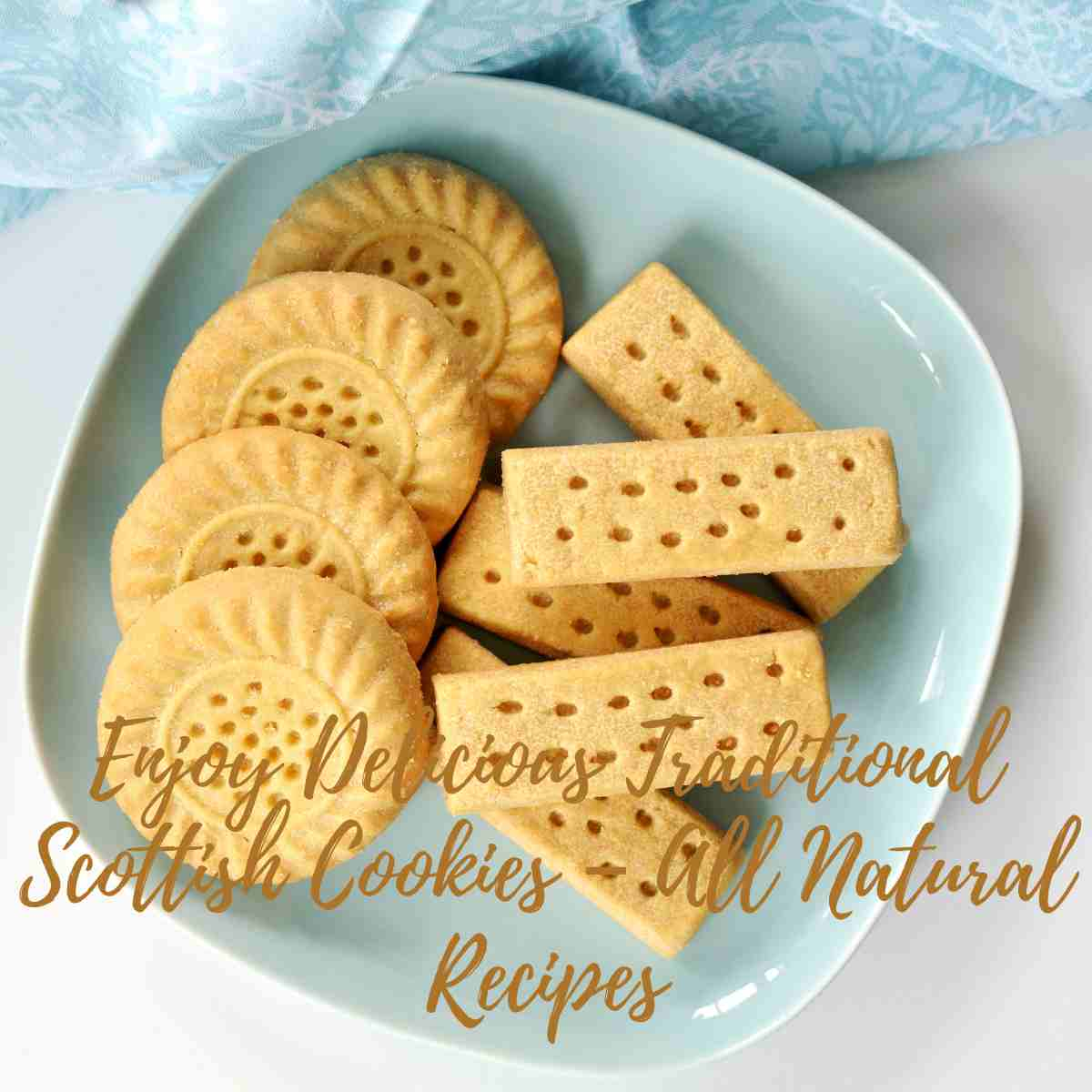 Insights about the Scottish bakery
This shall be noted that the Scottish bakery has been distinguished from the rest of the world. It has differed greatly from the south of the Borders. This is to be noted that the Romans influenced the English bakery majorly but it did not venture as far as Scotland and hence Scotland developed for itself its own culture and culinary traditions. Historians cite that Scottish cuisine developed slowly and took rather a long time to attain its present status. But like we say, slow but steady wins the race.
It received recognition through the influence of the French in the court of Mary Queen of Scot and then received much awareness through the English lords who owned Scottish Estates. Queen Victoria and Prince Albert acquired Balmoral in the 19th century where traditional English as well as Scottish food was also served. This is to be noted that Scotland cooks have always been known for soups and their baking skills. Some baking items include scones, pancakes, fruit cakes, oatcakes, and shortbread.
The journey of the shortbread began as biscuit bread in the medieval age. The leftover dough from bread baking was used as it was dried out at low oven temperature. This led them to dry out and turn into a rusk. Hence the term biscuit is used for anything that is twice baked. Slowly with time the yeast in the recipe was replaced by butter and then gradually the biscuit bread developed into shortbread. Mary, Queen of Scot was fond of Petticoat Tails, a thin, crisp, buttery shortbread and hence she was the major contributor and influencer of the same. This was originally flavored with caraway seeds. Petticoat tail was the first name of the shortbread which was replaced by shortbread later.
However, this is to be noted that Scottish cookies are as old as the 12th century. Shortbread is formed mainly of one of the three types and patterns, these include, one large circle divided into segments ("Petticoat Tails"); individual round biscuits ("Shortbread Rounds"); or a thick rectangular slab cut into "fingers."
Definition of a shortbread
Now after much discussion, let us quickly learn what shortbread implies! It is a traditional Scottish biscuit usually made from white sugar. This also consists of butter and plain white flour. There is no leavening agent used in the dough for making shortbread. The tradition of consuming shortbread is associated with Christmas and fun treats during the holidays. There are several Scottish brands that sell these cookies around the world.
Shortbread is so-called for its crumbly texture. The high fat content like butter is the reason behind its crispiness. Long protein or gluten strands are prevented from forming with the presence of high content of fat. In Britain, the term shortbread and shortcake is synonymous as these refer to the traditional crispy bakes but in America, the term applies differently. The shortcakes in America have a leavening agent like baking powder added to the ingredients bowl.
How do you make shortbread cookies?
If you are trying to make shortbread cookies for the first time then you must be confused whether it is an easy job or not! Well, we will save you the suspense! This is a pretty easy thing to do! You can either make it with your hands or a stand mixer whichever you find suitable or both. The steps are more or less like any other recipe of cookies beginning with creaming the butter and then going ahead to baking the cookie mix at the end.
What are some of the variations that you can introduce to your shortbread cookies- if you want your shortbread cookies to turn out different from the ordinary then you must go ahead with these small changes that you can introduce to your recipe-
Add a couple of drops of almond extract and some nutty flour.
Add chocolate chips and chopped nuts for added taste.
Some jellies and icing are good ideas as well.
You shall also need some white chocolate or dark chocolate to give the finishing touch to your recipe of shortbread this season.
So what is the way to store shortbread cookies-
If you are planning to make these cookies in batches then you will have a massive stock of them in the pantry! What to do with the extra and where to store them off? Well, there is definitely a way to properly store the shortbread so that they do not rot or become soggy! Airtight containers like cookie jars or zip-top bags are the best way to store them and ensure that they remain fresh. And if you wish to store them for a longer period of time then remove them from the kitchen cupboard and place them inside the refrigerator.
At room temperature, these sorts of cookies can remain fresh for up to seven days while if you choose to refrigerate them then the cookies will remain fresh for even about ten days. So now you can extend the shelf life of your shortbread cookies.
Is it possible to freeze shortbread cookies?
If you wish to store them for the winter as you have too many in the oven, it is absolutely fine to freeze the shortbread cookies. Again you need to place it in a zip-lock bag or in an airtight container. But make sure that there is a layer of parchment paper between every layer of the cookies. Otherwise, as you freeze them, all can get attached to one another and will be difficult to remove.
This way it is possible for you to keep your shortbread cookies fresh for about three months even! Yes, you have heard that right. Then as you see a festive season coming up, bring them out of the freezer and thaw them in the refrigerator overnight. And your Shortbread cookies are ready to adorn the table.
Let's now find out about some of the delicious Scottish cookie recipes listed below!
Delicious Scottish Cookies: Traditional Recipes for Authentic Bakes
If you serve biscuits with milk to the little ones every night before they go to bed then these Traditional Scottish shortbread cookies must make it to the oven. The kids will be delighted to enjoy this one.
It is the sight of the cookies that will bring water to your mouth! The rich icing with a jelly topping is absolutely the best Scotland could come up with.
Healthy, crunchy, and delicious, you will find all these three features embedded in the Oat and walnut cookies! Definitely a must-have this season! Bake them quickly and enjoy them with a warm cup of tea. So what are you waiting for?
Here is another extraordinary recipe that will leave you completely swayed off your feet! No, we are not exaggerating, even a bit! Make it at home and then you tell us if calling it simply extraordinary was an understatement or not!
Ah! Old is always gold! We have often heard that saying but now that is proven right by this recipe for the Traditional Scottish shortbread cookies! Delectable and crunchy, you are definitely going to fall in love with this idea!
We are talking about the lovely Scottish cookies which made their mark on the hearts of cookie lovers. Delicious and crumbly, the patterns on top are simply so admirable. So are you ready to give it a try then?
All you need are three basic ingredients to make the wonderful Scottish shortbread cookies! It is so easy that even beginners can try their hands at this one. So let's not waste a moment more and get started with it already.
There must be a reason why Queen Elizabeth was so fond of these shortbread cookies! You are about to find out why with this recipe that we have brought exclusively for you. So what are you waiting for?
Here is a unique variety of shortbread cookies that you can indulge in this week! The lovely Cornish clotted cream shortbread is simply lovely and you should try it out for sure. Take a bite and see how quickly it melts in your mouth.
We have come up with the recipe for the delicious and creamy peanut butter cookies which taste simply divine! As if the classic shortbread was any less, now we have the luxurious peanut butter version coming up as well.
All you need are thirty minutes to come up with the recipe for Scottish shortbread! Delicious and crumbly, you should definitely give it a try! Delectable and rich, what an incredible idea to enjoy and relax during the holiday season.
The star-shaped shortbread cookies are indeed the showstopper of the season! When we came across this recipe, we knew that it had to make it to the list! Indulge in its blissful taste and crumbly texture which leaves one simply content in every bite.
Here is another extraordinary idea that we are sure you would hate to miss out on! Delectable and rich, there is no way you should resist the treat! Make it quickly and enjoy it to your heart's content.
If you are trying out this dish for the first time then you can give a try to this recipe which has easy-peasy instructions quite useful for a beginner. There is nothing that can go wrong as long as you have such a recipe at your fingertip.
Here is another traditional version of the Copycat Walker shortbread cookies that you must try out! Delectable and crumbly, there is no way you will be able to resist yourself after the first bite.
Do you know what is the best part about making Scottish shortbread? Well, they can be served at any time and literally with anything that you can possibly think of! Whether breakfast or tea time in the evening, these cookies are the best.
We are actually confused about what to call them! Whether a cookie or a cake, in fact, they are a combination of the two! Drizzled with dry fruits, these are perfect to celebrate the calm of the autumnal season. Go for it!
Yup! We are talking about the Scottish shortbread cookies which taste so delightful indeed. Flooded with great flavors, there is no way you should resist yourself. Indulge in its blissful taste and the refreshing experience of baking them. Shall we try it then?
Rendering you with a sense of comfort and contentment, the crunchy oatmeal shortbread cookies are fantastic and you should definitely give it a try! Easy to bake and super rich in flavors, are you ready to indulge in them? The recipe is right here!
20. Shortbread cookies dipped in chocolate
The delectable shortbread cookies are fantastic and you are definitely going to fall in love with the treat! Dipped in liquid chocolate and then drizzled with colorful sprinkles, this gives an all-new definition to the shortbread cookies.
Frequently asked questions associated with making shortbread cookies
1. What are some of the tips for making good shortbread cookies?
If you want your shortbread cookies to turn out good then there are some things that you need to monitor. Like, the butter should be of rich quality and the ingredients should be basic and nothing elaborate. Do not overwork the dough and chill it before baking.
2. What are the main ingredients for making shortbread cookies?
Shortbread cookies are mainly prepared with three basic ingredients which include good quality flour, sugar, and refined quality butter. Depending on the quality of the products, the shortbread cookies will turn out to be the best.
3. What is the difference between sugar cookies and shortbread cookies?
Although shortbread cookies and sugar cookies might sound similar they are not! A leavening agent like baking powder is used for the preparation of the latter while shortbread cookies do not require one. It should also be noted that shortbread cookies are even more dense while sugar cookies are quite flaky and light.
4. What is the common mistake while making shortbread cookies?
You should not overhandle the dough as this can render the cookies to be tough and chewy. Overworking the dough can activate the gluten in the dough and as a result of which complex reactions take place strengthening up the bond and toughening up the dough too much.
5. Why are shortbread cookies so expensive?
Shortbread cookies are even more expensive than any other cookies because they are mainly based on butter as their key ingredient.
Bottom Line:
The delicious traditional Scottish cookies are like a little piece of history that you can enjoy. With all-natural ingredients, these recipes are easy to follow and make for a tasty treat. They are a great way to get creative in the kitchen and to impress friends or family with a delightful snack. Enjoying a piece of Scotland's past has never been so easy!
Whether you stick to the traditional recipes or experiment with different ingredients, these traditional Scottish cookies are a great way to take a break from the ordinary and enjoy a little piece of Scottish history. So why not get creative and get baking today? Leave the stale, store-bought snacks behind and try something a little different for a delicious change of pace.
When it comes to traditional Scottish cookies, there is nothing quite like them. With all-natural recipes, easy-to-follow instructions, and a connection to Scottish history, it's no wonder there is an entire culture dedicated to creating and experiencing these tasty little treats. Leave the mundane behind and enjoy delicious Scottish cookies today!