We cannot stress enough the importance of cooking at home! It saves you money and some consider it therapeutic after a long day at work. During the holidays you can keep yourself busy with cooking something or the other. However, there is a little more understanding that goes into vegan cooking and we are here to help you out with the same! Vegan cooking is not just about the kitchen but what you buy and where to begin! If you have embarked upon this journey recently or there will be some vegan guests at home and this is your first time catering to them then here are some tips, hacks, and recipes to help you out.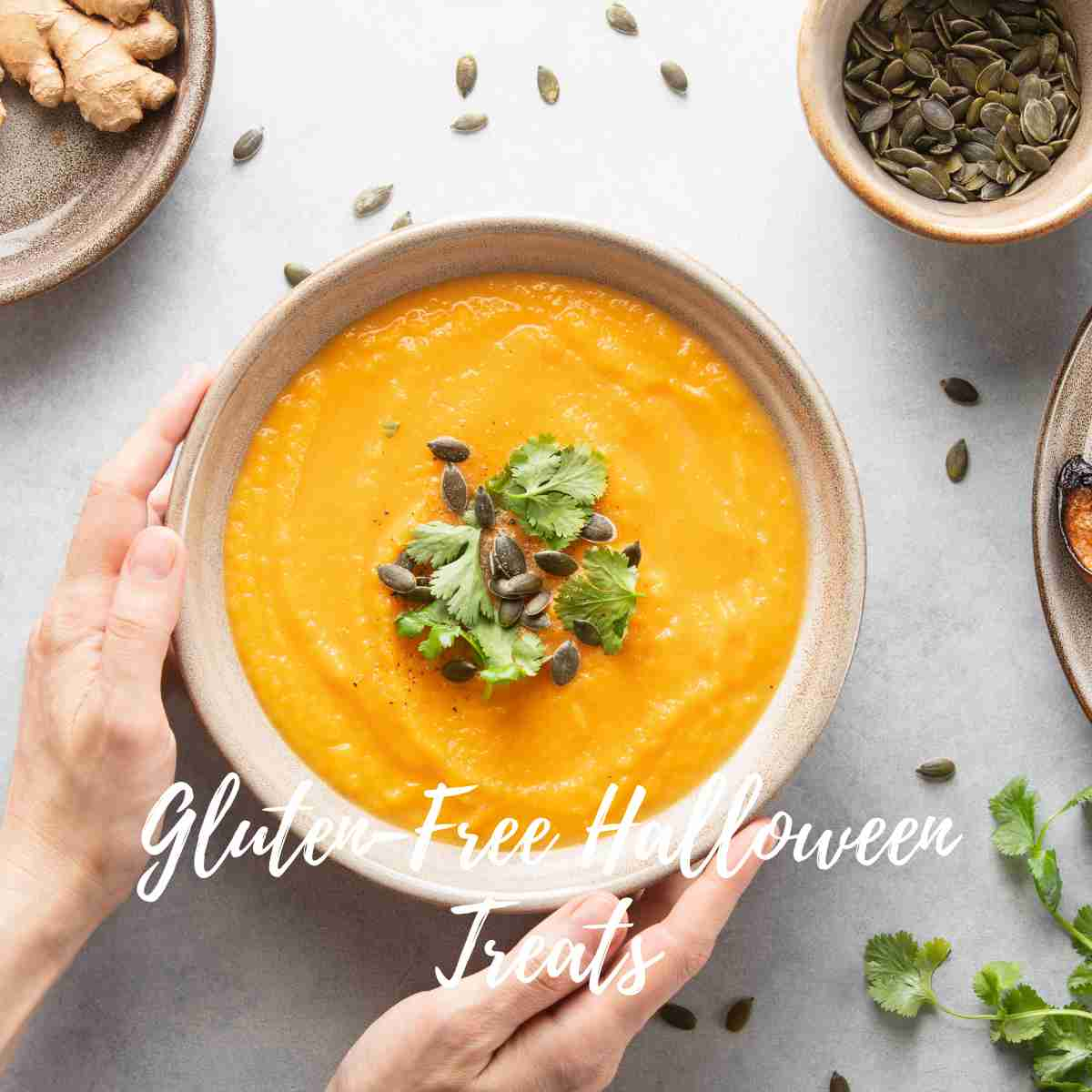 What are the basics of vegan cooking
1. Begin with shopping first- your journey begins at the grocery store itself! The right choice of veggies and vegan substitutes must be made here. Broccoli, sprouts, cauliflower, cabbages, sweet potatoes, the options are simply endless! While some can be stir-fried, others taste better when you bake them! Depending on what you wish to prepare or if you want to make versatile dishes, choose the veggies! Stock up your cart with fruits as well, you shall need them later to make desserts and salad! Take a last glance around the aisle so you do not miss anything.
2. Now look for the pantry items- these include rice, beans, flour, nuts, dried fruits, and so on! A vegan diet requires more ingredients and items than a non-vegetarian and meaty curry! Hence you always have to keep the stocks of your pantry high! Keep some of the basics always loaded in the pantry so you can cater to the sudden urge of cooking anytime you want.
3. Then comes the herbs and spices- you probably can not cook in the absence of herbs and spices! These are highly essential to confer taste and fragrance to the meal! Orgamo, basic, cumin, coriander, mustard, the options are simply endless! Depending on what you regularly use or what a particular recipe needs that you are planning to make for the guests, stock up on the seasonings too!
4. Now that you have everything more or less, explore world cuisines- in vegan dishes, it simply gets boring when you are trying out the same thing again and again! With the holidays around the corner, you have ample time to go through the world's cuisines and choose from various delicacies. Experiment with taste and flavors so you can also keep your spirits high. You will be surprised to find out that in the past, most people around the world did not have the luxury to consume meat in the absence of a freezing mechanism like refrigeration. Hence vegan dishes exist in all cultures around the world. You just need to find out your favorites among them.
5. Essential information to making vegan dishes- here are some quick tips mentioned below so you can make your vegan dish with perfection and in no time.
When you are boiling water for the veggies then we recommend you cover the pot so the heating process happens faster and you can also save up on energy.
Always survey through your refrigerator every week so there are no veggies left behind that rot! Make use of everything from small to big.
Ginger, garlic, and seasoning are almost required in every dish so keep some ginger and garlic paste in handy so you do not have to make them, again and again, every time you cook.
Tips to making the perfect vegan dish in the world
There are some tips here listed below to help beginners to get started with the preparations, let's find out!
1. Incorporate more and more vegetables in your diet- if you think that veggies are boring then that is a big mistake! It is the style of cooking which determines how they shall taste! Add them to salads, and casseroles, bake, stir-fried and so many other ways.
2. Recreate the old versions- every time you are cooking vegan dishes there is no need for you to come up with brand new ideas! You must be having some old family classics! Recreate these recipes and introduce your kids to the family traditions.
3. Add new ingredients- you can certainly bring about some addition and alteration to the vegan dish that you are making! Use new ingredients, add herbs, and change the seasoning so the meal never turns out boring.
4. Look for inspiration everywhere- from cookbooks to the internet, the world of vegan dishes is bewitching! All you need to do is spend a couple of hours researching the best ones! You can read through blogs and derive inspiration for your meal like you are doing now.
5. Leave some scope for experimenting- it is safe to follow the recipes if you are a beginner but once you are experienced with vegan dishes leave some scope for experimenting with flavors and seasonings! This will help you to acquire in-depth knowledge about the same.
6. It is good to work with nutritional yeast- nutritional yeast is perfect when you are having to cut out on cheese and other ingredients! These give a stretchy and creamy texture to the dish and enhance the taste manifold. This is a brilliant way to substitute cheesy derivatives with something healthy and vegan as well.
7. A non-stick frying pan- to toss the veggies fresh and flavorful, you need a non-stick pan where the oil needed will be much less. Purchasing a non-stick frying pan is definitely a great investment if you are planning to stir-fry regularly.
8. Stock up the kitchen with good quality products- remember that you need to enhance the nutritive value of the food this time when you are completely cutting out on meat and animal-based products. Instead of buying so many ingredients, you should stock up the kitchen with a few handfuls that are the best in quality.
9. More the spices the better- here is a great way to complement the flavor of the dish that you are willing to consume as a part of your vegan diet! So you must try out new spices and flavorful ingredients that can complement the veggies and the beans well! Grains need seasoning to taste better and you should choose your spices wisely.
10. Corn starch is ideal- to make a thick soup or gravy, you need to use corn starch! In the absence of chicken broth, it is corn starch which works pretty well for any sort of recipe that you are making.
Delicious Vegan Halloween Recipes - Best Plant-Based Treats for All
Replenished with the goodness of cashew butter, pumpkin, and chocolate, the Halloween pumpkin fudge is absolutely vegan!
You can enjoy them any time of the day as you are craving to nibble on something sweet.
Shaped like jack-o-lanterns, these are wonderful!
Jack Skellington's veggie pot pie is scrumptious and topped with a healthy crust!
Filled with veggies of all sorts, the recipe is truly brilliant for you to relish.
So what are you waiting for?
Purple potato mashed and shaped in the form of skeletons floating in a pool of yellow gravy is something that is meant for the Halloween season!
Drizzled with herbs, this is something one can hardly resist!
The skulls look quite spooky, we won't lie!
Stuffed peppers are the classic Halloween appetizer that you should not miss out on at all.
The bean filling and rice in the center give it a marvelous taste indeed.
What a fantastic idea to give a sense of Halloween and thrill to the table.
The vegan Twix bars are ideal as Halloween treats!
The chewy and sticky chocolate-coated bars are the first to get over at any party!
We can guarantee everyone will love this idea! Let's make it then!
The sweet and groovy zombie brain cupcakes are delectable and ready in a jiffy!
Almond milk and raspberry zest, are an extraordinary idea for you to relish this season.
Lovely and infused with the subtle lemony essence, do give it a try!
The Pentagram-topped vegan apple pie is an innovative way to style the juicy pies!
Crumbly outside and juicy inside, you shall be thrilled at the very first bite.
What a lovely creation to welcome the season of macabre!
The super rich and moist vegan Halloween pinwheel cookies are lovely and each layer holds a surprise for your taste buds.
A love and loaded dessert that is guaranteed to get over in a fraction of a blink! Let's try it out!
The gluten-free cut-out cookies are enriched with luxurious maple syrup, which makes you crave them more and more!
You can try out unique shapes from cats to zombies to ghosts, whichever you desire.
So now you know what to make this season.
Not only are the peanut butter spiders vegan but also gluten-free so you can dig in guilt-free!
The sight of the dish is enough to make any chocolate lover drool for them. Shall we make it then?
The stuffed bell pepper always shows up as a show-stopper at parties and gatherings!
Filled with wonderful veggies, beans, and rice packed together, it is an excellent creation you must try!
The combination of quinoa and sour cream is simply outstanding!
Did we hear pizza? Yes, that's exactly what you can enjoy tonight with the easy-peasy recipe that we have brought for you!
Delicious and topped with cream which is shaped like ghouls, the Halloween dinner is sorted.
The jalapeno poppers are loaded with filling and then enveloped with dough strips so when they are baked, the popped tastes crispy outside and juicy inside.
This is an excellent idea for one to indulge in. So shall we?
The pumpkin frosting-loaded crumbly and moist cupcake recipe is right here so you can enjoy a vegan sweet treat!
The combination of icing and crust is super exciting and you must give it a try!
Make it this season and dig in.
The eggless meringue ghosts are the source of ultimate bliss and comfort during the holidays!
What is better than spending a lovely time with your family baking and enjoying the sweet treats?
So you know what to do! Let's get started.
The delicious vegan mummy dogs are what you need as an appetizer this season!
There is one thing that we can guarantee, vegan hot dogs are nothing less than the meaty version in taste.
These mummy dogs look spooky and ravenous at the same time.
This might have the strength of sorting you into the house of Gryffindor or Sytherin so be careful when you eat them!
The miniature version of the magical hat is still powerful and so fascinating for the little ones.
The syrup and cream-filled mummy cookies are the perfect treats you can look for during the holidays!
Pair them up with tea every evening and enjoy them to your heart's content.
You can even offer them to kids with milk at night before they go to bed.
The vegan Halloween cupcakes are a light source of treats topped with cheese frosting!
So if you are wondering which vegan cupcake to go for, this recipe is perfect for beginners. Tell us how it was!
The combination of chipotle pepper, black beans, and garlic renders the hummus a divine and heavenly essence.
Adorned with an olive-shaped like spider on top, the dish is ready to embrace the table. Try it out for sure!
Frequently asked questions associated with making vegan Halloween recipes
1. What are some of the exotic vegan Halloween recipes?
All you need to do is convert your tangerine into the jack-o-lantern pumpkin or a banana into a ghost! Use chocolate chips for the eyes! It is indeed an interesting process to make Halloween vegan dishes.
2. What are some of the food that is served traditionally for Halloween?
The traditional recipes which are served for Halloween include pumpkin pie, caramel apples, and so on.
3. Which is the most eaten vegan food on Halloween?
Peanut butter chocolate bites among other vegan treats are liked the most by the adults as well as the little ones.
4. Are Halloween Oreos vegan?
This is to be noted that Oreos are vegan and you can easily use them to prepare vegan sweet dishes for the guests.
5. Which are some of the candies that are absolutely vegan?
The candies which are absolutely vegan include Dots, Twizzers, and Charm Blows! You can read the ingredient section on the packet before purchasing to be safer.
6. Which vegetable is associated with Halloween?
Halloween is associated with pumpkins and hence you can imagine why everything almost contains pumpkins or most of the time shaped into pumpkin lanterns.
7. How to make a vegan menu for Halloween?
If you have a couple of guests coming over for dinner who are vegan then you must be careful with the ingredients you use. Stock your pantry with rice, beans, and so on along with veggies.
Bottom Line- With so much discussion of vegan treats and pizzas and stuffed pepper, we can hardly wait for you to make the dishes. So put on your chef's hat and get ready.