Whether you are organizing a party or there is a potluck, a simple dinner with your family or a Sunday picnic with the kids, chicken drumsticks are always so great when you are planning to cook for some special occasions! And the number of dishes that you can make with drumsticks is simply endless! But sometimes the dish may not turn out to be as good as you expected!
Either the meat is rough or it's dry, and the entire dish is ruined! Have you wondered then what can be done to cook drumsticks properly? Well, we have the answer to your question. Read on to learn more tips on how to make the chicken tender. Plus, we have also got you so many recipes to check out! Let's go, quick!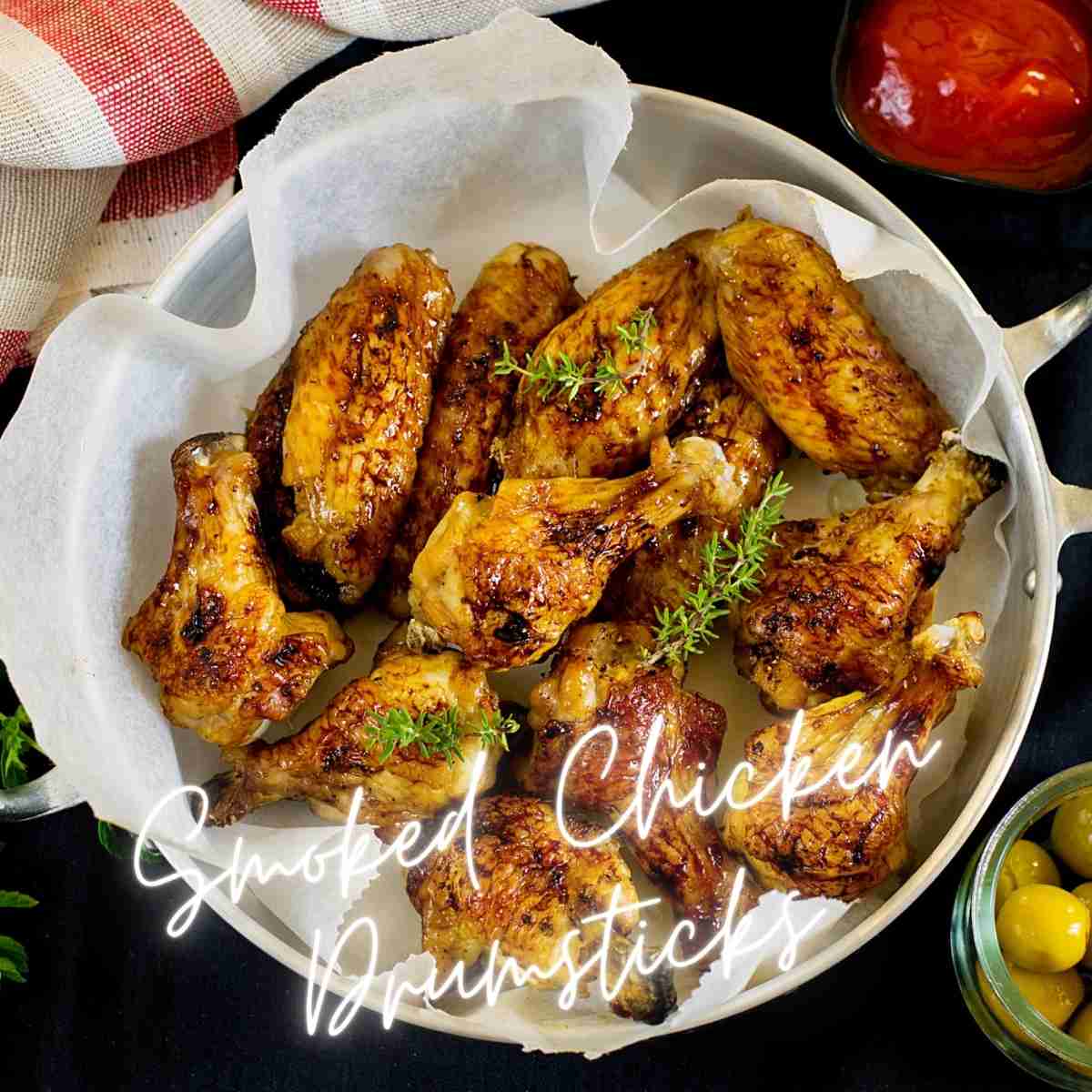 Overview of how to deal with rubbery chicken
The main reason that we have spotted for the entire recipe to go wrong is when the chicken is dry and chewy! If you buy woody chicken from the store then the entire flavor of the recipe is ruined!
To prevent this from happening, you have to purchase slow-growing chicken!
If you have bought good quality meat and are still worried that it might turn out to be hard then you can dip it in brine for forty to fifty minutes! Brine is a salt-based water solution that tenderizes meat!
More reason why chicken can get rubbery and chewy-
Overcooking can also lead to chicken becoming dry and chewy! Moisture can be absorbed due to cooking leaving the proteins and fibers in the meat to dry out! No one for sure wants to have such a chicken recipe! So be careful to monitor the ideal time for cooking.
Never go for woody chicken in the store! These have white stripes and fibers on the flesh that makes the meat so dry and rough!
If you do not want that to affect the texture and flavor of the meat then buy the slow-growing chicken which is way more tender and soft.
1. Does rubbery meat indicate undercooking?
Just like how overcooking can suck the moisture out of the meat and render it dry it might happen that undercooked meat will have a rubbery and slimy texture. Eating raw meat is not only bad to taste but also extremely risky for your body! Several harmful microbes can enter your body through the semi-raw meat and leave you sick.
2. How to look at the temperature and realize the meat is properly cooked-
There is a way to record the temperature of the meat while it is cooking and realize if the meat is properly cooked or not! The ideal temperature is 165°F at which the meat is ready! Use a thermometer to record whether the meat is ready to hit the table or not!
3. Is it safe to consume chicken that is chewy and rubbery?
If the chewy texture is due to overcooking then it is still fine to consume the meat! You can toss it with sauce and creamy so that the gravy can make the meat soft and moisture-filled! On the other hand, you should never consume meat that is undercooked and as a result rubbery.
4. Reasons behind why the meat is rubbery!
We have spoken a lot about meat which is rubbery or how one should not consume it and so on! But have you ever wondered what makes the chicken rubbery? We have an answer to that! The high amount of connective tissues in the body makes the meat dry and hard. This generally happens due to aging although other factors like breeding, food, and habitation can be taken into account as well.
So, is there a way to make chicken less rubbery and chewy? Of course, buying the right quality of meat is essential but if you see the meat is still a bit chewy then you can take some measures to tenderize the meat. These methods include steaming, broiling, stewing, slow cooking, and so on!
Let us have a look at some chicken drumstick recipes!
Sumptuous chicken drumstick recipes to try out
1. Creamy garlic chicken drumsticks
Let us make your dinner even more special with the creamy chicken drumstick recipe! Flavored with heavy cream, tender meat, and garlic, the dish is outstanding in a word!
Don't be surprised if you have an appetite to finish the whole bowl.
Are you busy today and do not have time to prepare an elaborate meal? Toss all the ingredients into the pot along with drumsticks to cook this recipe and rice!
The combination of spinach and meat is simply amazeballs!
3. Filipino chicken adobo
Are you in the mood for something sauce and spicy for your dinner night? Then check out the recipe for Filipino chicken adobo!
It is a gorgeous dish with a distinguished taste but at the same time bears the essence of good old vinegar, ginger, and garlic.
You can enjoy it with rice.
4. Chicken lollipop with honey glaze
Tossed with spicy gravy and garnished with spring onions, the chicken lollipop is a classic dish that you can expect on every occasion.
The sweet honey glazing gives it a distinguished flavor combining sweet with spicy!
5. Crispy Chicken drumstick lollipop
Do you like crispy lollipops with cocktails? Yes, we do too! Let's make it together then!
The succulent meat simply makes you crave more and more!
Perfectly seasoned with mild spices, the crunchiness is its specialty.
How amazing is this mustard-baked chicken which is prepared with the sweet essence of honey and flavored with the sharp flavor of honey!
Sprinkled with parsley, what a lovely recipe it is!
Are you running short of time, prepare this baked chicken drumstick which you can cook in a jiffy!
If you like spicy let us tell you there is ample paprika to suit your mood!
Shall we make it then?
Try out this authentic Korean glazed chicken topped with the sweetness of honey!
If you have guests coming over for dinner, this dish is going to truly impress them! And all done within an hour.
Baked chicken legs and vegetables is another exotic recipe that is flooded with the richness of herbs!
The steamed veggies are always something that acts as a great side to complement the juicy meat!
So what are you waiting for?
10. Tandoori chicken
There is nothing as special as tandoori chicken flavored with Asian spices! Are you craving meat during the weekend?
Treat yourself to the yummy tandoori chickens garnished with lime juice. Healthy and flavorful, all combined in one!
So what are you waiting for?
If you are too lazy to cook then give a try to this chicken drumstick recipe which will ensure that you can still relax in bed and enjoy something sumptuous during the holidays!
Thank us later for the suggestion!
12. Baked fried chicken
Something that is both baked and fried! Are you confused? Well, don't be! Learn this recipe and you will know what we are talking about!
The drumsticks are crispy outside and tender inside.
That's exactly how you want it, don't you?
All you need are three ingredients to prepare the crispy chicken baked drumsticks that are smeared with spices and delectable in every bite!
Turn your boring Sunday brunches into something interesting with this juicy delight! So shall we?
Here is a perfect recipe if you need something gooey and creamy for lunch! Flavored with cream and seasoned with onions, you are surely going to find this recipe exotic with steamed rice.
Try it this afternoon!
Do not expect that this dish is going to last after a single meal no matter how much you make!
That's how impactful are its flavors which are so juicy and flooded with the essence of spicy herbs!
Here is a wholesome platter with mashed potatoes and chicken that can be the best dish for brunch! Sprinkled with paprika, get ready to choose your next favorite dish!
Garnished with herbs, the recipe is a treat to both your eyes and taste buds.
17. Spicy gochujang chicken drumstick
Are you holding a gathering at your new home and anxious to present the best to the guests?
Well, then you have to try out the exotic gochujang legs garnished with smooth creams to balance the spicy essence.
Cooked in Alabama white sauce, the grilled butterflied chicken drumstick is perfect to enjoy during the weeknight meal!
Surprise your partner after a tiring day with this dish and look how delighted they will get!
19. Air fryer butterfly drumsticks
Seasoned with paprika, garlic powder, and cayenne pepper, the smoky chicken is succulent and spicy to satiate your taste buds!
Enjoy it with a glass of cocktail or savor it as an appetizer to the meal!
Garnish with a little lemon juice to escalate its taste.
The perfect blend of spice and cream, the cracked black pepper drumsticks are the right dose of excitement and warmth during Sunday brunches.
Sprinkled with thyme, you can expect to bowl to finish after a single meal no matter how much you make!
Let's give it a try to the authentic Portuguese recipe of oven-baked peri-peri chicken especially if you are a spice lover.
Sprinkled with herbs and the spicy delight in every bite, makes you eat more and more!
22. Marinated chicken drumsticks
The recipe is simple: marinated chicken drumsticks are so easy to make that you can prepare them again and again!
But that is not the sole reason why you would feel like repeating the dish!
The chicken legs are highly addictive, compelling you to prepare them frequently.
If you do not wish to spend time separately for the main course and sides then here is something that we can help you with!
One pot Greek chicken and rice is a combo of flavors and wholesomeness! A filling dish that is enough by itself!
The name sounds quite cool, isn't it? You had to try out to see how sumptuous the chicken gravy turns out to be with this recipe of chicken in pepper and paprika!
As we know cooking is the art to balance flavor and visual appeal at the same time! And there is no recipe like this one of sticky honey sriracha chicken which has understood this concept better!
The perfect balance of sweet and spicy is simply outstanding!
It is simply needless to say that honey goes great with chicken and when you combine it with soy, there is magic that happens!
Make this recipe for yourself and find out!
Whether you are heading to a potluck, barbeque session, or picnic, the paprika balsamic chicken drumsticks are a super duper hit!
Soup and savory, the flavors of this distinguished French stew comprise veggies like carrots, cabbages, and pepper!
You can enjoy it with bread for dinner on a cool winter night! You can even add some bacon strips to enhance the flavor of the broth!
Try out this recipe for sure!
29. Rosemary roasted chicken with bell pepper and potatoes
Chicken tossed with veggies and chicken, the pleasant flavor of rosemary with roasted meat and bell pepper is such a delight to the taste buds.
The small tender potatoes float in the broth to make this recipe one of the best.
If you are in the mood for Asian flavors then give a try to the tandoori chicken which can be prepared in a jiffy! Air fryer makes your job even easier and so tempting to relish!
What are some of the mistakes that you can avoid while cooking chicken?
1. Essential to preheat- you should never put the chicken in a pan that is yet to warm up! Preheating is essential so that the meat is cooked from within and the outside turns crispy!
2. Never skip brine or marinade- chicken is bird meat and it is likely to be fat-free! You have to marinate it in a tenderizing agent like curd, yogurt, cream, and so on, or brine it in salt water to ensure that the meat turns soft!
3. Not pounding - remember to pound with the mallet! This breaks the chewy connective tissues in the body and the hard proteins resulting in tender meat.
4. Keep the skin while cooking- if you want the meat to remain soft then you should always cook with the skin on! If you wish you may remove it after cooking.
Bottom Line- There are some steps and essential processing criteria when you are cooking chicken meat! If you follow these steps then rest assured that your curry, roast, or steak is going to turn out to be the best! Everyone will wonder how you made them so flawlessly soft!