Sliders are the mini version of burgers and so if you like burgers then sliders are something that you are bound to enjoy as well. You might think that making a slider is no big deal but we would like you to know yes it is! If you want the perfect succulent slider then there are some efforts that you need to make! Do not give up and go ahead with a store-bought one! They are certainly not healthy and we are sure you do not want to compromise with your body! Here are some tips and slider recipes that you can keep in mind. Read on to find out more.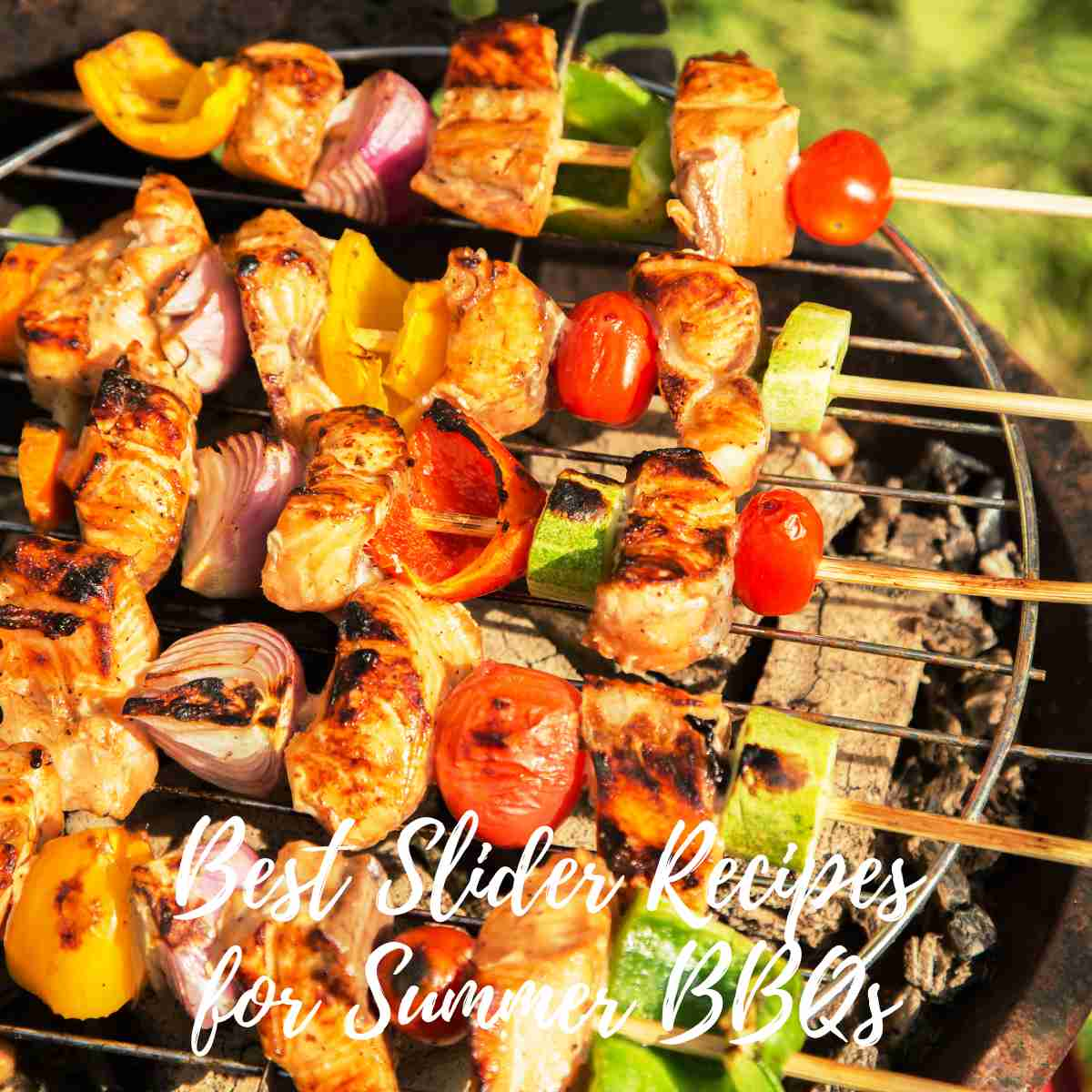 Tips and hacks to preparing the best sliders in the world
Let us first find out the difference between mini burgers and sliders
Many might say that both are quite the same but we beg to disagree with that. These small buns are more portable and perfect for parties. Everyone can have a light and hearty treat instead of struggling with one giant burger in their hand. These are much easier to cook and leave you space in the tummy for other sides as well. Sliders referred to a very specific sandwich while they are completely different from the mini burgers. Many think that sliders originated in the US Navy as a short and crisp name for greasy burgers. Whether made from beef, chicken, or pork, most of the recipes for sandwiches nowadays are called sliders. Here are some tips that you can follow if you are making a slider soon!
1. Patty Size- shape and size of the slider are extremely important as you make them at home! There must be uniformity between the two buns and the ground meat should fit perfectly in them. You can use a measuring cup to scoop the meat and then serve it on the slider and this way all the sliders are bound to be more uniform. You should avoid mixing and mashing the meat with your hand as it soaks out most of the tenderness and moisture. In this case, it is better to use a measuring cup to scoop and serve the meat.
2. Do not forget about seasoning- how can we ever forget about the seasoning? It is the spices and the seasoning which give each slider its distinguished flavor! From cheese to mustard sauce and so on, the options are simply endless! Herbs and spices like paprika and ketchup are also great as a taste enhancer. However, add the salt right before cooking so the flavor of the patties is expressed well. Adding it too early can drain the moisture out of the meat and render it dry and tough.
3. Then comes the toppings- of course, once you are done with making the patties with beef or any other ground meat then you can go ahead and think about the toppings as well. Onions, pickles, pepperoncini pepper, and so on are the most basic toppings which are used in sliders. You do not have to add them all in a single slider or stick to one particular topping! These sliders are small in size and you can introduce new toppings for each! This is how you will make the sliders super-duper hit at the parties.
4. Did we forget cheese?
Of course, not! How can we ever miss out on something so good? Cheese topping is a must no matter which burger or slider you are planning to make! Without cheese, everything seems too dull! American cheese in cheeseburger sliders is the most famous option as introduced by the sailors who called it, " sliders with a lid". However, you should be aware of one thing! No matter which cheese you are adding, add them right at the end. Otherwise, the cheese simply melts and becomes sticky or even burnt between the buns due to the heat!
5. Be careful about the grilling time- how long should you preferably grill the sliders? This is a good question! Well, being smaller than a burger, the sliders can get grilled way faster than you think. Be careful about the fact that you do not end up burning the sliders! More or less, four minutes for each side is enough and then you flip. Once the outside of the burger turns out more crisp, you can flip it again and then serve it fresh and hot.
Well, so those are more or less the tips that you can keep in mind as you make sliders for dinner. Do not burn, be uniform and stuff with your favorite toppings! The super rich and luxurious sliders get ready in a jiffy! So if you haven't planned dinner yet, grab a slider!
Interesting facts about sliders
Now that we already discussed the tips for making the best slider in the world it is time for us to look into history! Did you ever wonder where this name slider originated from? Well, we have an answer to your query! Sliders are basically miniature hamburgers. Somewhere around the 1940s, the name Slider came into being. It was the sailors in the US Navy who referred to the mini burgers as sliders because of their extreme greatness! They were so smooth that in just a couple of bites, the sliders would indeed slide down your throat. White Castle was a famous American restaurant and these sliders were made for the first time over here. These greasy burgers were cheap and easily affordable! Hence White Castle gained popularity through their creation soon. And the tradition of sliders from White Castle even continues to date!
White Castles were famous in those days as the oldest hamburger fast food chain in 1921. The five-cent burgers were their specialty in those days. As time passed, the sliders kept getting smaller and smaller and the price increased gradually but neither could affect the popularity of the dish!
Sliders in modern times- although sliders originated as junk or cheap food for the sailors, many big chains of fancy restaurants are now adding them to their menus as gourmet dishes. From beef pattie to pork and chicken, the options are simply endless! These are healthy appetizers due to their small size as one will not ingest many calories but still enjoy something luxurious and delightful. Feeling full or wishing to save yourself for the main course? One small slider is enough to satiate you during the evening.
Now let's find out about some wonderful slider recipes that you can make at home.
Delicious Slider Recipes: Discover the Best Slider Recipes Now
The combination of cheese and ground beef is truly delightful and will make your taste buds enter the state of orgasm immediately at the first bite.
Creamy, juicy, and succulent, this is indeed a great choice.
The delectable ham and cheese sliders are exactly what you need to keep yourself satiated during the round of appetizers.
Gooey and cheesy, this is an excellent creation for one to indulge in!
Are you ready to make it? Then let's go!
Sliders are super easy to make and a quick dinner if you are bored with regular rice and curry!
And the best part is you can have as many as you want!
This is an authentic Italian delicacy that will leave you completely swayed off your feet!
Nothing is as good as the buffalo chicken sliders! Creamy, delicious, and spicy, the perfect idea for acquiring satisfaction and bliss over a meal!
Well, now that you have the recipe at your disposal, do give it a try!
How can we resist the flavors of ham and cheese sliders which are indeed the most amazing option that one will come across?
An all-time classic, this is such an exotic treat for the little ones as they crave something yummy during the evening.
The traditional Cuban sliders are exactly what you need to keep yourself content at the party!
If this weekend you are inviting friends over to your place then there is no way you should miss out on sliders.
Ham, pepperoni, salami, and cheese, you name it and we have it for you right here in the luxurious Italian sub sliders.
Ready in a jiffy with the recipe that we exclusively listed for you, do not miss out on them.
Let's combine it all! The combination of pizza and sliders to create this amazing treat, was a match made in heaven.
Rich and gooey, it will be very hard for you to resist after the first one.
Make lots because they are guaranteed to get over.
The Big Mac Slider is a classic and the ideal one which you need to keep yourself satiated during the evening.
What an excellent creation which you can even introduce as an appetizer to the main course.
Again a match made in heaven! You do not have to take our word for this!
With the recipe right here, give it a try to find out about its magnificence.
Let's make your weeknights special with this awesome meaty treat.
If you like burgers but can't finish one all by yourself then here is some good news for you!
Creamy, succulent, and saucy, the cheesy garlic slider with pesto is what exactly you need!
You can enjoy them as a side dish or appetizer before your meal.
Did you try the gorgeous Philly Cheesesteak before?
If you haven't then you are up for a treat with the cheesesteak slider which we have brought exclusively this time.
Super easy and juicy, tell us how much you fell in love with this idea!
We have brought you the amazing crack chicken slider that is perfect for breakfast or snacks in the middle of the day!
A great way to utilize the leftovers, this is indeed a lovely creation.
Delectable and packed with cheese and beef, the Reuben slider is very easy to make!
All you need are a handful of ingredients and the appetizer for the night is ready to adorn the table.
Shall we give it a try then?
The classic French onion ground beef slider is the ultimate treat for meat lovers!
Yummy and enriching, there is cheese, onions, and succulent meat to satiate your hunger most delightfully!
So are we ready to make it for dinner tonight?
If you have a weekend gathering and wondering what to add more for dinner then perhaps you are forgetting the sliders.
Here is a recipe for pull-apart cheeseburger sliders which are absolutely the best. Shall we try it then?
The chicken Parmesan slider is exactly what you need if cravings are raging high and low!
The gooey cheese with succulent meat is a super-duper hit!
We are sure you are going to fall in love with this one at the very first sight.
Well, no matter how much we describe the magnificence of the Philly cheesesteak, words will always fall short!
This is an excellent idea with loads of veggies, meat, and cheese all included in this exciting recipe at once.
Beef, cheese, and onions, there is no better trio than this one!
Creamy and juicy, we can guarantee, there will be no one who shall stop with just one!
The French dip slider is the name of the ultimate craving. Shall we then?
You can never run out of ideas when it comes to preparing sliders!
Here we have the recipe of the grinder slider which is extremely yummy and a great choice of dish which will leave you completely content and satisfied with the treat!
Frequently asked questions associated with making sliders
1. Is there a way to prevent the sliders from getting soggy?
Sliders can be prevented from getting soggy by baking them! You can even try out toasting the buns so that they remain crisp and in shape! This is an effective way to maintain the texture of the sliders properly.
2. What is the way to make a slider?
There is definitely a way for you to make the best sliders by only compiling the buns, patties, cheese, and onions together. And your delicious slider is ready to be grilled!
3. Why does the base of the slider always turn soggy?
If you are baking or grilling the slider in a tray covered with aluminum foil then the base of the slider will likely become soggy due to the steam which is generated at the bottom. You can avoid such an issue by leaving the tray uncovered.
4. How do you flatten a slider?
Sliders are often flat and the best way to do so is to use a spatula! Bake one side and then flip! Press with the spatula to get a flat slider. And your dish is ready!
5. How long should you heat a slider in the oven?
The ideal temperature at which you should make the slider is 350°F. The time should be more or less around twelve minutes but do not exceed that.
6. How many sliders are equivalent to a burger?
Three sliders add up to the quantity of one burger and its content.
Bottom Line- Now leave you up to that! It is time for you to get the ingredients ready and begin with the preparations for tonight! Everyone in the house will definitely appreciate your idea of homemade sliders. So good luck!