How many times have you cracked your brain to come up with ideas for lunch? Whether to pack it for the kids to school or for yourself and we know every time it has been challenging to come up with something new! You have thought about sticking to healthy ones and at the same time making them yummy! The options are not numerous in this field so it has proven to be a tough job! But no longer! With collard greens, you can enjoy wraps or sandwiches that are filling, tasteful, and nutritious all at the same time. Let us find out more about it.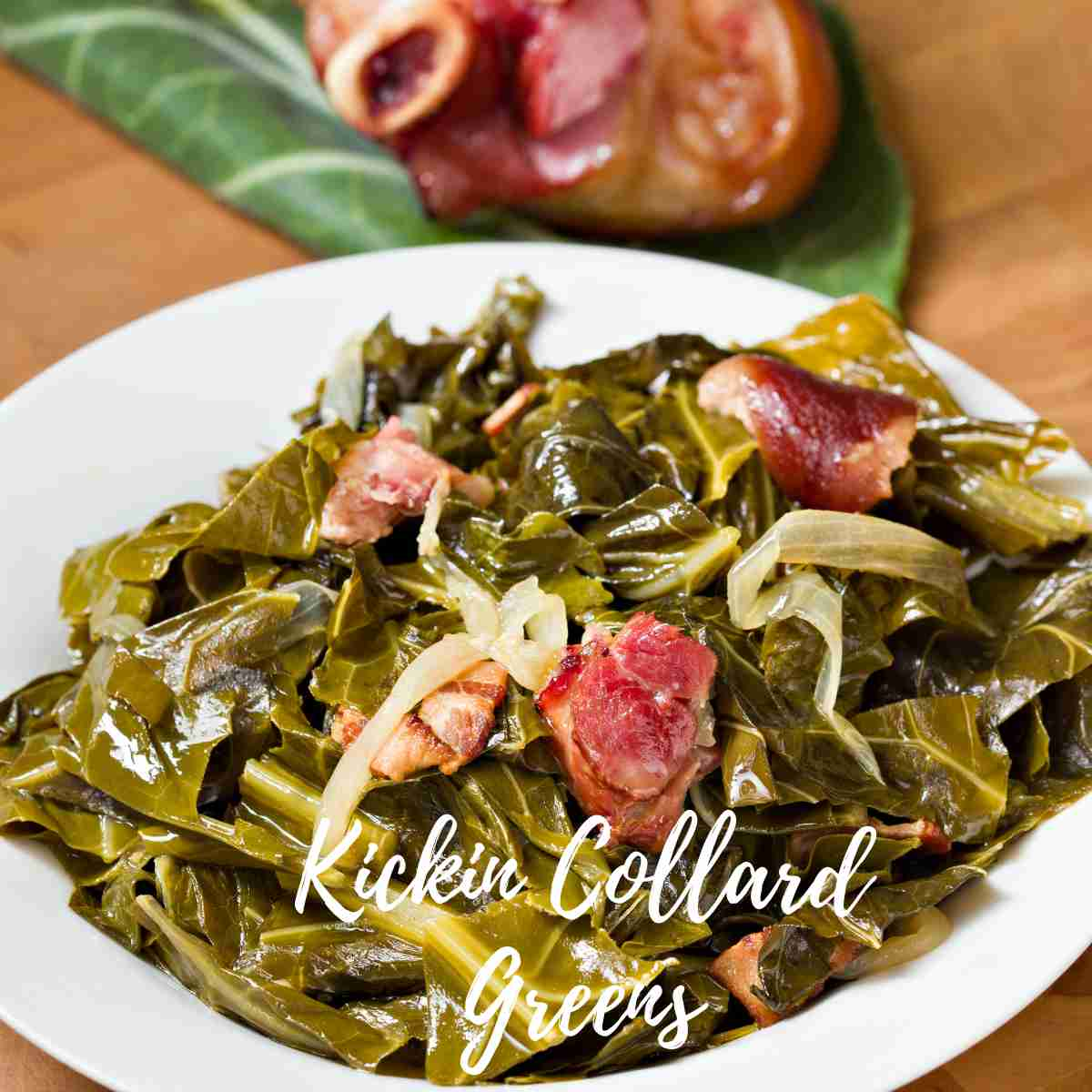 General overview- so collards are basically large green vegetables with tough stems! When you are planning to eat them, the stems are removed and what you consume are the leaves. So it is the leaves of collard that are called collard greens. If you have seen cabbages and kale, they are close kin to these. These are a popular part of Southern cuisine and supply one with nutrients too!
You may cook collard greens with smoky or seasoned meat or simply serve them in soups too. You can use collard greens in salads or substitute bread in sandwiches and wraps.
What is the actual taste of collard greens?
If you eat them raw then collard greens are bitter! However, rest assured not as much as kale! Once you cook them, the true earthy flavors are exposed. Although they are available throughout the year, the best collards thrive during the cooler months. If you are wondering what are the major benefits of eating collard greens then let us tell you that it is like any leafy veggie that you will eat so they are flooded with calcium, folate, fiber, magnesium, potassium, and vitamins A, B2, B6, and C. You will also be nourished with vitamin K through the consumption of collard greens which will keep your blood and bones healthy.
What if collard greens and kale compete?
If kale and collard greens are made to enter into a competition, what do you think, which one would win?
You will be intrigued to know that although collard and kale belong to the same family, collard contains 18% more calcium than kale. The vitamin K content in collard is also high compared to kale. And it is to be noted that kale is much more bitter than collard. On the other hand, collards are tougher than kale and can be used as sandwich wraps as well.
So now you clearly know what are the outcomes of the competition! Collard certainly wins over kale.
What are the common substitutes for collard greens?
In case you are making soup and cannot find collards in the market then kale can be a great substitute for them! However, if you need a substitute for collard to wrap your sandwiches or rolls then butter lettuce is a wonderful option! Although it does not taste the same as collard greens, they are tough and can provide support to the content of the wrap. Other substitutes include Spinach, Turnip greens, Mustard greens, Swiss chard, and so on.
What is the special technique to wash collard greens?
Whenever you are cooking the greens then you need to clean them first! Especially in the case of collard greens, they have elevated stems that can gather dirt along the edges and the corners. Follow these simple steps to clean the collard!
First, you need to chop the roots off!
Then take a large bowl filled with cold water and dip all the leaves within.
Now drain the water multiple times until it comes out clean! Use a colander to allow the grits and dirt to free themselves from the surface.
How do you store collard greens?
If you have freshly bought collards then you need to store them in an airtight container and leave them in the refrigerator! They will last up to a week provided you do not wash them at first! Remember when you need to cook, take out the necessary amount of leaves and wash them! You want the rest of the leaves to remain dry as you store them in the refrigerator!
How to cook collard greens?
The best way to cook and serve collard greens is in soup or as wraps! They can also be used with sandwiches if you want! Let us find out about some fantastic kickin collard greens recipes now, shall we?
Kickin Collard Greens Recipe - Delicious Southern Side Dish!
Soft, silky, and flavorful, the collard greens are prepared with succulent bacon shredded and cooked in an instant pot so it only takes forty-five minutes!
And guess what, it is paleo-friendly too!
Crispy and gorgeous, the collard greens are cooked with bacon. Seasoned with onions and garlicky essence, the collard greens are delectable and you should give it a try!
Perfect to savor as a side dish for brunch, the bacon and leaves will keep you happy.
If you are finding it tough to have only greens, then the creamy collard green recipe is the best!
Flavored with tomatoes and peas, the dish tastes so good!
Instead of having the usual salads you can give this one a try!
If you are looking for a healthy treat, the quick collard greens are refreshing and you should give it a try!
Green and gorgeous, enjoy it after working out when you are feeling hungry!
Here is an old-fashioned recipe that you must have tried out in childhood! If you despised it back then, now you are going to love this recipe!
Flavored with perfectly cooked bacon, what an excellent idea it is! Shall we make it then?
Replenished with ham and bacon strips, the collard greens are ready in just a few easy steps!
Enjoy the collard greens which can be easily cooked in the instant pot and served in a jiffy.
What a healthy treat!
We have brought you the recipe for the southern collard greens which are so juicy and crispy in a bite!
Flavored with bacon and veggies, the greens are delicious to savor!
Let's not waste a moment and make them quickly!
It is no longer a tough decision to go healthy with the wonderful Ham Hock Collard greens!
Delectable and refreshing, this is an excellent choice that you should not miss out on!
Even kids will like to munch on the greens with bacon in every bite!
If you like to go all vegan and healthy then go ahead and make this dish of collard greens!
The recipe is super-easy and will hardly take you any time.
A perfect way to satiate your hunger post-workout sessions.
There is something so refreshing about munching on collard greens in the middle of the day!
Stick to your healthy diet but also enjoy snacks with this recipe of leaves and greens served with succulent bacon on the go.
Feeding greens to the kids is no longer a big deal with the colors greens recipe that you can prepare for them!
Serve with rice on a warm and scorching summer afternoon!
And guess what, it is super easy to make in a slow cooker.
Whoever told you that you can only have collard greens solitary, was absolutely wrong!
Combine it with cabbage as they did in this recipe and experience the burst of flavors.
Try it out for sure.
There is a reason collard greens acquired the title of being a comfort food to the soul!
You do not have to ask your taste buds to compromise anymore with the southern collard greens recipe that we have here right for you.
The super-easy and flavorful collard greens are right here to sway you off your feet! Enriching and flavorful, these are such a succulent choice when you have given up on rest and only pursuing the greens.
Easy to make and healthy, the simple collard greens are adorned with the strong presence of chopped garlic tossed together with the leafy delights.
What an extraordinary idea that you should not miss out on! Shall we try it then?
This is what collard greens in your refrigerator were waiting for! The stuffed collard green wraps with ground turkey are a perfectly healthy substitute for the ordinary ones!
Cut on your carbs and still enjoy yummy snacks with this recipe right here.
There is something so exotic about the creamy au gratin collard greens! No need for you to compromise on your diet with the delicious and gooey recipe right here!
So waste no more time and dig into this sumptuous treat.
We are done eating healthy and boring every day! Now it is time for us to indulge in something juicy, meaty, and divine with the cajun shrimp and grits tossed with bacon-braised collard greens.
You have to try this on your own to find out about its glory!
Enjoy a hearty and sumptuous stew with collard greens and potatoes tossed together in this dish!
Enriching and flavorful, you can enjoy it as a broth with sandwiches or toasted bread on the sides.
We have brought you the refreshing collard green and cabbage combination into a dish that is guaranteed to become a comforting dish for dieters.
Tossed with spices, the recipe is perfect to beat the blues!
There is something so maddening about Vegetarian collard greens! Gorgeous and enriching, you will find your taste buds satiated and hunger satisfied after consuming a bowlful of greens!
Here is a recipe that has peas with collard greens and rice! Sumptuous and flavorful, this is a wonderful dish that is authentic and traditional too!
The stuffed collard greens with filling are wonderful for you to relish!
Flavored with cream and healthy veggies, do give it a try!
Here is a vegan dish that you will surely be thrilled to relish!
Enriching and filled with the goodness of red beans, and dirty rice, you should give it a try for sure.
Flavored with chorizo, collard greens, and potatoes, here is a Portuguese recipe that you should indulge in!
Ravishing and tasteful, this is an excellent choice that you will be thrilled to enjoy for brunch.
What a great idea indeed!
Let us not miss out on this dish of cabbage and collard turned into a hearty soup for the winter!
Delectable and juicy, couple it with toasted bread and your dinner is sorted.
End your day on a warm note with this dish.
If you are planning to make your ordinary steamed rice healthy and tasteful then give a try the dirty rice with collard and leek recipe!
Thank us later for this suggestion which we are certain you will start making every other day!
We have brought you the exclusive recipe of collard greens but in the Brazilian style!
Flavored with authentic spices, you are sure to fall in love with this comfort dish!
You should give it a try!
We have brought you another healthy and refreshing dish that you can enjoy even after being on a diet.
Sprinkled with sun-dried tomatoes, olive oil, and apple cider vinegar.
Perfect salad for celebrating the autumnal spirits
Prepared in the Southern style, the collard green with bourbon and bacon is ideal to indulge in when you are having a rough day!
Refreshing yourself with greens is always a wonderful idea that you should not miss out on.
Even the kids will find it interesting so you can make them have loads of greens too!
The recipe for green gumbo is so easy to make! And you have got some broth so enjoy it with a bowl of rice for lunch!
Indulge in something healthy and yummy with this recipe here.
The rich and tasty broth with black-eyed peas makes this such a nourishment for all age groups!
You can enjoy it as a soup or try it out as a curry for your meal!
There is meat so you will find it easy to convince the kids to eat.
You will thank us later for this recipe of shrimp which makes it so much easier for you to indulge in greens but in the presence of savory spices and broth.
Bottom Line- Having the same old meals when you are on a diet is tedious and we are sure you will not prefer that too! This is your opportunity to indulge in a gorgeous diet that will help you to stay within limits but in a ravenous way too.