These days we all are obsessed with making or buying sloppy joes! You might think it is some modern modification to burgers that has come up but wrong! It shall intrigue you to know that sloppy joes are indeed quite old and originated in the 20th century. If you are planning to make them at home then we have these amazing recipes for you to explore! So do not waste a minute and get started! In this article, you shall be introduced to so many wonderful recipes and tips to make the best sloppy joes.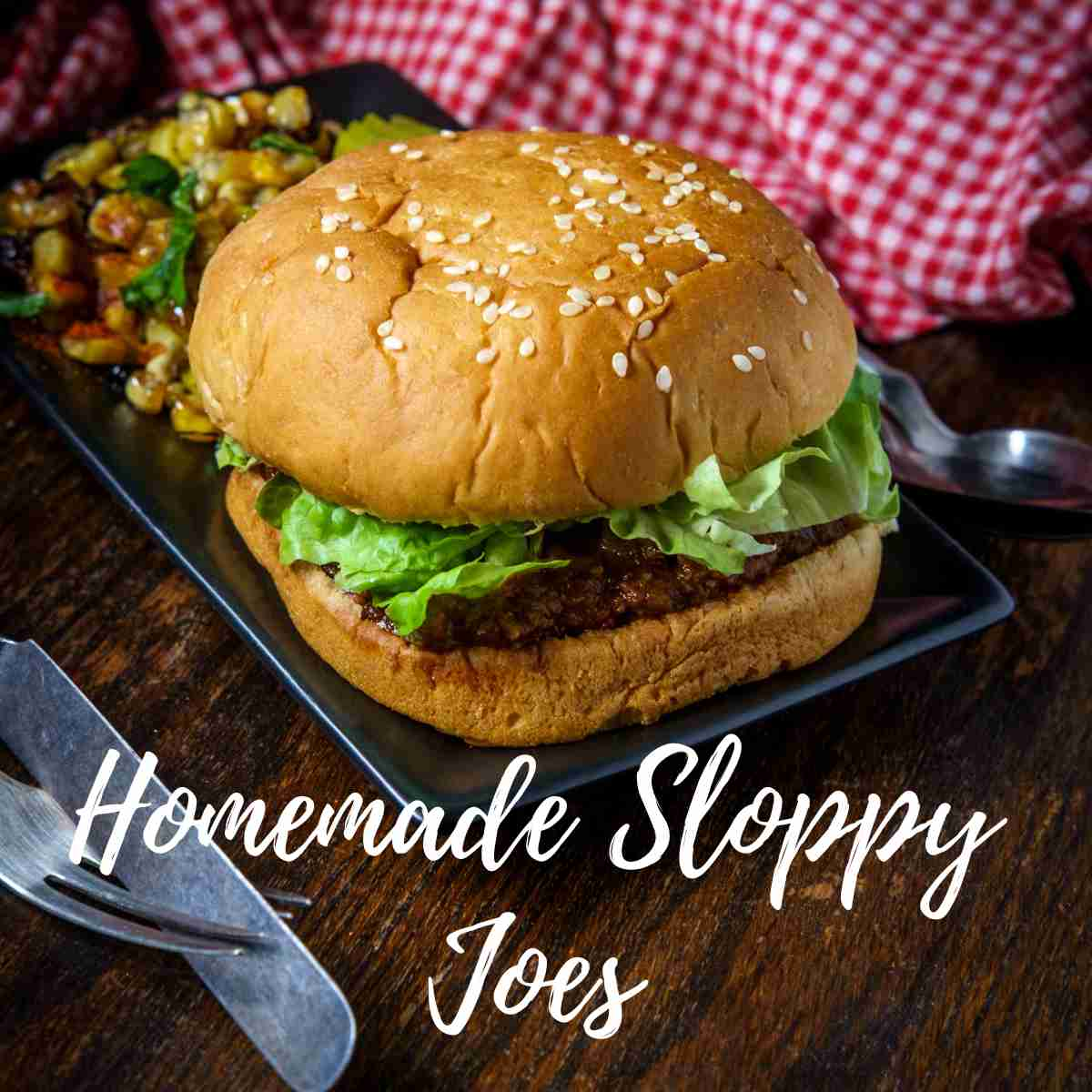 So have you ever wondered, what are sloppy joes and why are they called by such an inquisitive name?
The basic composition of sloppy joes is simple! There is ground beef, tangy sauce, and buns! These are loose meat sandwiches and were a brilliant creation by a cook in Sioux City. The recipe gained massive popularity as a tavern dish in the 1930s. Since the content was simple and way easier to make, these were quite affordable in price as well.
What are some of the variants and siblings of sloppy joes?
In today's world, it is hard to believe that there won't be any substitute or replacement for sloppy joes! Of course, it has its cousins. You will be intrigued to know that the Rhode Island sloppy joes are called Dynamites! And why not! It is bursting with flavor so of course. If you move to New Jersey then the version of sloppy how completely takes a new look! It is rather a triple-decker sandwich with coleslaw, meat, and cheese stacked instead of the bread. Nevertheless, each version of sloppy Joe is as good as the original!
Buns stacked with juicy ground meat! This is perhaps the best idea that we can think of for a tasty treat! And look how easy it is for you to make it!
How to come up with homemade sloppy joes?
All you need are twenty minutes to gather the ingredients and come up with juicy sloppy joes! There is ground meat soaked in the delicious sauce which includes, ketchup, soy sauce, spicy dip, and so on! And then comes the bun! That's all to complete it altogether.
Is there a difference between sloppy joes and manwich?
Manwich is a type of sauce that is used for making sloppy joes! You can buy these from the store to get quick sloppy joes made but we prefer the homemade versions even more.
How to season the meat going inside sloppy joes?
The first thing that you will need is a pair of toasted bread.
Then comes the seasoning for the meat in the form of tangy and gorgeous sauces.
However, something like a burger without the presence of fries can be highly boring! How do you deal with that? Get some over-crispy fries and couple them with the burger. They always work well.
You will also likely need grilled cheese!
Is it possible for you to make sloppy joes at home in a crockpot?
Making sloppy joes at home is super easy! However, can you make it in a crockpot? The answer to that is a yes! You can make sloppy joes in a crockpot! The beef needs to be browned first and then you may add it to the crockpot to cook for about four to six hours along with the other ingredients. However, on high flame, this only takes about two to three hours.
Some tips to follow while making sloppy joes
1 Make the crispy toasted bread- the bread needs to be toasted so that the buns are crispy and fine. Use a skillet or hot pan and then toast the bun crispy. Drizzle with some vegetable oil and the sloppy joes are one-half ready!
2. Now make the sauce- you do not need gravy for the ground meat! The sloppy joes need the meat to be properly saucy, with not much gravy!
3. You can choose your type of buns- whether you want pretzel or brioche buns, you can always go ahead with any sort of buns that you find tasty.
Now let us explore some of the recipes!
Make Delicious Homemade Sloppy Joes with Easy Recipes
1. The best sloppy joes recipe
Sloppy Joes for gorgeous and here is a fantastic recipe with the best version you will come across!
Rich and gooey, this is a wonderful idea for you to indulge in this season.
2. Creole sloppy joes
Served with flavorful and crispy French fries on the sides, the Creole sloppy joes are extraordinary and you should give it a try!
Packed with ground beef and flavored with apple cider vinegar, this is a must-have for you to try out this season.
There is nothing much to say about Asian sloppy joes than how tempting and flavorful this turns out to be with the burst of spices and sauces in every bite!
Are you craving something like a burger but easy to make, then the Asian sloppy joes are something that you should try out for sure.
There are cabbages and onions to make it healthy as well.
When your kids come back from school hungry, this is something that you should make them!
There is a loss of cream and flavorful mustard and ketchup within the burger buns to enhance their taste even further.
The amazing presence of ground beef dipped in rich sauce within the toasted crispy buns makes them perfect for a wholesome brunch!
One sloppy joe and you are good to go!
Here we have brought you the ultimate Philly cheesesteak sloppy joes that we are sure you will find outstanding!
Gorgeous and made with a simple recipe right here you are about to be surprised in the first bite.
Here comes the exotic sloppy Joe grilled burritos that are a fresh take on the traditional burrito recipe!
Perfect for a quick weeknight meal, this is a wonderful grilled burrito that keeps your heart and tummy satiated each time.
If you were looking for a combination of sweet and spicy then here it is!
The exotic honey garlic chicken sloppy joes are delicious and such a fantastic choice of dish that you should indulge in.
Packed with ground beef and sliced bell pepper, you are about to have something that you will continue to make every weekend from now onwards.
There is Worcestershire sauce which gives a delightful essence to the meal and leaves you satisfied.
If you like both pizza and burgers then here is an innovative dish that you will find tempting too!
The pizza sloppy joes bring the best of both worlds together. Don't you trust us?
Then you have to make it on your own and find out!
Chilli cheese sloppy joes are simply exotic for spice lovers! We can guarantee that you will give up on burgers from the restaurants if you try out this dish.
There is loads of cheese to make you even happier!
We have the exclusive sloppy joes big mac for you! Packed with veggies and cream, the ground beef packed with dill and ketchup tastes so good!
You have tried it out for a quick weeknight meal or a healthy snack in the evening.
You will surely be tempted by this exotic recipe in a bite! There is after all chicken, beef, and zestful sauce!
Nothing can go wrong with this fabulous idea!
And guess what, thirty minutes is all that you need!
Sloppy joes are something that appeals to all age groups, from kids to adults! And when it comes under the influence of cheesesteaks it becomes even more outstanding.
There is cheese and meat in abundance, what else do you need?
Ultimate healthy sloppy joes are named so for a reason! If you are on a diet and worried about indulging in something so cheesy and saucy then this one here relieves you of the panic.
Packed with veggies, this homemade recipe is amazing!
The jalapeno popper sloppy joes are another wonderful innovation that you would hardly expect to be so great!
There is cheddar, cream cheese, and bacon to render it a perfect combination of sweet and spicy!
Shall we try it out then?
Here is a twist to the classic joes which we have given an Italian essence!
Enriched with spices and gorgeous flavors, you do not have to head to a restaurant and enjoy the same feeling at home.
So let's go!
The pepperoni pizza sloppy joes are delectable and a great idea if you are planning to make a combination of pizza and burgers!
Everything that you desire as topping for the pizza is stuffed inside the burger rendering it the same taste.
Here is a fantastic twist to the sloppy joes with the beer cheese!
Amazing and enriching, the gooey and delicious burgers are such a great way to offer treats to the little ones when they have done well in school and yet you are not getting anything junk so great for health as well!
Do you have twenty minutes to spare before dinner? Because that is all you need to turn a boring meal into something fun and fantastic!
Try out this easy-peasy recipe to make sloppy joes.
Here is a solution to make your boring Monday brunches or office work breaks awesome!
Pack the cheesy sloppy joes to work with loads of bacon and beer sauce!
See how your colleagues envy your meal!
The exotic Cuban pork and Swiss sloppy joes are the marvelous choice for the dish which has pickles and mustard in them.
If you like a twist to your classic sloppy joes, then the Cuban pork is perfect.
There is beef, tomatoes, mustard, and ketchup which will simply make it impossible for you to stop after the first bite.
The presence of garlic powder and ground beef not only makes it a yummy treat but also comforting to the taste buds.
The nacho cheese sauce and jalapeno create an excellent wonder in your mouth!
Combine it with beef and you will see what a wonderful dish this turns out to be!
Let's not waste any minute and prepare it right away!
Did you hear about a burger that is open without a bun? If you haven't we have this complete recipe for you to try out and see if this turns out to be your favorite.
Explore something new and amazing with this copycat sloppy joe idea!
The classic Korean beef sloppy joes are magnificent when you are willing to experience something new and comforting!
We have a magnificent recipe of beef sloppy joes packed with Korean sauces!
Tell us whether you like it or not!
All you need are thirty minutes to create this fantastic recipe of Chorizo pork sloppy joes!
That's right, less than an hour to get something so tempting ready on the table.
Shall we try it then?
Scoop out the content of the sweet potatoes and create this sloppy joe! Yes, a burger without buns! But not only that!
There are tender flesh sweet potatoes that are exotic in every bite! Such a great appetizer indeed.
Shall we?
Brown sugar bacon sloppy joes are wonderful when you are a fan of burgers! Make them at home and save yourself from spending at restaurants!
There is brown sugar, bacon, and sauces, what else do you need?
Get started.
We have the best beef stroganoff sloppy joes which are flooded with meaty essence and a great source of comfort for meat lovers.
There is veggies, cheese, and mushroom to enhance the taste of the dish even more.
Don't miss out on this one!
Frequently asked questions about making sloppy joes
1. What is the specialty of sloppy joes?
Sloppy joes are best known for the ground beef content which is filled in the buns and served with sauces of your choice. You can add veggies and dips with pickles to enhance its flavors.
2. How is a sloppy joe supposed to taste?
Sloppy joes are supposed to taste tangy and rich! Although if you want some hint of spices in it then you can customize it according to your wish. So make your favorite sloppy joes and enjoy every weekend.
3. What to serve as sides with sloppy joes?
Sloppy joes are great to enjoy on their own but after all, they are burgers and burgers are incomplete without the presence of fries.
4. Can you make sloppy joes without meat?
This is a protein-rich diet made with meat but if you want you can create the vegan option with mushrooms! But if you eat meat we would recommend you try them with ground beef!
Bottom Line- By now it is sure that you are tempted to eat sloppy joes! Let's not delay and start making them right away! Shall we?