Well, of course, it is Halloween, and just like you, we are gearing up for the occasion too! There are so many arrangements that need to be made and preparations to be taken before the guests start pouring into the house. Yes, we are making jello shots and we are glad you want to curate them at home too! These are mostly gelatin with alcohol packed together! You can contrast the flavors and colors to come up with new ideas! Today we are going to discuss them, shall we?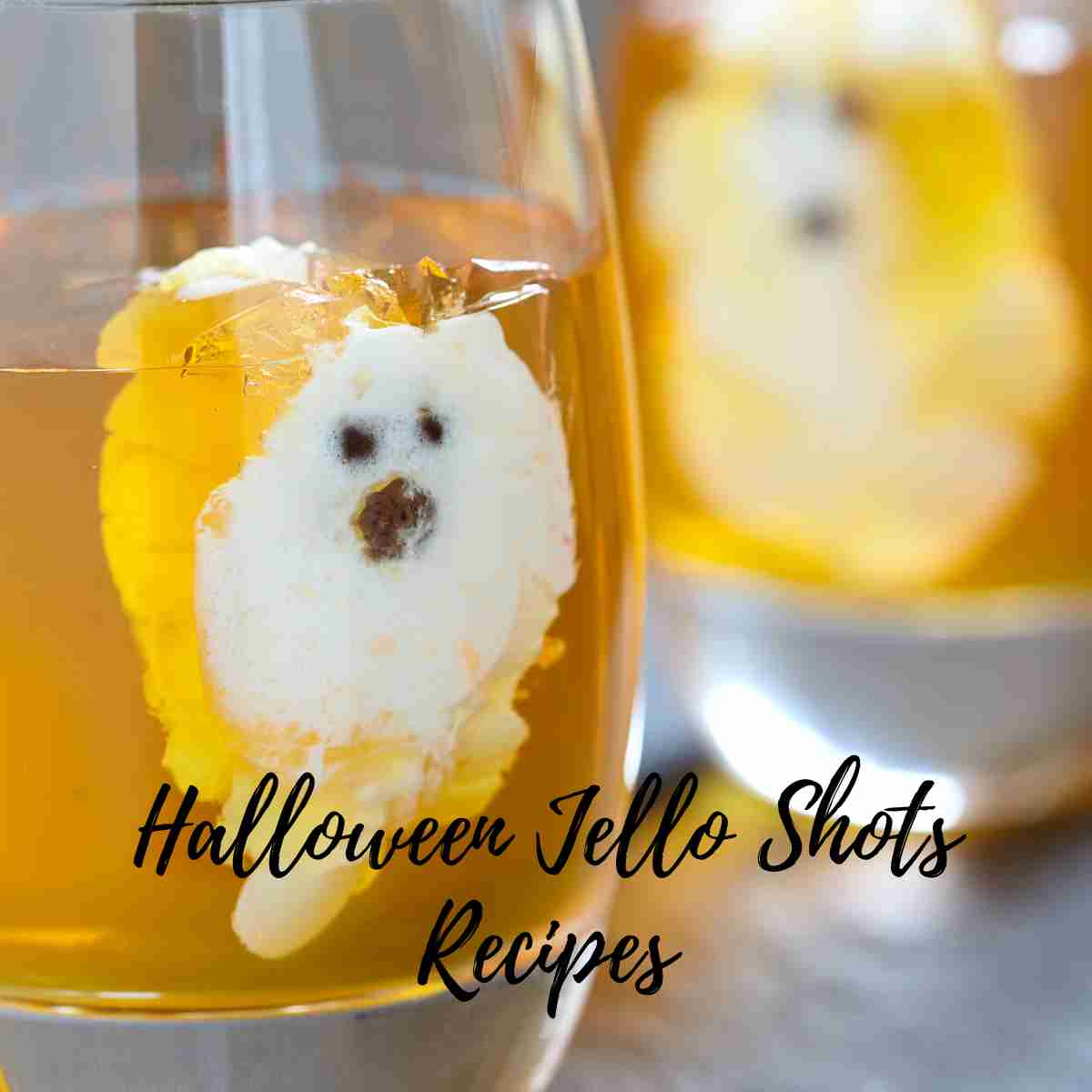 What are jello shots?
Jello shots are prepared with vodka or any other hard drink infused with a decent amount of gelatin! Poured into a shot glass, it is consumed in a single gulp! These jello shots are lovely and available in all sorts of flavors and colors! This makes the season of Halloween even more exciting and special! Vibrant and flavorful, jello shots are super easy for you to make, these jello shots are called gelatin shots as well!
These are created with a mixture of alcoholic beverages added to water and gelatin to create a squishy and wriggly mixture. The jello shots are served in cups and shot glasses! We can guarantee that your cocktail table will be the highlight of the party which is an extraordinary and colorful creation adorning the counter. Jello shots are made especially but you can also use any sort of hard drink that you require. You can use fruit juice to mask the strong flavor of liquor if you wish. The quantity of water and alcohol should be at par as you prepare the jello shots or the gelatin will not settle down properly. However, the proportion might vary depending on the alcohol and the fruit juice you select. For example, drinks like pineapple will disrupt the consistency of the gelatin and you must avoid it at all costs. These are highly popular for the spring season however Halloween and Thanksgiving are other occasions that entertain jello shots too! These are cheap and so easy to make in a jiffy!
You can also get a pre-made version of jello that is vegan too! The animal-based gelatin can be replaced with plant-based ones including agar.
The origin of jello shots-
If you are inclined to learn about the origin behind jello shots then here is something that will be interesting. Read on to find more.
The exact origin of jello shots is not yet determined. Everyone believes that it originated somewhere around 1897. However, recipes from the early 14th century have also stated the existence of jello shots in those days. A jelly punch recipe from 1862, showcases the way to combine alcohol with water and jelly. In the 19th century, chefs came up with jello shots with flavored orange flowers, fruits, and sherry in them.
In the 1950s, the modern jello shots came into being and received much fame across the entire America and soon smuggled their way into parties. But soon in the 1960-70s, the change in trends made jello shots lose their popularity. However, in the 1980s, the jello shots gained back their fame once again.
Some of the dos and don't of making jello shots
If you are trying out jello shots for the first time in the house then definitely there are some tricks and hacks that you need to keep in mind.
1. Use a small tool to bring out the jello shot out of the glass- jello shots are served usually in small glasses like shot glasses making it difficult to scoop out the shot with the aid of spoons! Hence it is provided with a toothpick so you can easily bring out the jelly!
2. Do not use the toothpick to prick the jello shots- you should not allow the toothpick to pierce into the glass or prick the jelly! It will destroy the texture of the jello completely. Instead, you can use them for scooping gently.
3. You can use your fingers for scooping the jello shots out of the plastic- the best way to enjoy the jello shots is with your fingers! The texture of the shots is best experienced with your fingers dug deep into the glass.
4. Squeeze the plastic cups to bring the jello shots out intact- there is another way to make sure that the jello shots come out clean as you eat them. All you need to do is squeeze the cup and the jello shots will pop into your mouth. This way you do not have to use your fingers or fight with a toothpick to do the job! It is a clean and hassle-free method to enjoy your jello shots. Try out this technique next time.
5. Allow the jello shots to break up in your mouth- in the case of regular shots, we always chug it down all at once! But when we are opting for jello shots then you can not use a similar technique! Allow the jello to break up in your mouth at first! This makes it release the syrupy and sugar flavor that you can relish for a minute before gulping it down.
6. Never use a syringe for delivering jello shot in your mouth- to make drinking innovative and fancy, you will be amazed that drinkers come up with so many ideas! One such method which has gained popularity is the syringes used to deliver the shots but let us tell you that the consistency of the shots will be runny and you cannot expect them to be chunky and wriggly like it would be if you had it with your hand.
7. Expect to taste the alcohol hit you first- the alcohol in the boozy jello shots is felt at the first bite! It is the spirit that oozes out of the gelatin first followed by the sugar and syrup! So be prepared for the bitter taste before any other flavor hits your taste buds! If you wish to avoid that then you should avoid jello shots altogether. On the other hand, the ones looking for jello shots with boozy delight should opt for this recipe.
8. Jello shots are not enough to get you drunk- the concentration of booze in jello shots is pretty low compared to other cocktails, so you can only expect yourself to get drunk with just a couple of jello shots.
Now that you know the basics of making cocktails like jello shots for Halloween then get started with the party preparations for the season already!
Easy & Delicious Halloween Jello Shots Recipes | Celebrate the Season!
The idea of the exciting jello shots just got better with the recipe of jello shots that glows in the dark! Turn off the light and enjoy the scene of these jello shots blowing your mind off!
The delicious Oogie-boogie jello shots are super delicious and the best boozy treat for the season! If you are planning to adorn the cocktails counter differently, do give it a try for sure.
The black and red jello shots are fantastic and topped with brilliant treats! The spooky look of the Vampire kiss jello shots will render you with a sense of macabre and thrill! Before the party ends, make it to the cocktail table for one of these!
The bi-color Halloween jello shots are exciting to make your holidays even more vibrant and feisty. Wait, are you organizing a costume party for Halloween this season? Then these jello shots are a must. So what are you waiting for?
The bloody eye jello shots are truly very creepy we have to admit. Perfectly suited to the theme of the occasion, these bunch of scary eyes will be staring at you with a sense of haunted glance. Be ready for the spine-chilling experience!
The yummy and sweet purple jello shots are right here to leave you smitten! The sweet raspberry liquor is outstanding and you should give it a try! What an exotic idea for you to relish this season of macabre!
If you are bored with eating candy corn in the same old way then we have got something new and exciting for you! The candy corn jello shots are brilliant and bright to raise the mood of the party instantly.
Bloody jello shots are perfectly suited to the theme of the occasion. Spooky and scary, the bloody jello shots are wonderful and such a brilliant option for you to enhance the fun of the season! So get ready for the wriggly-wriggly treat!
The best-drunk witch jello shots have a dramatic color of their own! It seems like the shots have been freshly brought out of the witch's cauldron. Yummy and rich, this is a wonderful option for you to indulge in this season! Topped with icing, your treat is ready!
Witch's Brew Halloween jello shots are super exciting and enriched with wonderful taste leaving you craving for more. Lovely and vibrant, the jello shots are gorgeous, and do give it a try!
Oh course you need to enter into the world of magic and spells with the butterbeer jello shots. Delectable and creamy, you are absolutely going to fall in love with the creation! Flavorful and rich, these are the ultimate treat for the season. Topped with frosting and syrups, your boozy treat is ready!
The black jello shots are indeed scary-looking drinks that you must try out during parties! Everyone will surely appreciate your creativity and love the boozy mood of the party. It might cast black magic upon you but we can't tell that yet!
Michael Myers's Halloween jello shots are lovely and enriched with the essence of strawberry! Combining booze with fruity treats in one gulp is perhaps the best thing that you can opt for!
These jello shots are made from poisonous apples and are such an exciting treat to make your Halloween even more fun and exciting! Boozy and tempting, every gulp of it will make you crave more and more.
The shots filled in a syringe are a unique way of presenting the jello shots however, you can expect them to be smooth and runny, different from the regular consistency. What an extraordinary idea for you to ravish this season!
The strawberry pop rock jello shots are brilliant red and topped with an enriching syrupy texture. Topped with crunchy mint candies are super exciting and such a great idea for you to relish. So what are you waiting for?
The bi-layer Jack Skellington jello shots are excellent with the mood of Halloween swinging in the air! Gorgeous and flavorful, these Jack Skellington jello shots are the best thing you need for the season! The spider candies are perched on top!
The apple pie jello shots are brilliant and squishy making your boozy treat even more wonderful and vibrant. Sweet and savory, the apple pie shots are one of a kind! Indulge in its fruity glory! So what are you waiting for?
Nightmare for Halloween, the Sally jello shots are vibrant and tasteful to make for the parties. Luxurious and colorful, the sally jello shots are super easy for you to make! This is a great treat for you to ravish and go all boozy!
The Black Widow jello shots are another fantastic creation making you crave more and more. Topped with cherries, the idea is lovely to make you crave more and more throughout the evening. The theme of Black Widow is indeed very scary and well suited to the theme!
Frequently asked questions associated with jello shots for Halloween
1. Do jello shots get you drunk?
Jello shots have a regular level of alcohol in them but the punch is not enough to get you drunk in a single gulp! You must look for other beverages if you wish to ingest a strong dose of booze. Apparently, jello shots should be less boozy and more about the squishy gelatin if you wish to make it authentically!
2. What are the benefits of jello shots?
Jello shots have a lot of sugar in them as a result they can mask the taste of booze pretty well! So if you are a beginner then you can get a little too drunk with a bunch of these shots.
3. What type of alcohol is used in making jello shots?
Generally, vodka is used for the preparation of jello shots. Single vodka can work with any sort of flavor, jello shots taste best with vodka as the spirit.
4. How many shots of alcohol are present in one jello shot?
If you wish to estimate the quantity of booze in jello shots then it has been found that four jello shots are equivalent to one shot of vodka. Hence you can imagine the boozy content of the shots which is very mild indeed.
5. Why do people drink jello shots?
Jello shots are definitely easy to prepare and a cheaper version of booze that you can enjoy as much as you want without having to worry about excess alcohol intake either.
Bottom Line- In conclusion, we can say that jello shots are the best boozy treat for Halloween due to the vibrant color and wonderful flavors. They are pocket-friendly and perfect for parties and bulk production at gatherings.