The purpose for us to teach you baking and share the tips to perfect your Halloween cake pops lies in making sure your effort does not go to vain! There are so many times we want to make a dish but one little mistake and the effort completely goes down the drain! With the Halloween season around the corner and so many responsibilities on your head, we do not want you to feel any more stressed, as your constant mentor, this article will serve to be your guide along the way!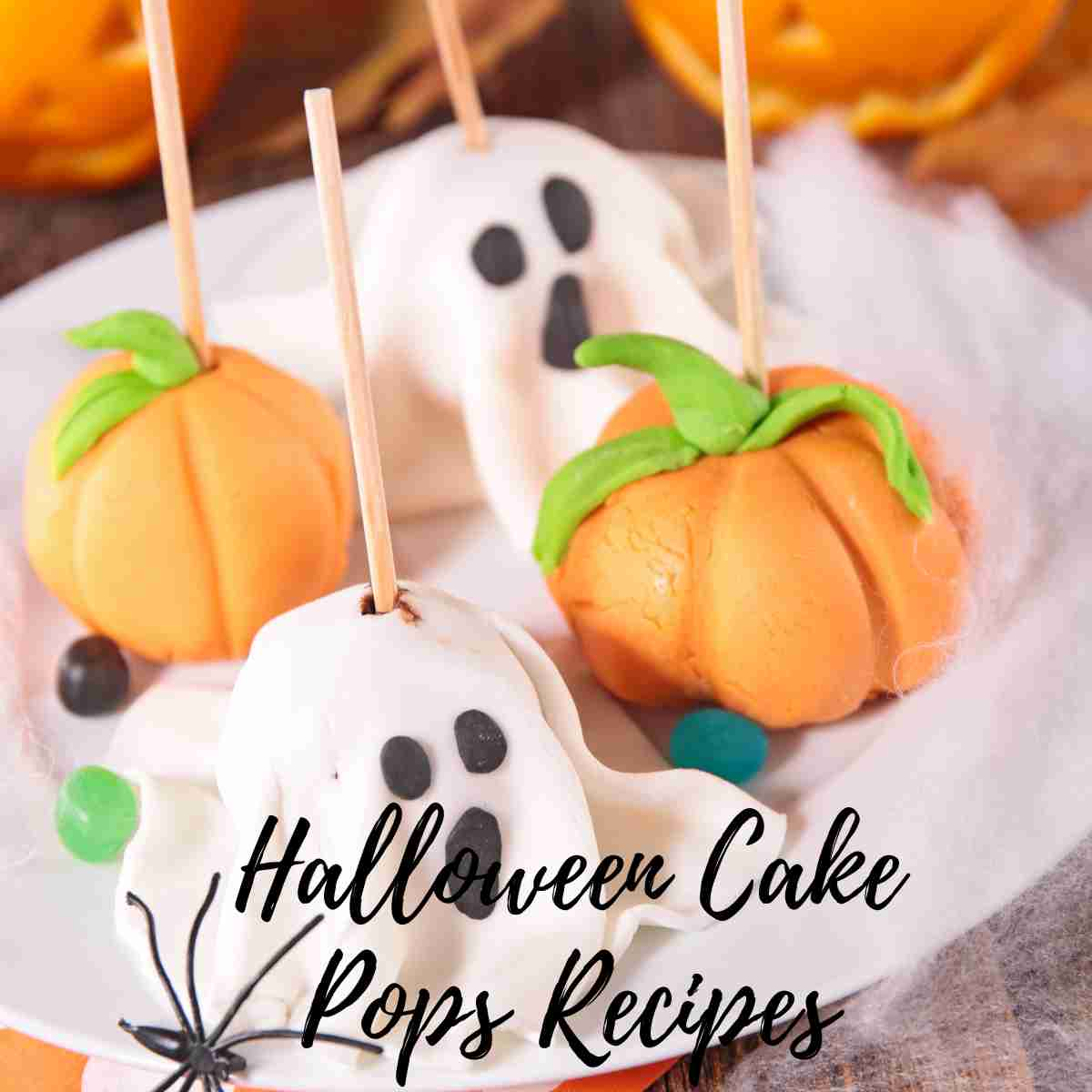 Tips to keep in mind while baking
1. Always follow the recipe- it is not bad to bring modifications to your recipe but when it comes to baking you have to be careful not to alter the process at all! Sticking to the given instructions is the prime most tip that you have to follow! Substitute ingredients only when you are instructed otherwise you should not at all! Stick to the rules and nothing can go wrong with your cake pops! The general reason that you will find behind a failed baking session is not following the recipe or the instructions properly. Pan size is also very important to determine whether the cake will rise or not! Substituting 6 inches with a 9 inches diameter pan will make the cake sunken in form. Don't just replace sizes only because you don't have them available at your home.
2. Everything works best at room temperature- when you will find that room temperature is mentioned besides a certain ingredient do not assume that it is done just for the sake of it! Eggs, sour cream, butter, milk, and so on work best when added at room temperature. For example, a cold slab of butter will never mix properly and create lumps. So it is best to allow the butter to sit for about one to two hours before you allow it to work within the mixture.
3. Measure the dry ingredients properly- it is needless to say that measuring all the ingredients properly is imperative to the success of the cake pops! Do you know the line difference between a successful cake and the unsuccessful one? It is that one extra or less teaspoon of sugar or cocoa you added or removed. Here again, we have to stress the fact that you have to measure all the ingredients precisely before you go ahead and blend them.
4. Choose the right type of flour you wish to work with -
There are certain recipes where you will need cake flour which is fine and smoother than all-purpose flour, however in the case of certain recipes you will be needing all-purpose flour too! This is because for example, in the case of chocolate cake the cocoa powder is always very smooth and hence you need something more than cake flour to give a coarse consistency to the cake.
5. Don't over-mix or under-mix-
In the opinions of the experts, neither should you over-mix or under-mix a cake ingredient mixture! This is because undermixing can create lumps in the liquid but overmixing will turn the solution too runny and flimsy and the cake will not be able to become fluffy at all! The aim should be to stir as long as the air pockets have not disappeared and there are no lumps at all!
6. Use parchment paper-
You should use parchment paper to line the bottom of the pan! Apply some grease so that the cake dough does not stick to the surface of the pan. It is also the size of the pan which is specified in the recipe that determines the success of the cake pops!
7. Don't keep opening the oven door- at least for the first twenty-five minutes, you should not allow the doors of the oven to be opened at any cost! Do you know why? The rush of air from outside drastically reduces the temperature and as a result, the cake sinks! Using an oven thermometer is the best way to determine if the ideal temperature has been reached or not.
Here is a pro tip if you are working with a convection oven- the temperature should be reduced by at least 25°F and the baking time by one minute.
8. Finally test with a toothpick- once you are done with the duration of baking, the most effective method is to pierce a toothpick inside the cake pop and see if it comes out clean! If so the cake is ready otherwise you have to bake it for a little longer.
9. Allow the pan to cool down- you should at least give thirty minutes for the pan and the cake pops to cool down before you begin with garnishing.
Make Delicious Halloween Cake Pops with These Step-by-Step Recipes
The ghostly Oreo truffles are the perfect definition of cuteness!
So if your kids have a food exhibition at school during the holidays send them with these delicious and gooey truffles packed in cupcake fillers.
Perfectly suited to the theme of the season, how can you miss out on the witch cauldron cake pops?
These are mini-sized bubbly and green pops loaded with chocolate and fudge in every bite.
Give it a try for sure!
Have you seen what a witch cauldron looks like?
The center is filled with a bubbly broth and the black cauldron is set on fire!
The recipe teaches us to make a chocolate mini cauldron and then fill it with peanut butter.
If you have loads of Oreos in the house that you are wondering what to do with them then here is a trick to make them even more delicious and irresistible!
You can try out the Jack Skellington look for the cake pops!
The cake pops are perfect bite-sized sweet treats that are perfect to serve at parties!
You may use them as appetizers or simply wrap them in a ribbon and plastic wrapper to offer as a return gift.
These wonderful cake pops are ideally suited to the theme of the holidays!
It seems like blood is smeared on the surface of the pops which are coated in white chocolate.
You can enjoy them fresh or frozen, whichever you like.
Once you catch a glimpse of the cake pops, it will simply become irresistible for you unless you take a bite!
Super easy to make, even beginners can try their hands at it!
Absolutely nothing can go wrong with this recipe of the spooky mummy pops which also has a pair of curious and googly eyes!
As the guests enter your house, you can ask the little ones to stand near the doors and offer them treats during the Halloween party.
Here is another way in which you can make the cake pop!
The idea of upside-down ghosts with spooky faces and eyes is brilliant and you will not even notice how fast the cake pop platter goes empty.
These bloody eyes are popped out of the socket and placed on the table! Imagine how horrifying the idea is!
The forks are inserted into each of the eyeballs and it seems like you are serving eyeballs for a Halloween treat!
It is only at the first bite that everyone will find out how tasty these cake pops are!
Here is another fantastic cake pop idea that we are sure you will find fantastic to display on the dessert table.
Literal zombie eyes!
Instead of making only one type of cartoon figure or character for a bunch of cake pops, make all of them unique!
Here are monsters, mummies, zombies, vampires and so many more.
The Halloween bat cake pops are the best that you can think of! Filled with dark chocolate and wings made with half pieces of Oreo, this is both an easy and brilliant idea for Halloween treats!
With a bunch of cake pops adorned at the counter, the kids will simply refuse to leave the dessert table alone!
There are sinister pumpkins, monsters, and mummy cake pops on display.
So don't waste a minute more and get started already!
Here comes another gorgeous idea for Halloween cake pops that we are sure you wouldn't wish to miss out on!
Adorned in bright purple chocolate icing, the pops look creepy and cute at the same time!
Wanna try this one and see how it turns out?
Filled with red velvet crumble in the center, the spooky cake balls marinated in liquid white chocolate dip taste so divine.
Are you ready to dive into the world of sweets and candies with us?
Then try out this recipe.
If you don't wish to invest much into the Halloween treats and are looking for a pocket-friendly recipe then perhaps the scary Oreo Halloween Jack Skellington pops are the best.
They are perfectly suited to the season and all you need are Oreos and some chocolate.
Even if we are warned against eating the Forbidden poison apples, these Halloween Cake pops will make you disobey the words of the elders.
It is a reason worth breaking the rules and enjoying something so tempting indeed.
Not exactly made from a pumpkin but resembling a mini-sized version of one!
These Pumpkin Halloween cake pops are the ultimate source of delight for kids as well as adults especially if you have a sweet tooth! Shall we try our hands at it then?
The sprinkles and chocolate chips loaded Halloween cake pops will be the first to disappear from the table!
Because they are so easy to consume! Take one in each hand and vanish into the crowd, dancing and swinging to the mood of the party.
If you are in the mood to experiment in the kitchen with a variety of shapes and figures for a Halloween dessert table then you must try making the adorable ghost cake pops!
Add a sense of elegance and charm to the table with the bouquet made of real black rose cake pops.
These are extraordinary and so pretty that at the end you will not even feel like eating them.
The colorful and vibrant cake pops shaped like the cauldron are one of the most classic Halloween cake pop ideas to indulge in.
The taste of the pops is super easy for you to make and flooded with rich cream within!
Smothered in white chocolate, the Halloween cake pops are perfect to try out this season!
If you are planning to send a treat to your friends and relatives with greeting cards, there is nothing better than wrapping a couple of cake pops too!
Here comes another wonderful recipe that we are sure you will find quite exciting and easy to emulate even as a beginner!
The experience of making Halloween cake pops is always so refreshing and we have the marshmallow pop recipe for you right here.
The pumpkin cake pops always hold a special place in our hearts and so will it for you when you make some of the mini pumpkin pops!
Sweet and perfect, this is an excellent idea we must say for the holidays.
It feels like a fresh murder has been committed to the house and the trail leads up to the kitchen!
We almost got you scared right? It's nothing but the bloody truffles being made in the kitchen.
You can derive an idea from the common Halloween costumes to theme the shapes of the cake pops! Here we have the recipe to make Jason's mask cake pops!
Do give it a try for sure! The kids will be delighted to munch on them!
If you are in the mood for something nice and cozy then try out this recipe of sweet cheesecake truffles which you can enjoy at the end of the dinner.
You can steal an extra or two for yourself to bed because we understand how hard it is to share cake pops!
How adorable do these spider Halloween cake pops look when displayed on the table?
But we will not lie, they look quite scary and creepy too at first glance.
The options are simply endless with Halloween cake pops and to be honest the more the better!
You can try out the truffles spider cake pop made wholly with chocolate.
This is such an extraordinary idea for one to indulge in this season.
Bottom Line-
Halloween is a time to be creative and have fun, and you can certainly have both with cake pops! From spider pops to pumpkin pops, there are a wide variety of Halloween cake pop recipes that can be used to show off your baking and decorating prowess. Not only will these creative treats be the hit of your Halloween party, but they will also make for great spooky memories for years to come. So pick out your favorite recipes and show your friends and family why you are the master of Halloween cake pops! Leave them with a lasting impression that invokes curiosity and encourages them to try these delights themselves. With these festive Halloween cake pop recipes, you can ensure that your party is full of Halloween spirit and sweet treats that everyone can enjoy. As the great author Charles Dickens once said, "There is nothing in the world so irresistibly contagious as laughter and good humor" – and cake pops are the perfect way to bring that to your Halloween party.