Elevate your seafood game with these irresistible hake fish recipes - from succulent baked dishes to flavorful pan-seared meals! Get inspired with the ultimate guide to the best hake fish recipes!
More collections: Best Sauces For Salmon, Simple Monkfish Recipes, Shrimp Soup Recipes, Orange Roughy Recipes, Tuna Steak Recipes, Indian Fish Recipes, Summer Mahi Mahi Recipes, Flounder Recipes, Thai Shrimp Recipes, Sea Bass Recipes, Trout Recipes, Snapper Recipes, Salmon Salad Recipes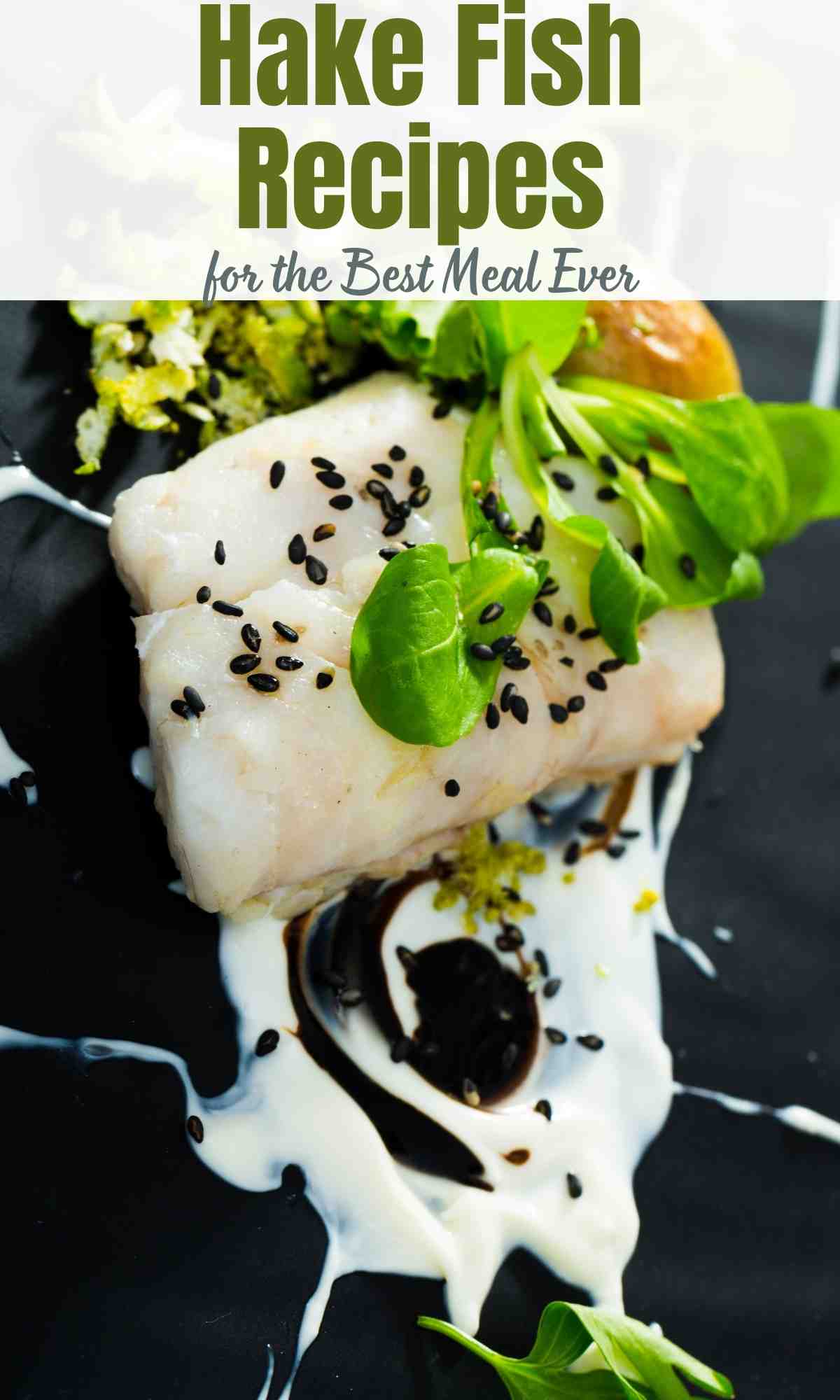 For all fish lovers, it is a delight to explore new ideas and wonderful dishes around the world. The sea is what fascinates them and provides them with endless possibilities to indulge in multiple cuisines and delicacies.
Well, making Hake fish is very easy as long as you are aware of the right techniques. Cooking hake this summer? Then you have to learn the tips and tricks right here. So without any more delay, let us get started with the preps! Read on to find more!
Table of Contents
What is hake?
If you come across in the supermarket and wonder what this fish is all about then here is some insight about the fish! So let's learn, shall we? These are members of the cod family found in depths of 1000 meters! There are twelve different species found in the family of Merlucciidae. From species to species, the taste and the texture can vary but mostly they have a milder taste, softer texture, and smaller flakes than others.
What are some of the facts about hake?
If you are inquisitive to learn more about hake fish then you should go ahead and read out about these interesting facts. This is to be noted that filamentous (long and thin) pelvic fins are semi-prehensile (able to be moved independently), allowing them to feel the substrate underneath for prey.
What are some of the benefits of consuming hake fish?
Like any other fish, hake is nutritious for the dieters! It is rich in lean protein and contains omega-3 fatty acids. Perfect to include in your meal as a balanced diet, you ought to give it a try! The concentration of mercury in the fish is extremely low!
Further, the price of hake is also pretty cheap and affordable which makes them common on the table. This is to be noted that hake fish is low in calories! It contains about 90 calories in 100 grams which is much much less compared to that of pork (260 calories) and so on.
What are the nutrients found in hake fish?
Well to cite, there are several minerals and nutrients which are loaded in your hake fish. Selenium, which strengthens your immune system and provides antioxidants to the body, is present in hake fish. Magnesium helps in the proper growth and maintenance of muscles and bones.
This is to be noted that hake fish is rich in vitamin B12 as well. The protein content of hake fish is also very high. To conclude the benefits of consuming hake fish are as follows-
Anti-inflammatory properties
"Good" cholesterol (HDL)
Prevention of plaque from forming in the arteries
Is it safe to consume hakefish?
Well, here is another valid question to ask yourself! Whether hake fish is good to include in your regular diet plans! Let's find out. The amount of mercury in hake fish is comparatively low and hence we can say that the fish is safe to consume for your meal. A 100-gram portion only carries between 7 and 38 milligrams. This amount is permissible and approved by the experts to be consumed by humans as mercury in such low quantities will not harm you much.
Wild-caught hake fishes are recommended by many to consume instead of farm-raised ones because of the high nutritive values of the former. However, the price of wild-caught hake is higher than that of farm-raised ones. But that is still affordable if you are in the mood to try out hakefish.
The Ultimate Guide to the Best Hake Fish Recipes
Tender and rich in taste, the baked fish with zesty lemon essence will surely bring water to your mouth!
Do not forget to make the cream sauce, after all, that is the highlight of the dish.
Delectable and flooded with rich essence, here is something that you should indulge in!
Tender and topped with crunchy breadcrumbs, you ought to give it a try! Savory and spicy, this is a wonderful treat that you should not miss out on.
Flaky and tender, the pan-seared cod in white wine sauce tastes so gorgeous!
Savory and succulent, this white wine tomato basil sauce will surely make you drool for more. Thank us later for the idea.
The fried and flaky pan-seared hake is lovely and loaded with great taste! Juicy and tender, this fish has a searing and sizzling crust that we are sure you will enjoy too!
Delightful and cozy, you must give it a try right away.
The crispy crust marinating the fish with Parmesan confers this one with a divine flavor!
Smooth, succulent, and rich, you ought to give it a try! Ready in no time, this recipe is super easy to curate and topped with smoky tomato slices.
Well, if you wish to make your job of cooking fish easier then we have this lovely recipe for you!
The oven-baked hake fillet is gorgeous and loaded with the right kinds of seasoning and spices.
The gorgeous hake with balsamic onions and smoked paprika tastes so wonderful!
Drizzled with thyme, the recipe turns out to be the best! The sweet and spicy flavor of the fish tastes so gorgeous we have to admit.
Here is a creamy and herb hake curry for you to ravish! Gorgeous and gooey, this Harissa and cream sauce dish is a creation of heaven.
Packed with cherry tomatoes, your fish dish is ready in no time.
Well, if you are looking for something nice and juicy then this Spanish hake bake is what you should try out!
Succulent and savory, the dish is so easy to make! Rich and cozy, this one is flooded with great taste.
The creamy and succulent fantastic fish pie tastes wonderful! Gorgeous and gooey, you ought to give it a try!
Savoury and smooth, if you are wondering how to make a fish pie this recipe will provide you with inspiration.
Whether you are making hake or halibut, the fried fish recipe is wonderful and scrumptious and such a delightful fish to relish!
Succulent and rich, the fried fish is crispy and the perfect appetizer for snacks or hearty appetizers.
The combination of ginger and soy gives your fish a delightful taste! Steamed fish fillet is tender, juicy, and delicious in every bite!
In fact, after the first, you will hardly be able to resist yourself. Shall we then?
Have you tried making ginger soy fish before? Because if you didn't then all we can say is that you are certainly going to miss out on something nice and juicy!
Flaky, tender, and saucy, this is the combination of only the best.
Preparing hake with zesty lemon essence, this fish recipe is served over a bed of light and flavorful couscous.
Fascinating and creamy, you ought to give it a try! Rich and gooey, this recipe is lovely and perfect to call a meal.
Coming up with roasted chili lime cod is super easy! The recipe makes you crave more in fact!
So grab your share and enjoy your seafood Sunday to the fullest. The smoky roasted flavor is palpable in every bite.
Here is the authentic Cape hake recipe that you should indulge in! Savory and succulent, you can feel the flavors of tomatoes, zucchini, and olives in the gravy!
Enjoy it with rice on the sides. Shall we try it out then?
Creation of the pan-grilled hake is so easy with this recipe that we have for you right here!
Exclusive and juicy, the grilled hake is best for the weekends if you are craving some fishy to accompany you at the table.
Crunchy outside and tender inside, you can serve the hake kiev with a creamy dip or tangy ketchup for snacks!
Your guests will surely be impressed with your wonderful creation. So what are you waiting for? Make it today.
Coming up with the Mediterranean baked hake is enriching and fulfilling all at once!
This interesting recipe will always yield a favorable outcome! Your fish is waiting at the table for you.
Trust us you will not be disappointed but rather pleased with the meal.
Well, here is some good news for all the fish lovers! Enriched with the zesty lemony essence and the strong flavors of garlic, your grilled fish is ready in no time.
Succulent and juicy, you should give it a try!
Other recipes you should check out: Kohlrabi Recipes, Chowder Recipes, Thanksgiving Appetizers, Christmas Cheese Appetizer Recipes, Christmas Snack Mix Recipes, Christmas Dips & Spreads Recipes