These days most of us are going gluten-free in our diet and to be honest there are valid reasons as to why so! Cutting down on your level of carbs ensures that you can keep a check on several diseases and health conditions! So if you are having guests at home who have already informed you they prefer a gluten-free diet and you as a host who is making gluten-free dessert for the first time, this article is meant for you! So let us begin to read ahead, shall we?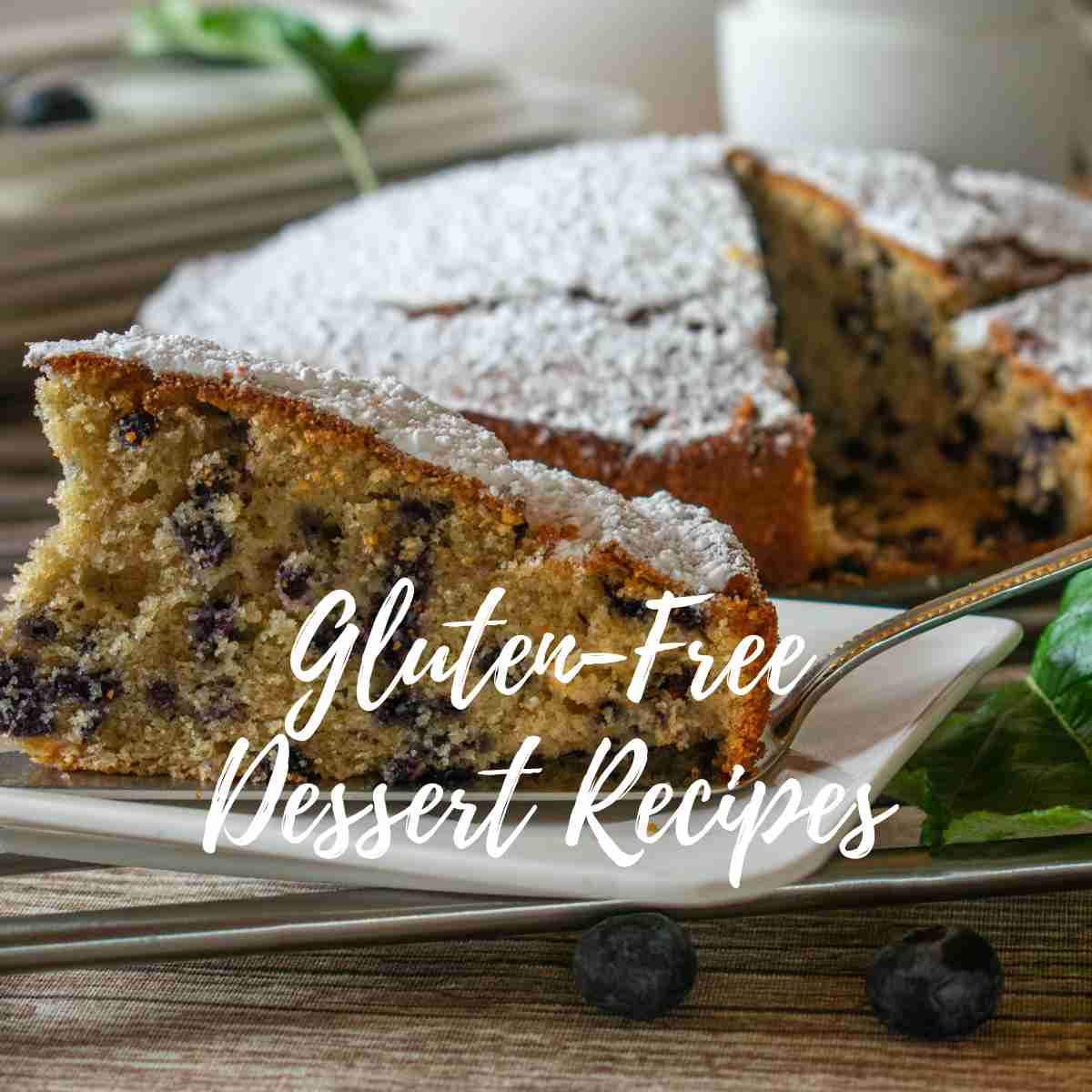 How to cook a gluten-free dessert for the guests -
1. Prepare from scratch- if you are making a gluten-free dish then one thing should be kept in mind. You have to monitor every ingredient that goes in! So readymade pasta mix or sauces are out of the question completely. You have to be sure that not a single lingering particle of gluten goes into the dish.
2. Ask suggestions from the guests- if it is your gluten-sensitive friend who is invited to the party you should take the initiative to go ahead and inquire about the nitty gritty of the menu! They will be able to spot flaws more easily than you can in case of a faulty gluten diet. If you are the one who has decided to shift to a gluten-free diet then make sure you talk to your dietician before proceeding.
3. Only get those packaged products that are labeled gluten-free-
It might be the case that you can't make everything at home from scratch or making a particular sauce at home seems impossible at the given time! Under such circumstances, you can shift to a packaged product but make sure that it contains the gluten-free tag.
4. As a beginner try out dishes that are easy to make- you do not have to head for an elaborate gluten-free recipe! On the contrary, you can prepare something as easy as soup and serve the croutons on the sides. It is better to make it simple than to go wrong and cause adverse health situations.
5. Avoid gluten contamination at all costs- it might happen that you are using the same cooking board or kitchen counter to prepare a gluten-free diet where initially you cooked something consisting of gluten! Under such circumstances, it is possible that tiny microscopic grains of gluten might have remained and slipped into your new recipe. You can avoid such a situation by washing and wiping the surfaces clean before you begin to work on a gluten-free dish. Kitchen gluten contamination is common and you can avoid the same by being a little careful and tidy around the space.
6. You can't even afford microscopic morsels of gluten- you will be surprised to hear about things where you can find tiny grains of gluten! That seasoning you received with pizzas last week! Don't use it again when you are creating a gluten-free dish for your guests! Even these seasonings might contain traces of gluten ruining your entire effort.
7. Avoiding cross-contamination at the table- if you are preparing gluten-free dishes for one of the guests you can not expect the rest to follow the same diet plans! So there will likely be both gluten and gluten-free dishes on the table! You as a host have to be careful about how you manage the situation. Do not allow the gluten-free dip to come close to the bread or use a separate butter knife so there are no morsels of bread entering the butter.
8. Inform your guests too- all of them should be aware that there are both gluten-filled and gluten-free dishes on the counter! One can simply mix up the spoon for a croutons-filled salad with a meat curry and hence the whole effort goes in vain.
9. Allow the gluten-free dieter to eat first- give a tour to the gluten-free guests in the dining room and allow them to pick their options first! Even before contamination occurs if they have fed themselves well, you can rest a while and not worry about the mess-up.
10. Keep some stocks in the house - if this gluten-free friend is a regular visitor at your home and shares meals with you frequently then you should have some supplies ready in the pantry all the time. In case they show up impromptu, you will still have something to serve readily.
If nothing works out then ask your friend to carry her supplies so both of you can enjoy the time together without having to worry so much about messing up the diet. Here we have some recipes that will surely come to your rescue. So are you ready to explore these gluten-free dishes already? Shall we?
Gluten-Free Dessert Recipes - Delicious & Allergy-Friendly Treats!
Whoever said that you cannot enjoy anything exciting when on a diet was probably kidding!
Here is the recipe for the orange chicken that we are sure will surely be fascinated with the first bite.
Sprinkled with herbs, there you go!
All it takes is thirty minutes to prepare this dish! The fully loaded Teriyaki Chicken is extremely flavorful and guesses what if you miss a wrap ever since you have been on a gluten-free diet, here is your chance to wrap the chicken in lettuce and enjoy it fresh!
The rich and exotic pepper chicken truly deserves all the praise and appreciation! But of course, you don't have to believe in our words!
The recipe is right here so you can find out for yourself.
If you are in the mood to enjoy soup then you should give a try to the wonderful potato soup that we have for you right here!
And guess what, it is devoid of flour too so you can enjoy as much as you want.
Can you imagine a gluten-free pizza? Well, this recipe has finally made it possible with gluten-free all-purpose flour.
So next time you are craving pizza and can not order from outside because you are on a diet, try this recipe.
If you are a fan of something cozy and spicy at the same time then you have to try out the recipe for chicken casserole flooded with buffalo sauce and sprinkled with chopped jalapenos.
Thank us later for this brilliant idea!
There is no way you can escape your diet but certainly a solution to make it less boring!
Try out the all-new recipe of herb steaks with garlicky essence.
Ready in just twenty minutes, all you need to do is toss the chopped potatoes unless it is smokey!
There is no way you should miss out on this exotic recipe of enchiladas! Gorgeous and perfect to make your meal exciting and flavorful.
Of course, you wouldn't imagine a pancake without gluten! But we have made your dreams come true!
A vegan option that is perfectly dairy-free you should make it for a hearty breakfast.
Everyone will leave the home completely satiated and content.
Enriched with the flavors of sun-dried tomatoes and basil, the Marry Me chicken is named so for a reason!
The tender rest sealed in gravy wants you to keep them on the table for every meal, a lifetime of companionship truly!
A low-carb recipe combining spaghetti, squash, and chicken is right here to turn your monotonous meal into something extraordinary!
So are you ready to dive deep into the world of heavenly flavors?
Then join us! So what are you waiting for?
Perfectly crispy outside and soggy inside, the herbed mozzarella sticks are wonderful and you should indulge in its extraordinary presence!
Served as a side dish, enjoy with a spicy dip!
Watching a movie and need something to munch on? Try out this recipe!
Here comes the comforting one-pot chicken rice! If you are wondering whether it is gluten-free or not then rest assured that it is!
You will be compelled to make more and more of the same.
So what are you waiting for?
If pizza seems like a huge commitment to prepare at home that too in a completely gluten-free style then we have the bite-sized pizza pockets at your rescue.
Completely gluten-free, you will fall in love with the dish served as an appetizer.
A wholesome recipe with chicken, veggies, and gluten-free ramen, the saucy delight of the dish will render you simply speechless.
So if you are in the mood to try out something unique then do give it a try right away!
The spicy buffalo chicken baked potatoes are the ultimate source of delight for people on a diet and tired of eating the same food again and again.
Crispy, salty and creamy, you will hardly be able to resist your craving at the sight of it!
Imagine yourself munching on bread and jam right in the morning! Yes, we understand that ever since you got into the diet that has been a distant dream!
But now no more with this amazing recipe that we have brought you!
Explore the dish of easy homemade soft bread which is absolutely gluten-free.
It is alright if this is the holiday season and you are in the mood to munch on cookies!
There is no way we are going to let the experience be spoiled. Here is a recipe for gluten-free chocolate chip cookies that you will surely find fantastic.
All you need are thirty minutes to prepare the sheet pan sausage dish!
Flooded with chopped potatoes and green beans, the dish is extremely healthy and you can consume it despite being on a diet.
It might turn out a little hard for you to acknowledge a gluten-free banana bread but we are not lying!
Try out this recipe with coconut sugar, choco chips, and chopped nuts added for an exciting taste.
We will not let you be deprived of the sumptuous tortilla soup! This recipe ensures that there are no carbs at all so you can indulge in this hearty dish as much as you want.
Here is a dairy-free recipe that you will surely grow fond of!
The white chicken chili has a distinguished taste about itself and if you love a hint of spice in your meal then do give it a try!
The creamy and gooey pizza casserole topped with pepperoni and cheese is the right source of comfort after a tiring day!
It doesn't matter if you are on a no-carb diet because this recipe is completely gluten-free. Shall we try it then?
Packed with chickpeas, cucumber, parsley, and meat, the recipe is brilliant, and if you feel inspired by Jennifer then you should make this one.
There is honey and quinoa with pistachio for flavoring too!
So what are you waiting for?
Succulent and topped with gravy, the meatloaf recipe is incredible and you should give it a try!
If you were disappointed that meatloaf will be out of your regime once you got a low-carb diet, we are here to relieve you of that stress.
The gluten-free dinner is ready for you right here! And guess what, without any hassle at all!
We have the baked ziti recipe which is super easy to emulate and drizzled with cheese so you enjoy it to your heart's content.
Yes, making a gluten-free dish is that easy! Here is the recipe for Mongolian beef which is flooded with the goodness of soy sauce.
The presence of brown sugar, garlic, and ginger is prominent in every bite. So shall we?
The creamy and buttery gnocchi soup is filled with the right amount of seasoning so it turns out to be comforting in every serving!
Whether it is winter or you simply need warmth on a rainy day, this chicken soup recipe is ideal for you.
Dig into the baked chicken nuggets that are flooded with the essence of succulent and juicy ground meat in every bite!
The perfect combination of crispy outside and tender inside.
And guess what, it is baked and so you don't have to worry about the oil content.
Delicious and flooded with all the essential ingredients like chopped veggies and seasonings, you are going to thank us later for this extraordinary idea.
Best way to make use of the leftovers in a healthy style.
All it takes is less than an hour to prepare a hearty meal for dinner!
Cozy and comforting, the enchiladas casserole is the best and will leave you tempted for more in every bite.
Bottom Line- Now that you know how you can keep control of your low-carb diet and yet enjoy something nice every day, you will love the process of gradually abandoning carbs! Moreover, it becomes easier to cook for guests who are on a diet as well. So get started already!