Halloween is all about indulging in wonderful dishes, especially desserts! We have to admit that no occasion is complete without the last bite of desserts and sweet dishes! Halloween cupcakes are the best among the lot! You can enjoy it any time of the day! Whether you are craving something sweet and easy after dinner or you are planning to gift a cupcake basket to your neighbors during the holidays! Here are some awesome recipes and tricks that you can follow to make the best Halloween cupcakes in the world! Let us find out what can be done! Shall we?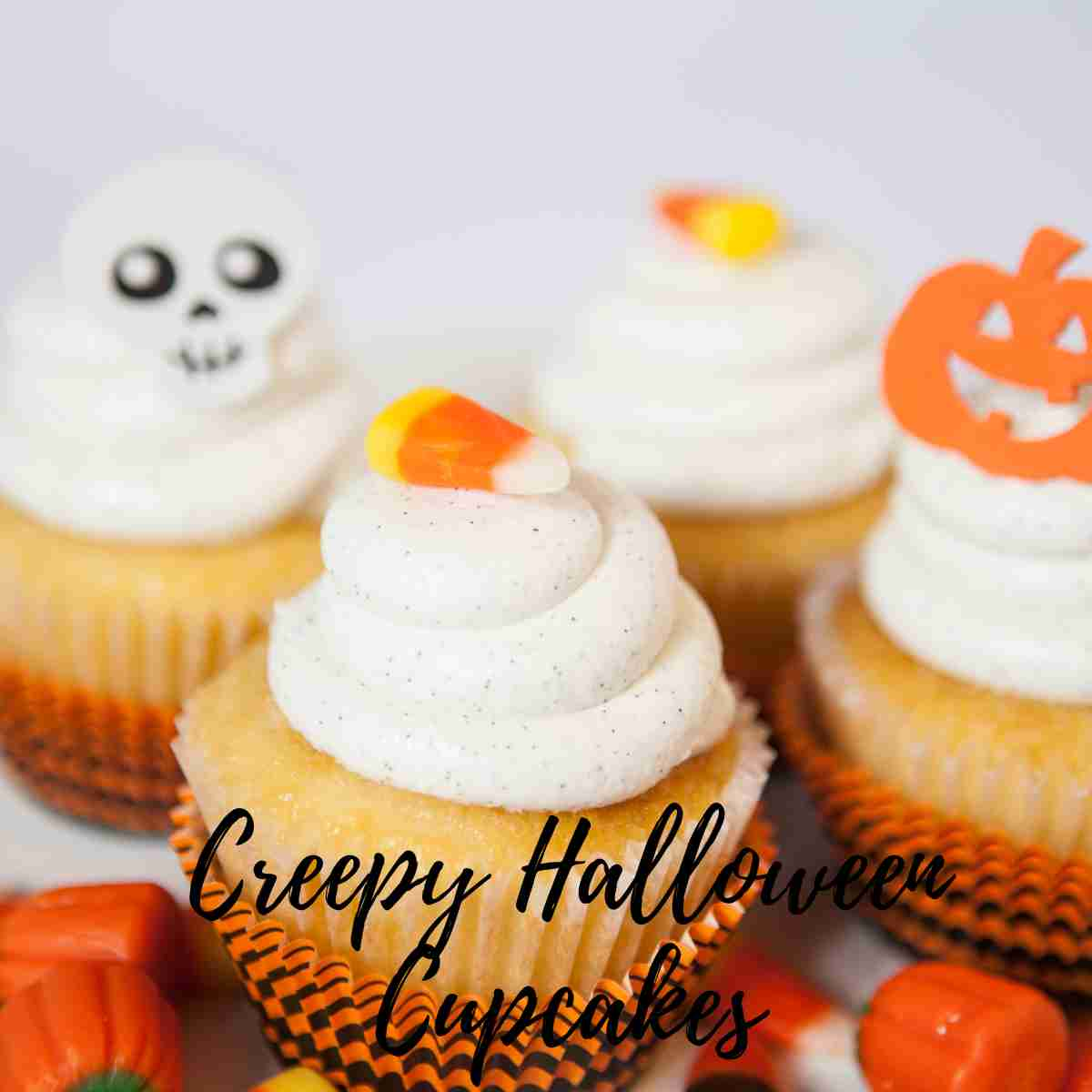 Tips to bake the perfect Halloween cupcakes in the world
1. Always abide by the rules of the recipe-
Remember that the amount of ingredients and items that are mentioned in the recipe is there for a reason! Each ingredient has its special purpose and substituting them with something else may not result in the cupcakes you desire to make! Also, follow the exact quantity which is mentioned in the list! Otherwise, you will not be able to achieve the right flavors! If you wish to bring about addition and alterations to the dish then you must go ahead and follow the ones mentioned! If the recipe doesn't suggest a substitution, you simply should not do so!
2. Work at room temperature- some recipes and ingredients give the best result at room temperature only! So if somewhere it is mentioned that you have to work at room temperature with certain items in the dish then simply do not improvise on your own! This holds the potential to destroy your dish completely. After investing so much time, effort, and ingredients, you simply do not wish to let it go down the drain, will you?
3. Over-mixing and under-mixing are both dangerous- nothing more or nothing less is better! You should always follow the instructions that are given in the list. Over-mixing can indeed have too many side effects! This will result in over-developing gluten and as a result, the cupcake might have a tough or dense texture.
Similarly, under-mixing can be risky too! There will be lumps and all the ingredients will not mix together evenly! You will simply not be able to achieve the required flavor! Mix until there are no air bubbles and pockets left in the mixture and a little more for blending smoothly!
4. Use high-quality cupcake liners- the cupcake liner should be strong and sturdy! If you are working with cheap quality liners then they will turn greasy and oily! Once you start working with cupcake liners that are the better quality you will notice the difference yourself! The cupcakes will no longer stick to the sides of the paper and it will be easier for you to take them out.
5. Always fill the cups with cupcake mixture carefully- there is a technique for filling cupcake mixtures! Certain cupcakes rise too much and then sink! Hence there can be a chance that they might overflow! So when you are filling the cupcake holders be careful how much you are filling! Approximately ⅔rd cup should be filled so that in case there is a rise you don't end up with too much overflow!
6. Keep an oven thermometer handy- if you have a modern oven then the temperature marks might be calibrated at the sides, however, the temperature which they show on the screen, the inside may not register that temperature. For instance, if it shows 350°F remember that temperature will not be accurate but 10°F up or down. If you are using a convection oven then always record the temperature as 25°F less! The best way to determine the temperature of the oven is with the aid of an oven thermometer! This enables you to keep a record of the internal heat!
7. Test with a toothpick- if you wish to determine whether your cupcakes are ready or not, the best technique involves using a toothpick! Pierce it into the cupcakes and bring it out! If it remains clean then the cupcakes are ready, otherwise, if the toothpick gets smeared in cupcake dough then there is still time for them to bake.
8. Allow the cupcakes to cool first- immediately after baking, you should not start to decorate them! The cupcakes are allowed to cool down for ten minutes and then placed inside the refrigerator! Take it out after twenty minutes and then start adorning it with the frosting. If the cupcakes are hot and you start immediately then it might happen that the frosting will melt away! You surely do not want that, do you?
Now that you more or less know how to tackle your cupcakes, we will share some cool cupcakes with you!
Deliciously Spooky Halloween Cupcake Recipes
Of course, we cannot imagine Halloween without the presence of cream cheese and pumpkin cupcakes!
The gooey and warm pumpkin essence in the crumbly crust followed by the smooth cream cheese frosting simply makes you crave more and more.
The black velvet cupcakes are perfectly customized for the season! The rich essence of icing and the sinister charm of the cakes makes you feel the predominant presence of macabre and horror in the house.
The gorgeous and flavorful Halloween cupcakes are delicious and you should give them a try!
Enriched with syrup and cream cheese topping, the dish is the best!
There is a broken glass piece( not literally though) to showcase there has been a murder.
The celebration of Halloween just gets better and more wonderful with the bleeding black cupcakes!
Take a bite of the dish and you will be wondering about filling your tummy once with cupcakes!
That's how tasty it is!
Here comes the all-time classics, the Halloween witch hat cupcakes!
Super easy to make and topped with Oreo and Hershey's kisses, you must bake them during the holidays and offer them as presents to relatives.
Make cupcake baskets and deliver them to their house to convey your warmth and affection.
Pumpkin cupcakes are always an age-old recipe that everyone prepares for the Halloween season!
Topped with cinnamon cream cheese frosting, the dish simply becomes so comforting as a source of after-dinner indulgences.
The tender and crumbly ghost cupcakes will simply take you in awe!
Delicious and gooey, the mini ghosts are truly adorable and yummy at the same time.
The smooth presence of marshmallows makes it even more delectable and difficult to resist.
If you are not a great fan of candy corn even then this recipe will make you change your opinion about the same!
The cupcakes are highly sumptuous and flavorful in every bite. Plus, it gives a vibrant touch to the table too!
Halloween can be vibrant and bright too, isn't it?
You are up for a surprise with the Halloween cupcake recipe that we have for you right here!
Could you imagine a cupcake with stuffed cheesecake? Well, that is possible if you follow this recipe.
The bloody red velvet cupcakes are the right way to indulge in sweets for the holidays!
This is a recipe that both kids, as well as adults of the house, will fall for and make you prepare more and more batches every day!
Be prepared as there is no way you can escape the flavors of Halloween Oreo cupcakes!
Absolutely the best, the at-shaped cupcakes are ideal to sway you off your chair at the first bite.
Thank us later for this idea.
Here come the First Year Reese's cupcakes that are a perfect trail cupcake recipe for beginners!
There is absolutely nothing that can go wrong with this batch of Halloween cupcakes. So what are you waiting for?
Make it today!
If you are a vegan and wondering if you can enjoy cupcakes like everyone else at Halloween then we are here to relieve you of the stress!
The spider cupcakes are gluten-free and completely safe for dieters as well.
If you are completely out of ideas and do not know which cupcake to prepare this holiday, we have an extraordinary recipe for you!
Delectable and gooey, these cupcakes will make it impossible to stick with one.
Tell us how it goes!
If you like brownies and cupcakes then we have both for you combined in one dish!
The brownie cupcakes are extraordinary and you will surely love this idea if you are a fan of gooey and crumbs crust.
Try it out for sure!
Rich and crumbly, the spider web cupcakes are the right source of comfort after dinner.
Enriched with icing, these cupcakes look quite horrifying but taste the opposite.
So if you are planning to make something unique for Halloween try this one!
The blueberry-infused cupcakes with lemon meringue frosting are wonderful and perfect for you if you are a vegan dieter!
There are no eggs so you do not have to worry about meddling with your diet! What a brilliant idea to try baking this season!
Did we mention the chocolate skull?
You will surely go head over heels for the Halloween swirl cupcakes! Gorgeous and super easy, the recipe is fantastic and you should give it a try!
Tempting and rich, make batches of the cupcakes as you will surely run out of them soon.
If you are a mad lover of chocolate cupcakes then you have to give a try to the wonderful chocolate bailout cupcakes meant for the season!
Fabulous and delectable, it is a treat for the tastebuds in every bite.
It is so easy for you to make the Halloween sprinkle cupcakes!
Delectable and creamy, the cupcakes will melt in your mouth and leave a sweet aftertaste.
Thank us later for this extraordinary idea.
Here come the bloody Halloween cupcakes which are super rich and smooth in every essence!
Gorgeous and gooey, the cupcakes are gorgeous and flooded with edible blood within ( of course we are joking)!
Or, are we? Find out for yourself and let us know.
There is everything that you can think of! Green slimy gel, spider candy, skull, and bones adore the peanut butter fudge-filled cauldron!
Are you excited already? Then do not waste a second and make this dish right away!
Zombies feed on the brain but imagine if you could feed on them instead. Here are the zombie brownie brain bites which are flooded with the green slimy chocolate and the wonderful presence of brownies too!
Try it out for yourself!
Here is something fun, colorful, and exciting for you to try out! The vibrant and feisty Hocus Pocus cupcakes are brilliant when they are displayed on the dessert table never failing to steal the show.
So what are you waiting for? Grab your share already!
You are all up for a surprise with the Halloween Oreo cupcakes! Flooded with the essence of rich chocolate, the Oreos are hidden within the layers so good luck with that!
It shall be fun looking for them in every bite.
If you were obsessed with Harry Potter as a kid, the butter beer cupcakes are what will truly satisfy your taste buds.
Tasteful and enriching, these crumbs cupcakes are a wonderful idea to indulge in this season.
These aliens will be peeping at you from the cupcake tray! The idea is delicious and you will be satisfied with your own creation.
So if you are a fan of cupcakes then this holiday season do not miss out on the chance to make them.
Flavored with peanut butter and butter finger frosting, the recipe is outstanding and you should give it a try!
Creamy and crumbly, the recipe is awesome and will make you forget about anything else on the table.
Try out the exotic Halloween cheesecake bars which are truly mesmerizing!
Easy to make and hardly consumed anytime, the recipe is wonderful and even if you are a beginner there is nothing that can go wrong with the cheesecake bars!
Cute and creamy, the Halloween ghost cupcakes are so exotic and will tempt all the cupcake monsters in the house to steal them once the batch is ready!
We can guarantee you that the ghost cupcakes will first disappear from the table!
This had to feature on the list! The season of Halloween is incomplete without Oreo cupcakes on the table.
If you like to bake but are tired of too much this season, you can end the holidays with the classic Halloween Oreo cupcakes.
Bottom Line- There are so many variants of Halloween cupcakes that you will simply not be able to choose one! They are all conquerors of the heart! Whether you are a beginner in baking or an old enthusiast, these cupcake recipes are perfect for you to explore.