Often you must have wondered why each time chicken turns out to be fibrous and stretchier than you expected! It is true that most often the flesh feels dry once you cook them no matter the amount of marination you do! And honestly, if the flesh is hard then the entire recipe falls pale! Are you wondering how to make the creamiest chicken recipes ever? Then you have to check out these easy-peasy tips that will come to your rescue.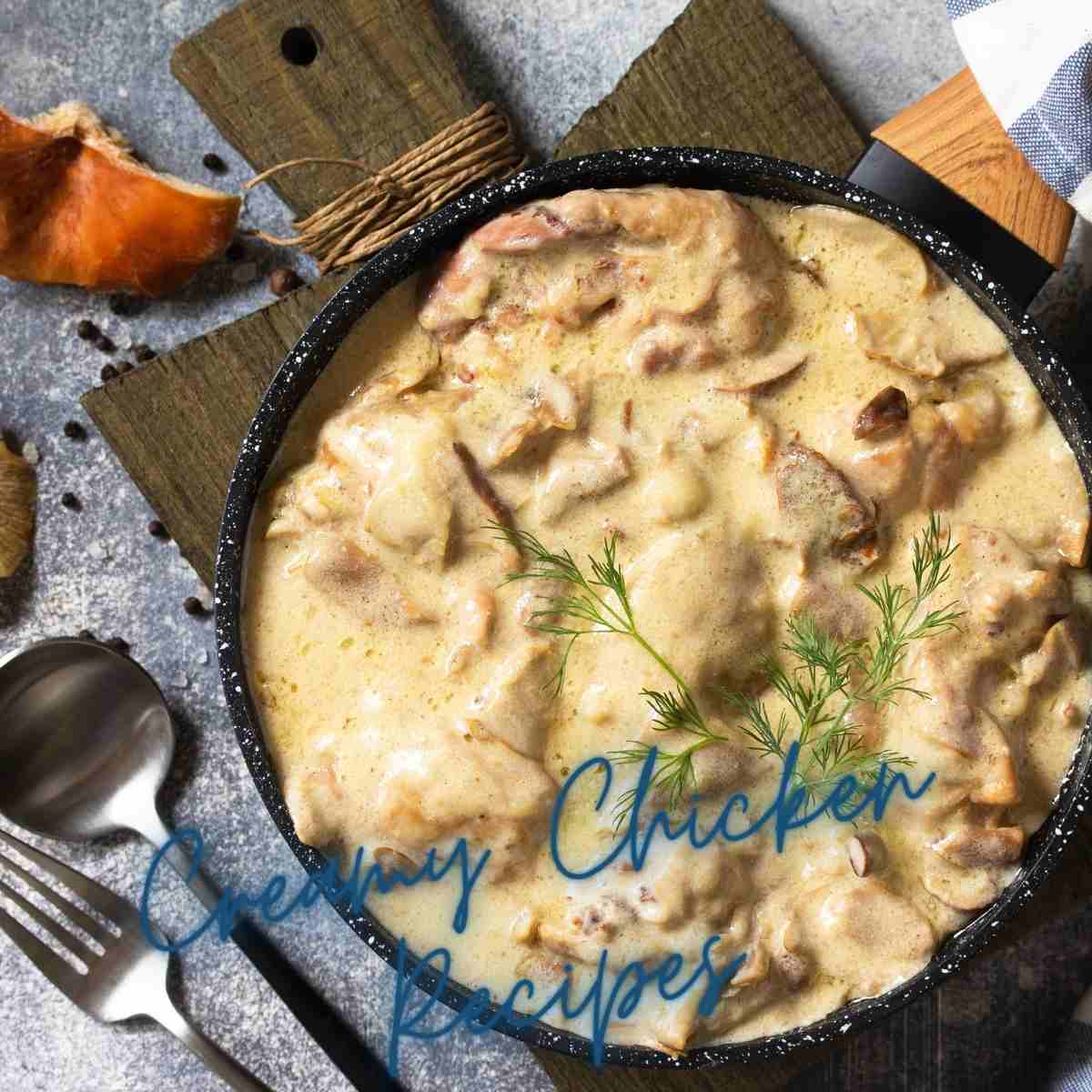 Let us first make the meat tender, shall we?
Why does chicken meat seem dry and rubbery?
Before you address the problems you need to recognize them, isn't it? So what makes the chicken flesh hard and chewy?
The quality of meat that you buy from the shop to cook the curry decides greatly how the recipe will turn out to be! Do not buy dry meat which will spoil the flavors of the dish.
Overcooking the dish can also harden the flesh! This is because, subject to prolonged heat during cooking, the fibrous bonds toughen up on a molecular basis and hardens the meat.
There is certainly a way to prevent it! Let us find out below-
Purchase "slow-growing" chicken always.
Subject the curry to sufficient moisture so that the meat pieces do not dry up.
You should marinate the chicken in brine for at least thirty minutes to tenderize the meat.
In fact, you do need a detailed discussion on why the chicken turned out to be so rough and rubbery! Let us find out what are the further reasons.
1. Overcooking- if you leave the chicken in the pan for too long then it is likely that the complete moisture of the flesh will be drawn out rendering them dry and tasteless. The absence of moisture makes the protein fiber in the chicken elastic and dry! Never go for woody chicken which has tougher muscles and difficult to chew than non-woody ones.
White striping can be another cause behind the hardening of the flesh! These run parallel to muscle fibers and degrade the quality of the meat and reduce the soft texture.
2. Does rubbery chicken indicate undercooked?
Undercooked chicken can also have a rubbery consistency! The way to recognize them is by the shiny surface and the jiggly texture. However, you should never eat undercooked chicken as it can even make you fall highly ill leading even to food poisoning.
3. What is the safe temperature to cook chicken?
Chicken is tenderized and cooked at an optimum temperature of 165°F where it is neither undercooked nor above so that you can enjoy the tender meat.
4. Is it safe to eat chicken meat that is elastic?
In woody chicken, the number of connective tissues is more, making them tough and difficult to chew even after cooking well. The increase in growth rate is affected by an increase in the number of white striping and connective tissues.
With age this keeps affecting the tender flesh of the chicken and even damage to the blood vessels contributes to this factor.
Read also: Quick And Easy Sheet Pan Shrimp Recipes For Dinner
5. How to prevent chicken meat from hardening during cooking?
Some methods of cooking in which you will only likely harden the meat are as follows-
Boiling
Simmering
Stew
Slow cooking
Braising
All these methods involve cooking with liquid in the pan which gets absorbed by the meat and prevents them from hardening.
Here are some amazing creamy chicken recipes that you can try out now!
Amazing creamy chicken recipes to follow
1. Creamy chicken stew recipe
You shall need even less than an hour to prepare the creamy chicken stew which is magic in every bite. We have cooked it with mushrooms, carrots, thyme, and figs. You may either use chicken breast or thighs to cook the stew recipe along with a dash of butter and a sufficient amount of heavy cream.
2. One pot of creamy pesto chicken pasta
Are you ready to try this dish with spinach and sun-dried tomatoes cooked with shredded meat and juicy pasta? Well, of course, as you can hardly resist it! We have made use of both parmesan and cream cheese.
3. Creamy Tuscan "Marry Me" chicken
Well, literally as the name suggests, you will simply not be able to prevent yourself from enjoying this recipe created to make you propose a lifetime commitment to this dish, the moment you taste it!
4. Creamy garlic lemon orzo chicken skillet
Perfect for a weeknight meal, the recipe of the skillet chicken dipped in lemon sauce and creamy gravy marks its gracious presence on the table. We have used parsley and orzo pasta to heighten its flavor even more.
5. Easy chicken salad recipe
We have created a healthy and eco-friendly version of the traditional salad so you can have as much as you want. There is yogurt, sage, dry onion, and Dijon mustard with cream to create this fantastic dish which you can enjoy as a side.
6. Cream cheese bacon chicken pasta
We have cooked bacon and shredded chicken breast with pasta and cream to create this dish! There is loads of cheese, garlic, and spaghetti which renders the recipe with a distinguished burst of flavors. So shall we try it out then?
7. Creamy chicken salad bites
These bites with crackers and cheese are delicious! We have prepared the salad with ranch dressing, mayonnaise, and parsley to top it with cucumber slices to finish the look. You may serve it as an appetizer to the guests at the weekend party.
8. One pot of creamy pesto chicken pasta
All you will need is thirty minutes to create this recipe of creamy pesto chicken pasta in one pot! There is garlic, spinach, and pesto along with penne pasta in this dish made with shredded chicken breast.
9. Creamy chicken stew recipe
If you wish to select your next comfy dish then you should give a try to the creamy chicken stew created with carrots, parsley, mushroom, and thyme! There is chicken stock and heavy cream for the gravy.
10. Creamy pesto chicken
Made with just a couple of ingredients, the creamy pesto chicken is loaded with flavors! If you have unexpected guests at home then this recipe is ideal for you to try out! There are pesto and grape tomatoes added as well.
11. Creamy Tuscan chicken
We have prepared a gorgeous one-skillet recipe of creamy Tuscan chicken cooked with basil, oregano, and parsley for flavoring. Chicken broth and spinach escalate its flavor even more. So do not forget to try out this recipe on a busy weeknight.
12. Creamy mushroom chicken
The flavor of the garlicky mushroom sauce in which the pieces of chicken breast are soaked creates wonder in your mouth! Creamy mushroom chicken is delightful in every bite and perfect to suit almost everyone's taste buds! So shall we?
13. Creamy Chicken Francese
How can we miss out on the gorgeous creamy chicken Francese that is flooded with the taste of lemon and parsley? Slices of lemon are dipped with meat in the gravy as well as lemon juice is added to the broth for a distinguished flavor.
14. Creamy chicken korma
Just the best curry to try with a bowl of rice or bread! Juicy and succulent, the meat cubes are coated in a creamy gravy consisting of coriander, cardamom, and turmeric. We have also used tomato puree and chicken stock cooked in vegetable oil.
15. Creamy tarragon chicken casserole
If you are a big fan of chicken casserole then you must try making the chicken casserole with creamy tarragon the best! We have used Dijon mustard, creme fraiche, and celery sticks are an amazing combination that you will be delighted to explore.
16. Creamy chicken with corn and chorizo
Spare yourself about thirty minutes during cooking and come up with the Spanish chorizo chicken with cream and corn! Delicious and literally mouth-watering, you can enjoy this dish with a glass of wine and garlic bread on the side.
17. Creamy chicken, chive, and mustard gratin
Topped with bread crumbs, the creamy chicken with chive and mustard is a detectable choice to add to the table this evening. Potatoes and Chesire cheese work wonder with each other. So try it out for sure!
18. Chicken with creamy mushroom sauce
Chicken with creamy mushroom sauce is another gorgeous recipe that you will be delighted to relish for a meal! Enjoy with a bowl of rice and explore the sharp presence of Dijon mustard and thick cream.
19. Creamy tomato chicken skillet dinner
Creamy tomato chicken skillet dinner is topped with herbs and leaves rendering the dish with a heavenly taste! There is basil for seasoning, tomato, and red pepper to maintain the balance between sweet and sour! What a brilliant choice it is!
20. Creamy parmesan lemon chicken
Delicious and creamy, the parmesan cheese topped with the chicken with lemony essence is outstanding and you should give this one a try! Lovely to couple with a bowl of rice on a warm afternoon brunch. So shall we try it then?
21. Yum yum million-dollar chicken casserole
We shall not be surprised if you give up millions of dollars for this chicken casserole which is flooded with the richness of thick cream! Packed with cornbread stuffing, the recipe is simply outstanding for you to indulge in!
22. Chicken pot pie rice-a-roni casserole
The combination of sour cream, cheddar cheese, garlic, and chopped onions in the rice-a-roni recipe renders this chicken pot pie with a marvelous taste indeed. Juicy and succulent, you will certainly fall in love with the taste of this dish will be your next comfort choice.
23. Chicken parmesan casserole
If you wish to try out creamy pasta in the casserole then you should go ahead with the classic chicken parmesan casserole cooked with herbs and served with chunks of tender meat! Mouth-watering and melts in every bite to create an everlasting impact.
25. Poppy seed chicken casserole
This is rather a unique recipe that you should give a try! The tender chicken bites with poppy seed sauce are delicious and you should give it a try! What a cozy and comforting dish to indulge in!
26. Creamy garlic chicken
We are absolutely a fan of the creamy garlic chicken which is prepared with a strong garlicky essence and taste! There is spinach and butter apart from that to give a subtle flavor and warmth to this casserole recipe.
27. Chicken thigh with creamy tomato basil spinach sauce
The combination of spinach and chicken has always rocked the cooking world! And when you mix creamy sauce and basil with it, the recipe ought to stand out. Tomatoes give a sweet touch to the dish.
28. Creamy mushroom chicken
The garlicky flavor of the gravy with sliced mushroom floating in the sauce gives this chicken curry a delectable flavor which is indeed so hard to resist! Thank us later for the recipe which turns out to be a treat to your taste buds.
29. Creamy chicken, chive, and mustard gratin
We are absolutely in love with this dish created with creamy sauce and the amazing combination of chive and mustard! Topped with bread crumb and Cheshire cheese, the recipe is a must-have. So shall we try it out then?
What is the ideal way to cook chicken tenderly?
So now that we are equipped with a couple of recipes, let us see what is the ideal way of making chicken!
If you are taking all the measures of cooking the chicken tenderly and yet it turns out to be hard then you are buying the wrong meat perhaps! Visit the shop and purchase the slow-growing meat where the connective tissue and white stripping are comparatively less.
However, a slow-growing chicken is costlier than the normal chicken breast or thigh that we purchase in the market! You can expect the price to be around thirty to forty percent more. This is because poultries housing these chickens requires more space, resources, food, and water! Hence the selling price of meat is also comparatively more. However, if you can enjoy your dish more, then it is worth purchasing at such a higher rate.
Some tips associated with making chicken recipes-
1. Always work with temperature instead of time.
When you are preparing meat, you need to cook by the temperature and not the time! The ideal temperature to work with chicken is 165°F which should be maintained! A temperature lower than that will leave the chicken undercooked while a temperature above will render the chicken hard for you to chew.
2. Choose the right quality of chicken-
It is a must for you to buy tender chicken from the shop! Always make sure the meat you are buying is fresh and slow growing otherwise there is a chance the taste of the dish you are preparing will be reduced. If you wish to enjoy juicy and succulent meat then give this dish a try!
3. Try to avoid frozen chicken-
Buying fresh meat is the ideal option instead of going ahead with frozen meat which when thawed has a lesser shelf life.
4. Do not crowd the pan-
Choose the size of the pan accordingly as you are cooking! Crowing too much meat in a small pan will leave them undercooked. Spread out the pieces so they are cooked evenly. Instead of placing all the meat in the pan at once, you can in several rounds.
Bottom line- so that's all chicken and the delicious recipe that crowd our tables every day! You no longer have to visit the restaurant to enjoy tasty chicken curry as we have them right.