Are you fond of fruits and veggies? Well, then you are looking at the right place! In case, due to your busy schedule, you find no time to relax and cook, we can still help you manage the daily intake of greens and fruits!
Moreover, if you wish to step over a healthy way of living or currently following a diet then a smoothie is exactly what you need! Here in this article, we will share with you the benefits of making a smoothie at home followed by twenty exclusive recipes.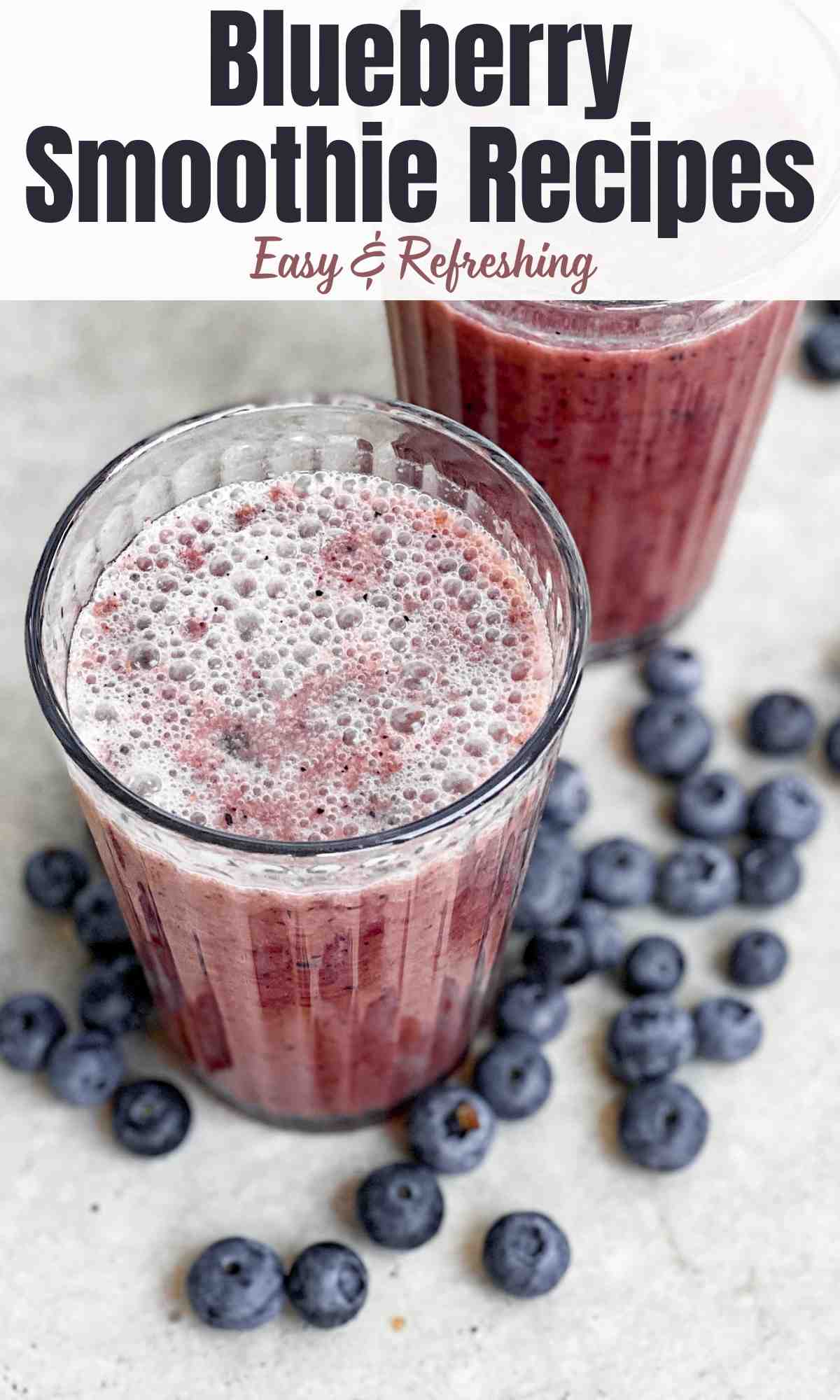 Table of Contents
How can smoothies be a time-saving option?
It is fine if you have no time to make elaborate meals because that is fine. As long as you have a glass of smoothie in your hand, all your nutritional needs will be fulfilled. Rushing to work in the morning and cannot prepare breakfast? Make a glass of smoothie in less than a few minutes.
Did you come home late, exhausted and hungry? Again you need a smoothie by your side to rejuvenate your mind and body. Just a blender and a few simple ingredients can make your job so much easier and shorter!
What are the ingredients that you will find in a smoothie?
Well, depending on the smoothie that you make, the ingredients that you need to prepare the smoothie will vary considerably. Mainly it consists of fruits and vegetables, so you are likely to derive a massive amount of vitamins and minerals from your diet.
Moreover, it is rich in antioxidants as well. And if you add some more seeds, nuts, and yogurt then a glass of smoothie can be an excellent source of protein, fiber, and healthy fats.
More collections: Vitamix Smoothie Recipes, Anti-Inflammatory Smoothies, Flaxseed Smoothie Recipes, Smoothie Recipes For Kids, Vegetable Smoothie Recipes, Low-Sugar Smoothie Recipes, High-Fiber Smoothie Recipes, Healthy Superfood Smoothies, Chia Seed Smoothies, Apple Smoothie Recipes, Smoothie Recipes Using Yogurt, Spinach Smoothie Recipes
How does a glass of smoothie energize you?
If you choose the ingredients carefully then a glass of smoothie can be a rich source of nutrients and hence boost your energy levels as well. A smoothie which is packed with ingredients containing carbs, will certainly make you feel energized when you have consumed the drink.
Some of these contain berries, nuts, and greens which are rich in antioxidants as well! As a result of which, the free radicals in your body are eliminated properly without causing any sort of intoxication or pile up. Other cognitive functions are also taken care of with a simple glass of smoothie! Can you believe it?
Can you customize a glass of a smoothie?
You will be delighted to find out that a glass of smoothie can easily be customized! It is the versatility of the drink that makes it so popular! Plus, it is fully healthy so there is nothing that can stop you from making one at home. Whether you want it to be vegan and dairy-free or seed and nut-based with superfood, everything is easily possible when it comes to smoothies.
The texture of the smoothie can be adjusted as well when it comes either making it thick or smooth. If you add more frozen fruits then the texture can be thickened while you can thin it out with more fluid added to the drink.
Can smoothies help to reduce body weight?
Certainly yes! Experts will suggest several recipes and tricks to create your smoothie in such a way that it can be used as a diet control and weight management tool. There are enough fibers and proteins in your smoothie that make you take a while to digest the drink as a result of which you feel full and satiated for longer hours. In other words, hunger is kept at bay!
Benefits of having smoothie_ all things you need to know(+20 blueberry smoothie recipes)
If you are looking for something with berries then here is a drink you would hate to miss out on!
Creamy and thick, the blueberry smoothie is a crowd-pleaser, to be honest. So shall we?
The combination of berries with apples is a splendid idea and you ought to give it a try!
Ready in a few minutes, you can enjoy it anytime you feel the hunger pangs. So what are you waiting for?
Here is another delightful and delicious recipe that we are sure you would love.
Getting late to work and need something in a jiffy? Well, then the avocado blueberry smoothie is the best thing to indulge in. Let's make it! Shall we?
An all-time classic, the pure blueberry smoothie recipe is super easy to pull across!
Smooth, juicy, and rich, this one is tempting and flooded with great flavors! Thank us later for the idea but don't forget to share your feedback soon.
Are you looking for something nice and healthy in the form of a drink? Then the mango blueberry smoothie is a great option you have got!
Serve alongside breakfast and see how quickly it disappears from the table.
Yup, all you need are three basic ingredients to come up with this extraordinary blueberry smoothie for everyone.
From kids to adults, everyone is definitely going to love it. Smooth and luxurious in every sip, none will be left in the glass.
Have you tried blueberry smoothies yet? If not then you should with the recipe that is right here.
Juicy, thick, and rich, this is a must-have! What an incredible choice if you are wondering what to make for breakfast! Shall we?
The blueberry and banana are the ultimate duo of the season! Smooth, creamy, and rich, this is a must-have!
If you are fond of fruity drinks then there is nothing better than this one right here. So let's go.
Are you troubled with aches and pains? Here is a sweet way to make the medicine go down in the language of Mary Poppins!
The blueberry smoothie is simply splendid and tastes the best! So what are you waiting for? Go for it already!
In case you find smoothies boring then perhaps you haven't tried the blueberry banana smoothie yet!
Cozy, creamy, and luxurious, this is a must-have! So what are you waiting for? Prepare this one right away. Thank us later for the idea.
All we can say is that the combination of blueberry with raspberry, the two berries can create wonders for your taste buds.
Juicy, smooth, and cozy, you shall be smitten with every sip. So why are you waiting?
Do you know what can make your breakfast special? Yup, it is the blueberry smoothie that can keep you company on Sunday morning!
Enjoy the season of warmth and comfort with a cool and refreshing glass of smoothie in hand. Let's give it a try!
The duo of blueberry and avocado is simply splendid and you ought to try it out for sure!
Refreshing and packed with great taste, you must give it a try for sure. So what are you waiting for? Prepare it today.
Can't wait for you to try out the blueberry banana smoothie! Smooth, rich, and creamy, this idea is extraordinary and simply a must-have!
If you like it sweet then the presence of bananas exactly fulfills your wish. Shall we?
Topped with nuts and syrup, you are definitely going to enjoy this one! The idea for a blueberry muffin smoothie is absolutely new and leaves you with a sensation of comfort in every sip.
You can even make this when the guests are coming over.
To cut out the tart flavours of the smoothie you can make it with honey especially if you like your smoothie to be sweet and creamy.
Delicious and packed with great flavors, this one is a must-have! Thank us later for the idea.
Ah, here is another splendid choice that we are sure would make you go weak in your knees!
Rich, juicy, and smooth, the idea is spectacular and absolutely the best, to be honest! Prepare it today and enjoy it to your heart's content.
The lovely duo of bananas with blueberries is simply extraordinary and packed with great taste!
Rich and creamy, you ought to make this one for sure. Topped with berries, this smoothie is one of a kind.
Delicious and loaded with lots of healthy ingredients, this blueberry wellness smoothie is simply awesome.
Absolutely dairy-free, this one tastes divine. Totally vegan, this idea is absolutely awesome.
Gorgeous and easy to make, this is one of a kind. Let's go!
Why adjust for one when you can have so many to relish? Delectable, light, and flavorful, this one is awesome and simply a must-have!
So grab your berries from the kitchen and get started with the preps already! Good luck!